Buy the Truth and Sell It Not
Proverbs 23:23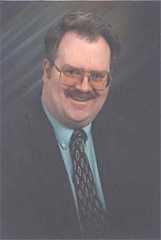 In these few, short paragraphs, we purpose to emphasize the essentiality of embracing biblical truth at all costs. All truth is important, but no truth is more important to one's happiness on earth as well as eternally in heaven than biblical truth. Biblical truth is divine in origin. No cost or effort is too great to know biblical truth, and no cost is too extreme to retain biblical truth. Hence, by inspiration, Solomon wrote the famous words of Proverbs 23:23: "Buy the truth, and sell it not; also wisdom, and instruction, and understanding." Divine truth is the goal. This divine truth depends upon divine wisdom gleaned from divine instruction that leads to proper understanding of divine truth. The commentator, Matthew Henry, wrote about Proverbs 23:23: "We must not sell it. Do not part with it for pleasures, honours, riches, any things in this world. Do not neglect the study of it, nor throw off the profession of it, nor revolt from under the dominion of it, for the getting or saving of any secular interest whatsoever." Another commentator penned: "'Truth,' spoken of in this verse as 'wisdom, and instruction, and understanding,' is something to obtain at all costs and something not to part with regardless of what earthly or momentary gains one may get by doing so" (Hunt 308). (I am indebted to Winfred Clark for the three main headings of this lesson; other resources that proved helpful in assembling this material are cited accordingly.)
Divine truth is available. Divine truth is as available as copies of the Bible are available. Divine truth is "the word of the truth, the gospel of your salvation" (Ephesians 1:13). "Not only is the truth attainable but we must secure it and never let it go. Truth is more important in the spiritual realm than in any other because the soul and eternity are under consideration. In view of its eternal value for us and everyone we can influence, we must buy the truth and sell it not no matter what the cost" (Hall 137). Nearly every motel room, every public library and most homes have copies of the Bible available. Dollar stores throughout our nation often offer copies of the Bible for less than it costs to buy a soft drink. Divine truth is available in our country and in many countries throughout the world in our time.
Divine truth is the subject matter of teaching and preaching that Christians do. We are to speak "the truth in love" (Ephesians 4:15). The Lord's church is described in Scripture as "the pillar and ground of the truth" (1 Tim. 3:15), whereas Ephesians 3:10 ascribes to the church the responsibility of declaring "the manifold wisdom of God." The psalmist described truth as a banner that the children of God "display" (Psalm 60:4); to the world, our words and conduct represent the banner of truth we wave before them in the ordinary execution of our Christianity. "The man who loves the truth, who is willing to buy it and sell it not, stands out foursquare against anything and everything that is contrary to the word of God" (Hardeman 42).
Truth is essential also to worship and Christian living acceptable to God. Christians "must worship in spirit and in truth" (John 4:24). Truth that does not guide one to worship God in his own appointed way either is not divine truth or if it is divine truth it has not been fully embraced as one's own. Truth that does not lead one to live a virtuous life is not divine truth or if it is divine truth it has not been fully embraced as one's own.
Divine truth is discernible. Divine truth can be understood. Anyone who will handle "aright the word of truth" will understand it (2 Timothy 2:15 ASV). The apostle Paul affirmed that we can "believe and know the truth" (1 Timothy 4:3). Consequently, Christians are supposed to walk "in truth" (2 John 4).
There is no excuse for not believing and obeying the truth. The unrighteous "perish because they received not the love of the truth that they might be saved" and "that they all might be damned [condemned, NKJV] who believed not the truth" (2 Thessalonians 2:10, 12). Many souls appear to be "ever learning and never able to come to the knowledge of the truth" (2 Timothy 3:7). "Loving and respecting the truth means that we will obey it. Truth is not a mere abstract concept that one would agree with or reject at leisure, but one is to love the truth to the point that he accepts it" (Laws 30).
When we know truth, we can know somewhat of the Godhead. God the Father is the origin of all truth, which is the reason that he must be worshiped in truth (2 Corinthians 1:18; John 4:24). Romans 3:7 speaks of "the truth of God." The Holy Spirit is called "the Spirit of truth" (John 14:17; 15:26; 16:13). Jesus Christ, likewise, is all about truth, which he brought to earth (John 1:17).
Divine truth is powerful. Embracing divine truth saves souls. Divine truth makes us free from sins (John 8:32). Christians are those who God "brought forth by the word of truth" (James 1:18). Christians "have purified" their "souls in obeying the truth" or "Word of God," which is "the Gospel" (1 Pet. 1:22-23, 25). Truly embracing divine truth is life changing.
Buying the truth means to acquire the revealed truth of God's will in such a personal way that it has life transforming consequences (Romans 12:1-2). ...Doing truth must naturally follow knowing truth to be acceptable to the Godhead. ...There is no substitute for truth!...It costs us our lives when we buy into following Him Who is the truth (Luke 14:16-33). The cost is great, but the reward is eternal and multiplied beyond measure (1 Corinthians 15:58; 2 Timothy 4:6-8). (Clarke)
Failure to embrace divine truth or turning from it results in lost souls. The majority of men "resist the truth" (2 Timothy 3:8). Unfortunately, some Christians "turn from the truth" (Titus 1:14).
However, acquisition of divine truth costs something. The very idea of buying relative to truth in Proverbs 23:23 indicates there is cost involved in acquiring divine truth. The cost of acquiring divine truth is great.
Obedience to the truth may cost us some friendships (James 4:4). Obedience to the truth may cost us our relationship with some family members (Matt. 10:33-38). Obedience to the truth may cost us our lives (2 Timothy 4:6). In fact, the minimum payment allowed is the dedication of our entire lives as a living sacrifice to God (Rom. 12:1). Because of the great cost involved, some people will not buy the truth. Others may buy the truth but later decide they cannot afford to make the payments so they will quickly sell. Solomon said, "buy the truth and sell it not." The truth is that which can sanctify us and in so doing save us (John 17:17; Rom. 1:16). For this reason the truth is a bargain at any price. Study it, know it, love it, live it, teach it, and never sell it! (Rutherford 1)
"'Buy the truth and sell it not.' (Prov. 23:23) Do not inquire the price. Buy truth at any price and sell it at no price. Give up house, lands, friends, parents or family, but do not give up the truth" (Brannan 277).
Everyone would do well to learn while young the inestimable value of truth. The truth, and only the truth, can make one free (John 8:32). In counseling his pupil to buy the truth, the wise man was implying cost. It will invariably cost everyone something to have the truth in their lives. It costs time and effort (cf. 2 Tim. 2:15). It may cost one the religion of his fathers (cf. Matt. 15:3-9; Gal. 1:13-16). It may even cost someone his livelihood or hobby (cf. Acts 8:9-13), but, whatever the cost, whatever the sacrifice, truth is worth the price! (Goodwin 259)
To the child of God, divine truth is priceless and cannot be surrendered for any reason or for any price. "To sell it not means never to lose the disposition of mind that causes you to value it above all else" (Brown).
Summarizing, the words "the truth" appear dozens of times throughout our English translations, often referring to the Word of God or the Gospel. As Christians, we "can do nothing against the truth, but for the truth" (2 Corinthians 13:8). The apostle John said that Christians need to "be fellowhelpers of the truth" (3 John 8).
Six reasons…for believing the whole truth of God is attainable: first, we are told to "buy the truth and sell it not"; second, we are able to know the truth and this truth will make us free; third, through obedience to the truth our souls are purified; fourth, acceptable worship is possible only by abiding in the truth; fifth, God, through his word, censures us when we do not walk according to the truth; and finally, the Lord's truth will continue with us forever. (Hall 138-139 emphasis added)
Remember, "…truth is not what we make it, but what God stated" (Higginbotham 4). The divine truth about salvation appears exclusively in the New Testament (Mark 16:16). The divine truth about how Christians remove their sins also appears in the New Testament (Acts 8:22; 1 John 1:9).

Works Cited
Brannan, E.R. "He That Would Love Life and See Good Days." A Plea for Fundamentals. William Woodson, ed. CD-ROM. Henderson: Freed-Hardeman College, 1977. 275-277.
Brown, T. Pierce. "Buy the Truth and Sell It Not." Gospel Gazette Online. 6.8 (2004): 13. https://www. gospelgazette.com/gazette/2004/aug/page13.htm
Clark, J. Winfred. "John and the Truth." Expositions of the Expositor. Vol. 2. Michael R. McDaniel, ed. CD-ROM. Memphis: Memphis School of Preaching, 2001. 614-617.
Clarke, Ted J. "Buy the Truth and Sell It Not." Fulton County Gospel News. 36.6 (2002): 2-4.
Goodwin, Cliff. "Proverbs for Youth: Watch Your Companions." The Sayings of Solomon. B.J. Clarke, ed. CD-ROM. Southaven: Southaven Church of Christ, 2003. 241-260.
Hall, Paul W. "Is Truth Attainable?" The Church Faces Liberalism. Thomas B. Warren, ed. CD-ROM. Henderson: Freed-Hardeman College, 1970. 135-144.
Hardeman, N.B. "'Soft' and 'Hard' Preachers-What Is the Difference?" CD-ROM. Spiritual Sword 20.3 (1989): 42-43.
Henry, Matthew. Matthew Henry's Commentary on the Whole Bible. New Modern Edition. CD-ROM. Peabody: Hendrickson, 1991.
Higginbotham, Steve. "A Vote Against the Bible." Biblical Studies. 17.3 (2006): 3-4.
Hunt, Donald. Pondering the Proverbs. CD-ROM. Joplin: College P., 1977.
Laws, Jim. "We Can Know the Truth." Spiritual Sword. 30.3 (1999): 27-32. CD-ROM.
Rutherford, Kevin. "Buy the Truth and Sell It Not." Power. 8.2 (1999): 1.