| | |
| --- | --- |
| Vol. 8, No. 1 | January 2006 |
Be a Meditating Lion
By Mark McWhorter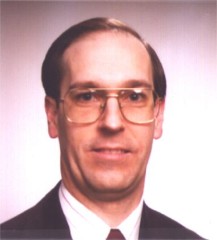 Blessed is the man that walketh not in the counsel of the ungodly, nor standeth in the way of sinners, nor sitteth in the seat of the scornful. But his delight is in the law of the Lord; and in his law doth he meditate day and night. (Psalm 1:1-2)
The Hebrew word translated "meditate" in the verses above was used in a very interesting way. It was used to describe a particular action of the lion. When a lion finished the hunt and caught his prey, he began to eat. As he ate, he would have a particular low growl. This sound was only known by the ancients to be made as the lion ate. It was considered a sound of success, satisfaction and contentment. You may have heard a cat purr. This is very similar to what the lion does.
The picture given us by the writer of Psalm 1 is the spiritual hunt. The blessed man delights in searching and hunting the Scriptures. He searches them and studies them. Once he settles down and really begins to spiritually feast on the Scriptures, he finds satisfaction and contentment. He spiritually enjoys eating the Scriptures.
Do you enjoy studying your Bible? Do you find contentment as you learn God's will? Do you go hunting in the Bible to see what new knowledge you can get? When you find something new, do you purr like a kitten, or give a special growl like an eating lion?
Get excited about studying your Bible. Go hunting. Meditate on the Scriptures. And if any of this is hard to understand, ask an adult to help you.


Few the Days
By Mark McWhorter
Do you know anyone who is seventy years old? How about eighty years old? Or do you know anyone who is ninety years old? Do you consider them very old?
When you are very young, it is hard to really understand what age means. Those who are young tend to think that they will live to be very old. And they believe that all those years will seem like a very long time.
But those who are older in years feel differently about the years. The older a person gets the faster it seems that those years go by. For most older individuals, it seems like just yesterday that they were children. Time seems to go by so fast. The older person wonders where all the years went.
In Genesis 47:9, Jacob is speaking to Pharaoh of Egypt. Jacob is 130 years old. Yet, Jacob says his days and years have been few compared to his ancestors. That is true. Before the Flood, people lived to be several hundred years old. But Jacob realized that his life was coming to an end, and it just did not seem that he had lived that many years.
Job said that man's years are few (Job 14:1). James said that a man's life is like a vapor. It appears for a little while and then is gone (James 4:14).
We should always make sure that we use our few days on earth to serve God. Even though at a young age it may seem that you have a long time to obey God, you really only have a short time. Do not put off until tomorrow what you can do today.
Read and study your Bible. Learn what you must do to obey God. And then obey him. Use every day to be his servant. And if any of this is hard to understand, ask an adult to help you.