| | |
| --- | --- |
| Vol. 8, No. 8 | August 2006 |
| | |
| --- | --- |
| Since You Asked | ~ Page 20 ~ |
Names may be included at the discretion of the Editor unless querists request their names be withheld. Please check our Archive for the answer to your question before submitting it; there are over 1,000 articles in the Archive addressing numerous biblical topics. Submit a Question to GGO.
Repentance for Forsaking Worship
By Louis Rushmore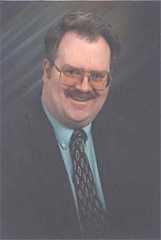 Bro Rushmore: Please provide scriptures regarding member of church who quits & eventually comes back to church, doesn't confess sin of neglect to congregation & resumes where he left off. My son & are having this conversation & differ on our ideas. I fell the person needs to confess neglect to congregation in some manner. thank you enjoy your publication. Wayne Crum
1. Sin is simply defined in Scripture as a violation of what God has stipulated or commanded in the Word of God. "Whosoever committeth sin transgresseth also the law: for sin is the transgression of the law" (1 John 3:4).
2. Even Christians are required to acknowledge their sins and repent of them. "If we confess our sins, he is faithful and just to forgive us our sins, and to cleanse us from all unrighteousness" (1 John 1:9). "Repent therefore of this thy wickedness, and pray God, if perhaps the thought of thine heart may be forgiven thee" (Acts 8:22).
3. Conceivably, one's sin may be known only to himself and God, but usually one's sins are known to or may involve some others, for which acknowledgement of repentance needs to be made to these others. "Therefore if thou bring thy gift to the altar, and there rememberest that thy brother hath ought against thee; Leave there thy gift before the altar, and go thy way; first be reconciled to thy brother, and then come and offer thy gift" (Matthew 5:23-24). "Take heed to yourselves: If thy brother trespass against thee, rebuke him; and if he repent, forgive him. And if he trespass against thee seven times in a day, and seven times in a day turn again to thee, saying, I repent; thou shalt forgive him" (Luke 17:3-4).
4. Brethren are supposed to acknowledge their sins to other brethren and request their prayers on their behalf. "Confess therefore your sins one to another, and pray one for another, that ye may be healed. The supplication of a righteous man availeth much in its working" (James 5:16 ASV). This is what Simon the Samaritan did (Acts 8:24).
5. "Quitting the church" or "forsaking the assembling of ourselves together" is specifically categorized as 'willful sin' (Hebrews 10:25-26). It is neither a sin that is known only to the one and God, nor is it a sin known only between a few persons. Quitting the church or forsaking the assembling of ourselves together is a publicly known sin.
6. Quitting the church or forsaking the assembling of ourselves together violates the frequency of assembly (weekly) of Acts 20:7 as well as absents one from the Lord's Supper and preaching weekly, also noted in Acts 20:7.
7. Quitting the church or forsaking the assembling of ourselves together violates the frequency of assembly (weekly) of 1 Corinthians 16:1-2 as well as the weekly contribution mentioned in the same passage. Other sins may attend or occur during one's absence from church attendance.
8. Christians have a responsibility to forgive penitent ones and pray for them, which they cannot do unless they are aware of one's repentance (Luke 17:3-4; James 5:16).
9. The manner in which one acknowledges his sins and repentance, though, is not specified in Scripture except that it is definitely done (Matthew 5:23-24; Luke 17:3-4; 1 John 1:9) rather than somehow transmitted between saints by osmosis, etc. Remember, many attendees in our assemblies have never obeyed the Gospel and are not supposed to be members by their mere presence; why, then, should the mere presence of an erring Christian be supposed to be a manifestation of biblical repentance? Whereas traditionally we may have expected penitent souls to march down the aisle at a church service to publicly acknowledge repentance (which they may very well do), when expressed to elders or preacher, might repentance be as effectively conveyed to the rest of a congregation via public announcement or in the bulletin? The point is that repentance for sin is always required, and the more widely known one's sins may be, the more widely known must the repentance be published, so that all Christians can forgive sins and pray for the penitent one.


Catholic Bible?
By Louis Rushmore
I was told over 30 years ago by a religious scholar that when the Bible was put together at the 395th congress of constantinople, it was controled by the rich contributors to the catholic church, so they controlled a lot of what went into the Bible. I also heard something to this effect on the radio some 15 years ago and they said the cardinals and bishops that where bought by the rich church supporters did serve the rich, but the pope of the time was the only one who stood up the the rich people controling what went into and what was left out of the Bible. I've searched the net many a time and I can't get any info on this subject. can you help or direct me? Frank Kocanda jr.
Perhaps the reason you have been unable to find verification of claims you cite is that they are untrue. The Bible, both testaments, were collected together long before the emergence of the Roman Catholic Church. The subject category in which you have expressed interest is called "Biblical Canonicity" or simply "Canonicity." Some articles archived on Gospel Gazette Online pertain to biblical canonicity; two of these may be found at these URL's.
https://www.gospelgazette.com/gazette/1999/oct/page20.shtml
https://www.gospelgazette.com/gazette/1999/oct/page2.shtml


Between the Testaments
By Louis Rushmore
1) Why is it that there was a "gap" of 400 silent years? 2) Is this prophesied in the OT just like the other prophecies fulfilled in the NT? 3) What is the importance of studying this "400 Silent Years"? 4) Does it has a bearing in our spiritual belief and in our salvation? 5) Were these events during this intertestamental period have influences in the Jewish beliefs and in Christianity? 6) Did it affect the Jewish belief? Favorably or unfavorably? Yours truly, Gabriel M. Policarpio
The only biblical explanation of which I am aware for there being a gap of 400 years between the ending of Old Testament prophecy and the commencement of the New Testament era is that both the ending of Old Testament prophecy and the commencement of the New Testament era with resumption of divine revelation corresponded to the divine timetable. "But when the fulness of the time was come, God sent forth his Son, made of a woman, made under the law, To redeem them that were under the law, that we might receive the adoption of sons" (Galatians 4:4-5 emphasis added). "Who verily was foreordained before the foundation of the world, but was manifest in these last times for you" (1 Peter 1:20). See also Ephesians 1:10 and 1 Timothy 2:6.
I am not aware of Old Testament prophecy that predicts 400 years of silence between the testaments, but it is a mistaken notion that prophecy or revelation from God was constant anyway, even during eras when God gave new revelation through his prophets. Samuel represented a resumption of prophecy from God after some time of no new revelation from God (1 Samuel 3). The 400 years of silence between the testaments should be thought no stranger than the nearly 2,000 years of silence from the close of the first century until now.
Studying the 400 silent years yields historical information relative to the Jews and how they became subject to the Romans. In the absence of revelation during those 400 years, those silent years have no direct bearing on either God-authorized Judaism (which has been replaced with Christianity) or upon Christianity. The 400 years of silence between the testaments correspond to secular history for the Jews and nations with which they interacted, but they have no direct bearing upon Christianity. However, the 400 silent years between the testaments at least provide a buffer between revelation from God relative to the Old Testament and revelation from God relative to the New Testament, making it easier to distinguish between the testaments.