| | |
| --- | --- |
| Vol. 8, No. 8 | August 2006 |
Who Is the Lord That
I Should Obey His Voice?
By Marilyn LaStrape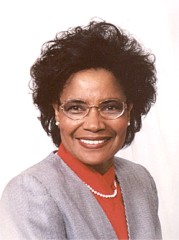 Who was the first person to ask this question? Pharaoh the ruler of Egypt asked Moses this question when he was told to let God's people go. "And Pharaoh said, 'Who is the Lord, that I should obey His voice to let Israel go? I do not know the Lord, nor will I let Israel go'" (Exodus 5:2). Pharaoh really was ignorant of who God was when he asked this question and made this defiant statement. God proceeded to give him, in the words of one of our brotherhood preachers, "a 10-lesson correspondence course" in who he was! The 10 plagues sent on Egypt told and showed Pharaoh exactly who God was! Because of the continued hardness of Pharaoh's disobedient heart, it cost him his life and the lives of many other Egyptians.
One may ask, but why did this happen to Pharaoh since the Bible says, "God hardened his heart?" God's Word must be rightly divided and spiritually discerned before biblical understanding is possible. Every time God would send a plague, Pharaoh said he would let the people go and each time the plague was removed, he refused. All of the Egyptians were not hardened. Pharaoh's servants saw the "handwriting on the wall." They said, "How long shall this man be a snare to us? Let the men go, that they may serve the Lord their God. Do you not yet know that Egypt is destroyed?" (Exodus 10:7). When we read and understand the entire account of the children of Israel and their exodus from Egypt, Pharaoh's heart was hardened as the result of the plagues God sent.
So what is the lesson for us? The activity of God in our lives to fulfill his plan and purpose, produces one of two responses in us. That activity either hardens us or softens us. It has been illustrated this way: God made the sun, clay and butter. When the sun shines on butter it softens it; when it shines on clay it hardens it. What is the point? The sun shining on two different objects produces different results. Our hearts can be compared in much the same way. When we hear God's commands, is our heart softened in humble obedience or hardened in defiant rebellion?
When Hannah took her son Samuel to the temple to be trained and taught by Eli, Samuel did not know the Lord, nor had the Word of the Lord yet been revealed to him (1 Samuel 3:1-8). Eli had to tell him the next time he heard that voice to say, "Speak Lord, for Your servant hears" (1 Samuel 3:9b). Samuel obeyed Eli and the very first command he received from God was almost incomprehensible! It was so difficult to comprehend he did not want to tell Eli what God had said. God had told Samuel he had spoken concerning Eli's house from beginning to end, "For I have told him that I will judge his house forever for the iniquity which he knows, because his sons made themselves vile, and he did not restrain them. And therefore I have sworn to the house of Eli that the iniquity of Eli's house shall not be atoned for by sacrifice or offering forever" (1 Samuel 3:12-14). This is without a doubt, one of the worse judgments God ever passed on some of his own people!
Eli sensed Samuel's reluctance to reveal what God had said. "And he said, 'What is the thing that the Lord has said to you? Please do not hide it from me. God do so to you, and more also, if you hide anything from me of all the things that He said to you'" (1 Samuel 3:17). There are virtually thousands of lessons we can learn from Eli's response after hearing everything God had told Samuel. Eli said, "It is the Lord. Let Him do what seems good to Him" (1 Samuel 3:18). Now that is truly obedient listening and acceptance to the voice of Almighty God!
God's Word is replete with accounts of the "Pharaoh" response and the "Eli" response to hearing and obeying his voice. God gave Pharaoh every opportunity to obey his voice because he is God! "The Lord is not slack concerning His promise, as some count slackness, but is longsuffering toward us, not willing that any should perish but that all should come to repentance" (2 Peter 3:9). Longsuffering is the ability to keep a forgiving, hopeful attitude toward people to avoid retaliating a wrong. That is who God is! "And the Lord passed before him and proclaimed, 'The Lord, the Lord God, merciful and gracious, longsuffering, and abounding in goodness and truth, keeping mercy for thousands, forgiving iniquity and transgression and sin'" (Exodus 34:6-7a).
When it comes to hearing and obeying the voice of God, in which category are we? On one occasion a woman was attempting to give praise to Jesus for Mary his mother. But Jesus said, "More than that, blessed are those who hear the word of God and keep it" (Luke 11:28). That is the sharp and critical test of our obedience to God--doing what he says the way he says to do it. "The Lord looks down from heaven upon the children of men, to see if there are any who understand, who seek God" (Psalm 14:2). Our attitude toward that divine precept and expectation will make us or break us for all eternity.