| | |
| --- | --- |
| Vol. 7, No. 1 | January 2005 |
| | |
| --- | --- |
| Since You Asked | ~ Page 17 ~ |
Names may be included at the discretion of the Editor unless querists request their names be withheld. Please check our Archive for the answer to your question before submitting it; there are over 1,000 articles in the Archive addressing numerous biblical topics. Submit a Question to GGO.
Status of an Erring Christian
If one's behavior is not that of a disciple, not saying perfect but at least trying, such as desertion with out reconciliation no repentance of sin, could they be considered a non-believer? Thanks Tom.
An erring Christian, for instance, who refuses to provide for the physical welfare of his family is said to be "worse than an infidel" (1 Timothy 5:8). However, even an erring child of God from whom the church has withdrawn fellowship is still a brother in Christ (2 Thessalonians 3:6, 14-15; 1 Corinthians 5:1-13; 2 Corinthians 2:6-8). One purpose for which church discipline must be exercised when necessary is to try to restore the erring child of God (James 5:19-20; Jude 23). We must be willing to forgive the penitent in the event that they should ever repent, and as often as they may repent (Matthew 18:21-22). No rationale will permit us to get more mileage (or liberty) out of other passages by some re-designation of brethren, howbeit they may be erring brethren who may never return to the Lord.


Biblically Permissible
Candidate for Marriage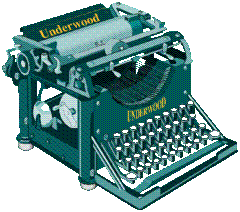 I F A MAN'S WIFE DIES AND HE MARRIES A WOMAN WHO HAD A SCRIPTURAL RIGHT TO DIVORCE AND HE KEEPS THE MARRIAGE VOWS AND SHE CHEATS ON HIM LEFT AND RIGHT AND TELLS HIM I CAN'T PROMISE THAT I WOULD NOT CHEAT ON YOU AND CONTINUES TO DO SO. HE THEN DIVORCES HER AND LIVES A LIFE OF CELIBACY CAN THIS MAN MARRY A WOMAN WHO HAS A SCRIPTURAL RIGHT TO A DIVORCE AND IS A FAITHFUL CHRISTIAN WOMAN. PLEASE ANSWER ME THIS QUESTION TO MY MAIL WHEN YOU HAVE THE TIME. I WILL BE AWAITING YOUR ANSWER WITH A CONCLUSION TO WHAT YOU SUM UP.
A person who is biblically permitted to marry may contract a marriage with anyone who is biblically permitted to marry. The New Testament permits a marriage of a widowed person to another person who is biblically permitted to marry (Romans 7:1-3; 1 Corinthians 7:39). A person who divorces his or her spouse for adultery is permitted to marry a person who is biblically permitted to marry (Matthew 19:9). Again, a person who is biblically permitted to marry may contract a marriage with anyone who is biblically permitted to marry.


Installation of Elders
We have installed elders where I worship. The men who were put before the congregation were objected to by ten different men with scriptural objections. The men in a men's meeting decided to choose five men to review the objections. They decided that the objections would not prevent the men from serving. They did not interview any of the men making the objections. They called for a vote of the men and the men voted to install the men as elders. I cannot find scripture to support voting in elders. Please give scriptural way to install elders. Please respond. ~ Jimmy Harrison.
The reason that you cannot find Scripture respecting the "voting in elders" is because there are no Scriptures that address the procedures by which elders are installed. So, not only is "voting" absent from the biblical record, but any and every other possible procedure for the selection of elders (besides the Scriptural qualifications for elders) is absent from Scripture. Yet, some mechanism must be employed to survey the consensus of the members who would select elders. Call it what you will, essentially any procedure through which a consensus or lack thereof is determined amounts to counting noses (i.e., "ayes" and "nays").
The qualifications each elder must possess (1 Timothy 3:1-7; Titus 1:5-9) are what primarily matter regarding the appointment of elders. Until qualified men are available to be those elders, responsibility for the affairs of a congregation falls to the men of a congregation by default; first century congregations existed at least for months or a year or so without elders (Titus 1:5; Acts 14:23). The ten male members who presented "scriptural objections" had sufficient opportunity to explain and document their objections when making the "scriptural objections." Appropriately, the men of the congregation selected men in whom they had confidence to review the objections and to report to the rest of the men. Appropriately, after considering the findings respecting the objections, by the consensus of the men of the congregation the objections were dismissed as impediments for the appointment of elders.
Often little congregational decisions (e.g., color of carpet) and every significant congregational decision (e.g., appointment of elders) occur without unanimous satisfaction and with minority disappointment. Unless doctrine is at stake, it behooves every child of God to support the decisions made by the congregation of which he is a part, irrespective if he preferred another course. Only if one cannot conscientiously (for religious reasons, Bible or doctrinal reasons) participate in one's congregation might he opt for placing his membership elsewhere (where incidentally, he had no input in the selection of elders). However, Christians can worship God satisfactorily even in congregations that largely need to repent of some sin or sins (Revelation 3:4).