| | |
| --- | --- |
| Vol. 7, No. 12 | December 2005 |
Being Armed
By Mark McWhorter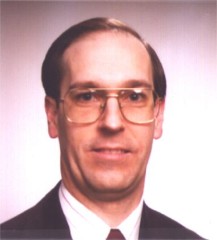 The Israelites had wandered in the wilderness for 40 years. They had come up against some kings and had won battles. They were now preparing to cross the Jordan River and go into the land of Canaan. The Reubenites and Gadites had many cattle. They had seen the land of Jazer and Gilead and knew it would be good for their cattle. They asked Moses if they could stay on the east side of the Jordan and make these lands their home. Moses tells them that they could.
But there was something they must do before they could consider themselves at rest in their new homes. They must go across the Jordan and help the other tribes conquer the land where they would live. You can read what Moses had to say to them in Numbers 32:1-33. Later in Joshua 1:12-18, you can read Joshua's restatement of what Moses had said.
Many Bible students believe that it was only the land west of the Jordan River that the Israelites were to inherit. They believe that this was the only promised land. But this is not true. If the Reubenites and Gadites had decided to live somewhere other than God's promised land, they would not have been blessed in doing so by God. God also put three of the cities of refuge on the east side of the Jordan. He would not have done this if it had not been part of the promised land. In Genesis 15, God had told Abram that his seed would have the land from the river of Egypt to the Euphrates. Solomon's empire went all the way to the Euphrates.
What can we learn from what was required of the Reubenites and Gadites? We must help other Christians conquer and settle their communities. Just because you or I have a nice church building, a settled congregation, a preacher and elders, we are not to just rest on our laurels. We are to help others in other cities and countries to spiritually conquer their cities and countries. We are to go in armed with the Word of God and battle alongside our Christian brothers and sisters. Not everyone is required to go. Just as only some of the Reubenites and Gadites went over the Jordan, so only some of us need go. Some are needed to stay home and keep the homeland safe.
Keep reading your Bible. Learn all you can about God's Word. Help to spiritually conquer your own city and country, but do not forget about those in other cities and countries. And if any of this is hard to understand, ask an adult to help you.


Be It Far from Me
By Mark McWhorter
Eli was a judge of Israel. God had promised to bless Eli and his family. Eli was also a priest. God had chosen Aaron and his sons to serve as priests. Every son born into the Aaronic line was to be a priest.
It was the responsibility of each priest to train his sons in the priesthood. And just as every father was to do, the priest was expected to rear his children in the proper faith toward God. Each father was responsible for teaching the Word of God to his children. Each father was to properly discipline his children.
Eli had failed in rearing his children properly. In 1 Samuel 2:27-36, we read what a prophet came and told Eli. He tells Eli that he has not done well. He did not keep his sons properly disciplined. He had taken advantage of God's blessings. He had allowed his sons to do some very bad things. In verse 30, the prophet speaking for God says, "I said indeed that thy house, and the house of thy father, should walk before me for ever: but now the Lord saith, Be it far from me; for them that honour me I will honour, and they that despise me shall be lightly esteemed."
God had given a promise to Eli and his family. But that promise of blessing was dependent on obedience by Eli and his family. When Eli did not do what he was supposed to do, God was not required to continue the blessings. In fact, because of God's justice, he would punish Eli and his family.
God gives us the promise of eternal life. He has promised us a reward in heaven. His promise is dependent on our obedience to what he wants us to do. In 1 John 2:3-6, we read:
And hereby we do know that we know him, if we keep his commandments. He that saith, I know him, and keepeth not his commandments, is a liar, and the truth is not in him. But whoso keepeth his word, in him verily is the love of God perfected: hereby know we that we are in him. He that saith he abideth in him ought himself also so to walk, even as he walked.
In verse 25, we are told that the promise we are given is eternal life. In verse 28, John says to abide in him [Jesus], so that at Christ's coming we will not be ashamed.
I know you want to go to heaven. I know you do not want to hear God say to you, "Be it far from me." So, read your Bible. Study it often. And learn what you need to do to obey God. And if any of this is hard to understand, ask an adult to help you.