| | |
| --- | --- |
| Vol. 5, No. 11 | November 2003 |
Bodily Exercise Profits a Little, But
Godliness Is Profitable for All Things
By Marilyn LaStrape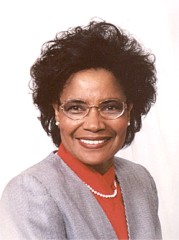 "For bodily exercise profits a little, but godliness is profitable for all things, having promise of the life that now is and of that which is to come" (1 Timothy 4:8). Aren't we really glad that Paul said, "bodily exercise profits a little"? If he had said it profited nothing, some of us would not walk or run another step in our quest for a healthy body. One aspect of maintaining a healthy body is weight control. As we grow older, lifestyles and metabolisms start to slow down and we are soon looking at a bodily image that we really do not care to see. Do we know the five-word sentence that is the bottom line to maintaining a healthy weight? Eat less and exercise more. That is it! Yet, we Americans spend billions of dollars every year on spas, health clubs, gyms, exercise equipment, diet pills, liquid food replacements, surgeries, and on and on!
God has given us the bodies that we are in and his expectation is that we will do what is necessary to keep them as physically fit as possible in order to continue serving him at our best. Paul reminds us that the body is the temple of the Holy Spirit who is in us, whom we have from God and that we are not our own (1 Corinthians 6:19). "For you were bought at a price, therefore glorify God in your body and in your spirit, which are God's" (I Corinthians 6:20).
Prior to my retirement, I worked for the Health and Human Services Agency for the County of San Diego. In my files, I have literally hundreds of articles on health, exercise and weight control. For years, I have been interested in the articles on how to flatten the stomach. Are you ready for this? My stomach is virtually the same size that it was after I gave birth to my younger son; he is now 22 years old! What is my point? Health professionals tell us that we gain and lose weight in our stomachs first. We can maintain a healthy weight if we are willing to eat less and exercise more!
A healthy soul of course is priceless. Jesus let us know that when he said, "For what is a man profited if he gains the whole world, and loses his own soul? Or what will a man give in exchange for his soul" (Matthew 16:26)? To have a spiritually healthy soul, we must read and study Psalm 119. It expresses the joy and delight in walking in the law of the Lord. It speaks of the state and splendor of keeping the statutes, commandments, testimonies, ordinances, precepts and judgments of God.
In Matthew 5:6 Jesus said, "Blessed are those who hunger and thirst for righteousness, for they shall be filled." When we are physically hungry or thirsty, we satisfy those desires daily. Are we feeding the spiritual part of us daily? To feed the soul, we must minimize the "mind candy time." This is time we spend in activities that do not bring us any closer to God. This is time spent watching television, going to movies, reading magazines, novels, newspapers, playing video games and surfing the internet, just to name a few.
What is the answer to maintaining a healthy soul?
Pray to be filled with the knowledge of God's will in all wisdom and spiritual understanding (Colossians 1:9).

Read, study and mediate on the Scriptures that the Word of Christ may dwell in us richly (Colossians 3:16).