Volume 24 Number 9 September 2022

---
What We Need to Succeed
Brian R. Kenyon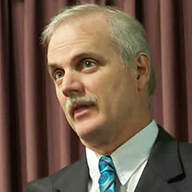 Being successful in anything constructive does not just happen accidentally. Not only does being successful in a business or profession take hard work and sacrifice, other things also must fall into place, without which, success would be impossible. Being successful in the Lord is no different. Not only does it take deliberate effort and sacrifice, but success also involves the right things falling into place. Fortunately for the Christian, those necessary things falling into place are provided by the Lord. Let us consider three things that are needed in order to succeed in the sight of the Lord.
The Lord's Word
The success of the Christian begins first with the Word of God. Without God's Word, no one would ever know how to please Him. Thus, Paul requested, "Finally, brethren, pray for us…" (2 Thessalonians 3:1 NKJV). Paul was not afraid to ask for the prayers of the church (Ephesians 6:18-20; Colossians 4:3; 1 Thessalonians 5:25). The apostle requested that they pray for two things, each of which has to do with the Word of God.
First, Paul wanted prayers so that "the word of the Lord may run swiftly and be glorified, just as it is with you" (2 Thessalonians 3:1b). The word translated "run swiftly" ["have free course," KJV; "spread rapidly," ESV] literally means to run, but when used metaphorically, as here, it means to "make rapid strides." The same word is translated "run" in 1 Corinthians 9:24-26. The Word of God being able to "run swiftly" will result in many people pleasing God (Romans 10:17). The devil knows this. Thus, he wants to snatch the Word from our hearts (Luke 8:12).
Second, Paul desired prayers so that "we may be delivered from unreasonable and wicked men; for not all have faith" (2 Thessalonians 3:2). The "unreasonable" ["perverse," NAS] are those who are hurtful and antagonistic to the Lord and His cause. These are those who will spare no expense in doing all they can to eliminate the truth and those who labor in it (1 Thessalonians 2:14-16). These types of people were present in the days of Jesus, being so opposed to God's will that they even attributed the power of the Holy Spirit to "Beelzebub" (Matthew 12:22-37). These types of people are also present today. Christians must realize that not everyone will accept the Gospel!
Where the Word of God goes unhindered, it will often result in people glorifying the Lord. In order for us to be successful, we must allow God's Word to run swiftly and have free reign within us, controlling our entire being!
The Lord's Faithfulness
The success of the Christian also involves the Lord's faithfulness, which strengthens and protects. To contrast those who do not have faith (2 Thessalonians 3:2), Paul wrote, "But the Lord is faithful" (2 Thessalonians 3:3). The Lord is the One on Whom Christians can rely. "Faithful" carries the idea of trustworthy, reliable and sure. God is perfect in His trustworthiness; He is completely dependable (1 Corinthians 1:9; 10:13; Revelation 3:14). His "faithfulness" means that He "will establish you and guard you from the evil one" (2 Thessalonians 3:3). "Establish" ["strengthen," NAS] means to make firm (Romans 1:11; 1 Thessalonians 3:2; 2 Thessalonians 2:17). His faithfulness also protects us from "the evil one" (Matthew 6:13; John 17:15). Paul wrote elsewhere concerning God's ability to keep us from evil, "No temptation has overtaken you except such as is common to man; but God is faithful, who will not allow you to be tempted beyond what you are able, but with the temptation will also make the way of escape, that you may be able to bear it" (1 Corinthians 10:13). Note that His deliverance from evil requires our cooperation.
As a result of the Lord's faithfulness, Paul wrote to the Thessalonians, "And we have confidence in the Lord concerning you, both that you do and will do the things we command you" (2 Thessalonians 3:4). As long as we allow the Word of God to "run swiftly" and "be glorified" in our lives (2 Thessalonians 3:1), we will continue to obey it and thus be successful in the sight of the Lord!
The Lord's Direction
Finally, the success of the Christian in this context depends upon the Lord's direction, which readies us for eternity. Paul concluded this section with a brief prayer, "Now may the Lord direct your hearts into the love of God and into the patience of Christ" (2 Thessalonians 3:5). The word translated "direct" first means to "make straight" and then guide (Luke 1:79), which may even include the removing of obstacles in the path (1 Thessalonians 3:11). The requests for which Paul asked the Lord's direction concerned love and perseverance. Since the "love of God" in Paul's writings usually refers to God's love for humanity (Romans 5:5; 8:39; 2 Corinthians 13:14; Titus 3:4), the request here was that the Thessalonians would be guided to appreciate more and more the sacrificial love Christ showed, which would in turn help them to patiently endure. The translation "patience" ["patient waiting," KJV] is actually from a Greek word that means patient endurance, steadfastness, perseverance. This depicts a quality that is necessary to succeed into eternal life (Romans 2:7; James 1:3-4). No person is more successful than the one who spends eternity with the Lord!
Conclusion
We have everything we need to succeed in the Lord. Yes, success requires our deliberate effort and sacrifice, but there is more to it than that. We must have those blessings that come from the Lord. His Word brings success wherever it is allowed to go and be received. The Lord's faithfulness strengthens and protects us. The Lord's direction readies us for eternity. God continues to supply His part. Are we doing our part? May the Lord help us to continually accept His Word, trust His faithfulness and allow His direction in our lives.

---
Real Success Is More
Valuable than Life Itself
Brian R. Kenyon
Jesus said, "For what profit is it to a man if he gains the whole world, and loses his own soul? Or what will a man give in exchange for his soul?" (Matthew 16:25-26). The word "profit" means to help, aid, benefit, be of use to. Thus, Jesus was essentially asking, "What good will it do?" Although a person gains as much as can be imagined (i.e., the wealth and resources of the "whole world"), it pales in comparison to the value of his or her soul. Because mankind was created in the image and in the likeness of God and will live forever, the human soul is the most valuable thing God created! While material wealth can be used for good in this life, it will not make a bit of difference on Judgment Day (Matthew 7:21-23; 25:31-46). In fact, its allure will probably keep more people out of Heaven than assist them in finding God's righteousness (1 Timothy 6:9-10). Let us put more value on knowing and living the "unsearchable riches of Christ" so that it consumes our desires and efforts! If we lose our souls, we lose everything!

Click Here for a FREE monthly reminder when each new issue
of Gospel Gazette Online has been published to the Internet.
Click Here to send the URL for this page to a friend
Click Here to send your comments about this page to Gospel Gazette Online