What Makes "Yoo-fay-mos"?
Robert C. Lupo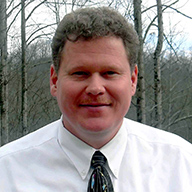 "Yoo-fay-mos" is the English phonetic spelling of the two-part Greek word, "euphemos." The first part of the word, "eu" (yoo) means "good," while the second part, "phemos" (fay-mos), basically means "fame" or "reputation." The question is, "What makes 'good fame?'"
We are known by what we say and do. Our fame is whatever our widespread reputation is – for what we are known – good or bad. The Greek word "euphemos" occurs only once in Scripture. It is variously translated, "good report" (KJV, ASV, NKJV) and "commendable" (ESV). Weymouth's New Testament has "good repute." The Douay-Rheims Bible translates it as "good fame."
Things That Make Good Fame
"Finally, brethren, whatever things are true, whatever things are noble, whatever things are just, whatever things are pure, whatever things are lovely, whatever things are of good report [euphemos], if there is any virtue and if there is anything praiseworthy – meditate on these things" (Philippians 4:8 NKJV). In this text, Paul wrote about the things that Christians ought to think. This is not simply suggested subject matter for Christian meditation, but the things that an apostle of Jesus Christ said, we must think on and do.
The fame that we as Christians are to have is good fame – behavior in speech and actions that are well spoken of by others. We are to strive to have a good reputation among all men, irrespective of whether they are Christians. Notice the various things on which Paul wrote that Christians should concentrate and do:
"Whatever things are true" These are things that are truth or true. God's Word is truth (John 17:17).
"Whatever things are noble" These are things that are honorable before God and men. Christians should be known as honest people.
"Whatever things are just [holy or righteous]" Christians keep God's divine laws. They are to do what is approved of or acceptable to God. They treat others fairly (Matthew 7:1-12; Luke 6:31-38).
"Whatever things are pure" These are things that are spiritually clean, things which excite reverence. They are godly, not worldly but pure from every fault.
"Whatever things are lovely" These are things that are acceptable and pleasing to others. We might describe it today as being friendly.
"Whatever things are of good report [euphemos]" These are things that make us widely known as good people – having a good reputation.
"If there is any virtue" These are things that, by God's standard, are morally good or excellent.
"And if there is anything praiseworthy" These are things by which we are able to receive commendation from God and others.
"Meditate on these things" Literally, we are to take an inventory of the things mentioned before. This is the imperative, a command. When we take an inventory, we see what we possess and what we do not. We are responsible for our thoughts – our minds.
Philippians 4:9 reads, "The things which ye both learned and received and heard and saw in me, these things do: and the God of peace shall be with you." There is a blessed thought here! If we obey God, we have God (Matthew 7:24-27; James 4:13-17; 2 John 9-11). There is a haunting thought as well. What good is it to know these things if we do not do them? The terrible thought of this passage is that if we fail to think on and do proper things, God will not be with us.
While the word "euphemos" only appears once in Scripture, once is sufficiently authoritative. The principle, however, is taught throughout the New Testament.
"Look ye out therefore, brethren, from among you seven men of good report, full of the Spirit and of wisdom, whom we may appoint over this business" (Acts 6:3). These men were to be chosen to serve in the community if they met the qualifications given, one of which was a good report (martureo, honest, well reported of).
Even before becoming a Christian, Cornelius was a righteous man, according to the Law of Patriarchy under which he lived (Acts 10:22). He feared God. Even though he was a Gentile, he had a good reputation (martureo) "among all the nation of the Jews" (ASV). "The grace of God appeared bringing salvation to all men" (Titus 2:11-12), and Cornelius received his vision in direct relation to the good life he lived.
"Be ye therefore imitators of God, as beloved children; and walk in love, even as Christ also loved you, and gave himself up for us, an offering and a sacrifice to God for an odor of a sweet smell. But fornication, and all uncleanness, or covetousness, let it not even be named among you, as becometh saints; nor filthiness, nor foolish talking, or jesting, which are not befitting: but rather giving of thanks. For this ye know of a surety, that no fornicator, nor unclean person, nor covetous man, who is an idolater, hath any inheritance in the kingdom of Christ and God. …for ye were once darkness, but now are light in the Lord: walk as children of light" (Ephesians 5:1-5, 8). Notice that Christians are to imitate God in life (Ephesians 5:1). "Befitting" (v. 4 ASV) comes from an interesting word in the Greek. Translated as "not convenient" in the KJV, it means "to reach or attain to." We are the children of God. As such, we should not reach for things that are base or worldly. We should reach or seek to attain to do things that are godly. We should reach high, as unto God.
All Christians are to walk wisely toward folks outside the church (Colossians 4:5-6). Colossians 4:6 says, "Let your speech be always with grace, seasoned with salt, that ye may know how ye ought to answer each one."
Christians are to abstain from every form of evil (1 Thessalonians 5:22).
No man may serve as an elder (bishop) in the Lord's church who does not have a good reputation among them which are "without" (outside) the church (1 Timothy 3:7).
A man desiring to serve as a deacon in the Lord's church was to first be "examined" or tested. In other words, if his life was found to be in harmony with the Gospel, then he could serve. This could only be determined by his behavior or reputation — "if they be blameless" (1 Timothy 3:10, 13). Note that by serving well, they gained a good standing or reputation with God and great assurance of their faith.
Widows indeed within the Lord's church are to be "well reported of for good works" (1 Timothy 5:10), among other qualifications, if they are to receive financial or other aid from the church.
There are many more such passages in the New Testament that speak of the example that we are to live before all men.
What Makes You and Me Famous?
What makes you and me famous really depends upon what you and I meditate upon and what we practice in life. The things you and I think about help to determine the kind of reputation that we have both before God and men. If we dwell on evil things, it should not surprise us if our speech and actions follow suit. If we think on good things, we should do good things. It really is as simple as that. "The good man out of his good treasure bringeth forth good things: and the evil man out of his evil treasure bringeth forth evil things," said Jesus in Matthew 12:35.
Some things, introduced to the mind only once, make such an impression that they stay with us for a lifetime. This is true whether they are good or evil. Certainly, if one is so inclined, there is a mountain of garbage on which one can focus his mind today. However, the good news is that there is a far better way. In obedience to Christ, we can think on holy, righteous and spiritual things. The only way to protect the mind is to expose it to only the best!
While we may not be able to remove completely from our minds what we have introduced into it, we can certainly transform (change) and renew (renovate) our minds by changing on what we dwell. We should test what is that good, acceptable and perfect will of God (Romans 12:2) before it ever goes into our minds. This involves a deliberate act. Once we prove what is good (God's Word being the standard), we should never let it go (1 Thessalonians 5:21). "The things which ye both learned and received [taken, accepted] and heard and saw in me, these things do: and the God of peace shall be with you" (Philippians 4:9).
By thinking on good things and by doing these good things, we might even change the minds of some with whom we have previously had a bad or an un-Christian-like reputation. This should be our goal as we bring forth fruits worthy of repentance. See Matthew 3:8 and Ephesians 5:9; Philippians 1:11. More importantly, we may change the way God views us.
Does it matter what kind of reputation we have before God and men? Of course, it does! Obviously, if we are more concerned about what God thinks of us – if we do what is pleasing to Him – the rest will take care of itself. The result will be that God is pleased and we will set a good example for others to follow. God will be with us.

Click Here for a FREE monthly reminder when each new issue
of Gospel Gazette Online has been published to the Internet.
Click Here to send the URL for this page to a friend
Click Here to send your comments about this page to Gospel Gazette Online