---
Light Is Pleasant
Denny Petrillo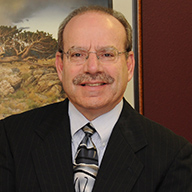 I've always liked the daytime better than the nighttime. Light provides some security, comfort and stability. Darkness creates doubt and insecurity. Walking in the light is easy; walking at night is difficult. In Ecclesiastes 11:7, Solomon noted that light is "pleasant." He was talking about the joy of life. The dead do not see the light of day. They cannot use their "eyes to see the sun." Therefore, all should have the glad to be alive attitude. This attitude teaches us that we should live life as follows.
First, we should live life optimistically. Are we glad to be alive? Do we wake up each morning and thank the Lord for another day that we can "see the sun"? When one starts each day with pessimism, he will only see the bad. He will fail to see and enjoy God's wonderful gifts. The pessimist doesn't "see the sun" and fails to find any pleasantness in the light.
Second, we should live life opportunistically. Earlier, Solomon had noted that death ends all opportunity (Ecclesiastes 9:4-7, 10). Each day, we should "seize the moment" and do good (Galatians 6:10). When your eyes see the sun, it means another day has been given to you. This means another day to work, "for the night is coming when no man can work" (John 9:4).
Third, we should live life obediently. Each new day is also a new day to serve God. Solomon recognized that those who fail to fear God will face God's judgment (Ecclesiastes 8:11; 11:9; 12:13-14). God gives us the gift of life so that we might serve Him (Ephesians 2:10). He gives us time so that we might repent of sin and follow Him (2 Peter 3:9-15).
Yes, light is pleasant, and it is good to see the sun. May each of us take each new day and live it optimistically, opportunistically and obediently.

---
Seeking Lost Coins
Mark T. Tonkery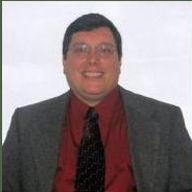 During the reign of Oliver Cromwell, the British government began to run low on silver for coins. Cromwell sent his men on an investigation of the local cathedrals to see if they could find any precious metals there. After the investigation they reported, "The only silver we could find is in the statues of the saints standing in the corners." Cromwell replied, "Good; we'll melt down the saints and put them into circulation!" Do we as saints today need to be put into circulation? In Luke 15:8-10, Jesus told the parable of a woman who lost a coin.
 One Bible scholar explains:
In Jesus' time, unmarried women wore head bands to hold their scarves in place. A scarf could be pulled over the face if modesty was required or pulled back up over the hair if work was being done. The headband of an unmarried woman had nine coins, part of the woman's dowry. At the time of marriage, a tenth coin was stitched to the band. This was a sign to the world that the woman was married. A woman who "lost a coin" had, in essence, lost her identity as a married woman. (Freeman)
Now if a woman's husband died, these coins would be valuable for the woman to help support herself financially.
In the case of the parable, the woman lost one of her coins; the coin was not lost through its own mistake but probably by the woman's neglect. For whatever reasons, the coin was lost, it was out of circulation and the coin was not being used for anything—just sitting in a dusty corner some-where.
Sometimes people are lost like this coin; they get neglected, maybe because of age, handicap, a move to a new city or many other reasons. When people are out of circulation, they offer no service to anyone. They cannot be used for good or for God's glory.
Jesus' point in telling this parable is that we need to search and seek for those people who have been neglected. We must remember that each human being is made in the image of God; every soul has value and needs the Gospel of Jesus Christ.
We as Christians must pay attention and care for people. Jesus does not want us to be blind to people as the Pharisees were, but we need to search for the lost as this woman searched for her lost coin.
Do you know someone who is a lost coin? What about the college student who doesn't have friends and is searching for meaning and purpose in life? What about the person who visited worship services or someone who wants to know more about the Bible? What about the person who is homebound and never receives a visit? Think of the person who has lost his job and hope or a person who has turned to drugs and alcohol.
These are just a few of the many lost coins in our society. We as saints need to get into "circulation" so the lost coins can be found. Will we look for those who are lost and bring them to the Lord as the woman looked for her lost coin?

Works Cited
Freeman, W.B. The Longer-Lasting Inspirational Bathroom Book: More Facts, Stories, and Humor from the Good Book. Tulsa: FaithWords, 2009.
Click Here for a FREE monthly reminder when each new issue
of Gospel Gazette Online has been published to the Internet.
Click Here to send the URL for this page to a friend
Click Here to send your comments about this page to Gospel Gazette Online