---
Fat Tuesday: Manmade
Religion Gone Gluttonous
Brian R. Kenyon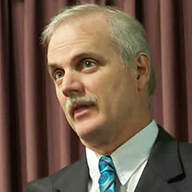 Once a year, one Tuesday is known in some parts of the country as "Fat Tuesday." A preacher from Florida learned about this day through an interesting experience. Several years ago, he and his family lived in Louisiana, along the banks of the Bayou Teche. One Wednesday night, he stopped by the grocery store as he often did on the way home from midweek Bible study. As he was waiting in line to check out, he saw an acquaintance, who had a black smudge across his forehead. The preacher debated within himself whether he should say something or just let it slide. Finally, he put himself in the place of his acquaintance, figuring "whatever you want men to do to you, do also to them" (Matthew 7:12), and determined to say something. The preacher said, "Excuse me, sir, you seemed to have brushed up against something dirty that left a spot on your forehead." The older man answered angrily, "Don't you know this is Ash Wednesday?" The preacher thought, "Ash Wednesday, what in the world is that?" Then, he investigated.
Ash Wednesday:
Immediately Follows Fat Tuesday
As the preacher investigated, he learned that, according to Roman Catholic tradition, "Ash Wednesday" is the day that "Lent" begins. "Lent" is a forty-day period of "penitence and restraint" on bodily appetites that ends at the beginning of "Easter week." It turns out that in the case of the preacher's acquaintance, the Roman Catholic priest had to smear ashes, a sign of remorse and penitence, on the foreheads of his parishioners for them to be blessed in their observance of "Lent." The idea behind "Fat Tuesday" (better known as Mardi Gras) is to splurge the day before one begins the forty-day period of "penitence and restraint." Thus, the celebration on Tuesday often involves all-out gluttony, whether in the form of uncontrolled feasting, drunkenness or sexual promiscuity. "Fat Tuesday" is another example of how false religion can influence entire generations to fulfill the lusts of the flesh, all in "good conscience." This is not to say that everything associated with present day Mardi Gras is sinful. There are cultural activities involved that are not sinful. However, many in this world still live by the fleshly gratifying Mardi Gras philosophy.
A Period of Penitence and Restraint?
The forty days of "Lent" being set apart as an obligated period of "penitence and restraint" is wrong for at least two reasons. First, it implies that practicing self-control is not as important at other times of the year. Such, however, could not be further from the truth. True religion teaches that self-control is to be a way of life. Peter wrote, "But also for this very reason, giving all diligence, add to your faith virtue, to virtue knowledge, to knowledge self-control, to self-control perseverance, to perseverance godliness, to godliness brotherly kindness, and to brotherly kindness love" (2 Peter 1:5-7). Each of these "Christian graces" is a necessary element that all Christians must possess and in which all Christians must grow throughout their lives (2 Peter 3:18). The word "self-control ["temperance" KJV]" means to master or restrain self. Self-control is always to be practiced, not just during a forty-day period in the year! Also note that among the "fruit of the Spirit" is "self-control ["temperance" KJV]" (Galatians 5:23). Again, the "fruit of the Spirit" is to be produced all year, not just during a forty-day period. Self-control must always be a lifelong practice!
Second, "Lent" is a manmade substitution. By what authority do we reduce God's instructions for a life of self-control to only a forty-day period per year? Paul addressed manmade substitution for God's instruction:
Therefore, if you died with Christ from the basic principles of the world, why, as though living in the world, do you subject yourselves to regulations—Do not touch, do not taste, do not handle, which all concern things which perish with the using—according to the commandments and doctrines of men? These things indeed have an appearance of wisdom in self-imposed religion, false humility, and neglect of the body, but are of no value against the indulgence of the flesh. (Colossians 2:20-23)
The three "do nots" were not a reference to smoking or chewing tobacco, but they were part of a philosophy later known as asceticism, which taught the more one denied his flesh, the more spiritual he was. This same philosophy bred the monastic system of the Middle Ages, where "monks" would seclude themselves in monasteries. Some would literally starve themselves, poke out their eyes and cut off their hands, thinking this made them more spiritual. Paul called this foolishness "self-imposed religion…false humility, and neglect of the body"! There is no substitute for converting the mind and "bringing every thought into captivity to the obedience of Christ" (2 Corinthians 10:5)!
God Does Not Give License to Sin
The idea that it is acceptable to uncontrollably let ourselves go in fulfilling every desire of the flesh because we are about to enter a forty-day period of "penitence and restraint" flies in the face of our Lord's will. Our minds should never be focused on the lusts of the flesh (Romans 8:5-8). Rather, our sights should be set on the "things of the Spirit" (Matthew 6:33; Colossians 3:1-2). Given the idea behind "Fat Tuesday" (Mardi Gras), it should be no surprise that many sins are encouraged and committed during this time. However, Paul still says, "do not use liberty as an opportunity for the flesh" (Galatians 5:13). Peter still says that we must not use our liberty as a "cloak for vice ["maliciousness" KJV]" (1 Peter 2:16). It is never right to do wrong (Romans 3:8)!
Conclusion
As with Christmas and other holidays, it is not inherently sinful to participate in the cultural, non-religious aspects of Mardi Gras (as long as those aspects do not violate God's will), such as parades, throwing and catching beads, eating "king cakes," etc., but it is always sinful to live by the lusts of the flesh, even for a day (Romans 6:1-2; 1 John 2:15-17). Let us not think we must "sow wild oats" before we can serve God and sow the Gospel seed.

Click Here for a FREE monthly reminder when each new issue
of Gospel Gazette Online has been published to the Internet.
Click Here to send the URL for this page to a friend
Click Here to send your comments about this page to Gospel Gazette Online