---

Religiously
Louis Rushmore, Editor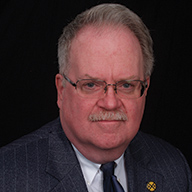 Today, religion is about the only thing that often is not practiced religiously. The adjective "religiously" in the way under consideration in this article means, "very careful to do something whenever it can or should be done" or "scrupulously and conscientiously faithful." Synonyms include "fervent" and "zealous" (Merriam-Webster).
For instance, people follow sports religiously, but God-given religion is not comprised of athletics (1 Timothy 4:8). While a person may be a fan or a fanatic about something, such as sports, the general public derides religious people who exhibit conviction or what it views as excessive enthusiasm.
And who is he who will harm you if you become followers of what is good? But even if you should suffer for righteousness' sake, you are blessed. "And do not be afraid of their threats, nor be troubled." But sanctify the Lord God in your hearts, and always be ready to give a defense to everyone who asks you a reason for the hope that is in you, with meekness and fear; having a good conscience, that when they defame you as evildoers, those who revile your good conduct in Christ may be ashamed. For it is better, if it is the will of God, to suffer for doing good than for doing evil. (1 Peter 3:13-17 NKJV)
While one's devotion to sports or to hobbies meets with widespread approval or at least indifference, evidence of a person's devotion to the God of the Bible is frowned upon many times by family, friends, coworkers, acquaintances and even by strangers (Matthew 10:34-36). How backward is that! "Woe to those who call evil good, and good evil; Who put darkness for light, and light for darkness; Who put bitter for sweet, and sweet for bitter!" (Isaiah 5:20).
"Religiously" has been hijacked by proponents of non-religious activities, while Christians who are passionate about worship, Christian living, Christian service, Christ's plan of salvation and Christian doctrine are seen as obsessive and compulsive religionists who too highly esteem themselves and disdain anyone not in lockstep with them.
Forasmuch then as Christ hath suffered for us in the flesh, arm yourselves likewise with the same mind: for he that hath suffered in the flesh hath ceased from sin; That he no longer should live the rest of his time in the flesh to the lusts of men, but to the will of God. For the time past of our life may suffice us to have wrought the will of the Gentiles, when we walked in lasciviousness, lusts, excess of wine, revellings, banquetings, and abominable idolatries: Wherein they think it strange that ye run not with them to the same excess of riot, speaking evil of you. (1 Peter 4:1-4 KJV)
Even religious people ridicule the commitment of their peers who faithfully attend all of the appointed Bible classes, worship services, Gospel meetings, etc., which are scheduled by the leaders of a local congregation (Hebrews 13:17), under the auspices of Jesus Christ who is Head of the church (Ephesians 1:22; 1 Peter 5:1-4). Furthermore, Christians often more nearly resemble the ungodly world around them than do they transform themselves with the Gospel of the Christ (Romans 12:1-2). Many are the saints who forget to behave "as obedient children, not conforming yourselves to the former lusts, as in your ignorance" (1 Peter 1:14 NKJV). After all, the faithful child of God must ever recall "that he no longer should live the rest of his time in the flesh for the lusts of men, but for the will of God" (1 Peter 4:2). Once "…having escaped the corruption that is in the world through lust" (2 Peter 1:4), Christians are obliged to "…walk as children of light" (Ephesians 5:8). Friendship with the carnal world converts Christians into the enemies of God (James 4:4). Christians must be careful to remain "unspotted from the world" (James 1:27).
Turning back from the noble pursuit as a Christian is not an option with which one will find eternal satisfaction. "But Jesus said to him, 'No one, having put his hand to the plow, and looking back, is fit for the kingdom of God'" (Luke 9:62). In some significant way, it will be worse to enter into eternity as a fallen child of God than had one never become a Christian in the first place (2 Peter 2:20-22).
It is high time for Christians to acknowledge Jesus Christ as Lord and do the things that He says (Luke 6:46). Christians need to act like Christians even though they most certainly will suffer some form of resistance from the world for being Christ-like (2 Timothy 3:12); if a child of God experiences no opposition or pushback from worldly people, perhaps the world does not know that he or she is a Christian! The apostles refused to be quieted regarding the promotion of Jesus Christ and His church (Acts 5:29), and they suffered the consequences of their faithfulness (Acts 5:40). Being a faithful Christian has in the past even resulted in one's death for no other reason than for being a child of God, and that remains a real possibility today (Revelation 2:10).
In the time that we may have left before our demise or before the return of our Lord (John 14:1-3), each child of God must wholeheartedly apply himself or herself to practicing Christianity and persuading others with the Gospel (2 Corinthians 5:10-11). Regarding ourselves, may we walk in the light of our Lord and enjoy fellowship with fellow children of God (1 John 1:7). With respect to the unsaved, may we diligently "walk in wisdom toward those who are outside, redeeming the time" (Colossians 4:3). Finally, "whatever your hand finds to do, do it with your might; for there is no work or device or knowledge or wisdom in the grave where you are going" (Ecclesiastes 9:10). "We must work the works of Him who sent Me while it is day; the night is coming when no one can work" (John 9:4 ESV). Dear Christian, practice your religion religiously!

---

Ye Which Are Spiritual
Rodney Nulph, Associate Editor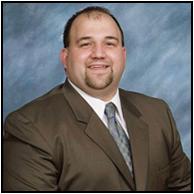 I wonder if sometimes as Christians we often know what to do, but fail to know how to do it. It is one thing to know what we must do, but another thing altogether to know how to accomplish that particular task. In many congregations, restoration of just a few delinquent members would result in empty pews being filled, not to mention the rejoicing that would take place in heaven (Luke 15:7) and the souls saved from eternal death (James 5:19-20)! Paul reminded the churches in Galatia that restoration was essential; he wrote, "Brethren, if a man be overtaken in a fault, ye which are spiritual, restore such an one in the spirit of meekness; considering thyself, lest thou also be tempted" (Galatians 6:1). While the mandate is clear, the method is left to one's discretion. A method that has been proven to work involves three different actions.
Firstly, restoration involves supplication. Prayer is such an important element in the art of restoring the erring. How often do you pray by name for the erring? I often imagine just how many souls would be restored if we individually and collectively spent time on our knees on behalf of the wayward. Sadly, very few assemblies are devoted to prayer for the fallen. Jesus knew that Peter was going to fall from grace, and so Luke records the words of our Lord, "But I have prayed for thee, that thy faith fail not…" (Luke 22:32a). In His High Priestly prayer, Jesus further prayed for all of the disciples, "I pray not that thou shouldest take them out of the world, but that thou shouldest keep them from the evil" (John 17:15). We will never be successful in restoring the fallen until we learn to diligently pray for them.
Secondly, restoration involves visitation. Restoration is unlikely if we do not take the time and the effort to visit the wayward. There are few things more powerful than sitting at the dining room table of a fallen soldier of Christ and pleading with him or her to return. Visitation is a biblical method for others in need (James 1:27), so why would it not be necessary for those who have the greatest need (as wayward souls)? The personal touch of an individual visit is often just the thing that is needed to restore the wayward. I remember on one particular occasion visiting a man who had fallen spiritually several years before I had gotten to that location to preach. I received his name and address from another member, and when I asked him why he had not been back to worship, he said, "no one ever came by to visit me and so I assumed I was not missed." How tragic! While I know for sure he was in fact missed, no one ever communicated that to him. While I understand there was and is personal responsibility on his part, I still believe Paul's words as well, "…restore such a one…" Remember, we are dealing with eternal souls bound for hell as long as they remain wayward!
Thirdly, restoration involves communication. At some point in our visitation, we must come to the problem at hand. This is often the most "sticky" thing to do. It is difficult to talk to others about their sins. Surely, this is why Paul stressed, "…in the spirit of meekness…" Meekness is an attitude of humility and gentleness. Our approach will often determine our accomplishment! Even Jesus stressed, "…go and tell him his fault between thee and him alone…" (Matthew 18:15b). Sadly, we are often better at telling everyone else about others' sins instead of telling it to the sinner himself.
Restoration is so needed in the church today! It takes spiritual brethren possessing the right attitude whose hearts ache over the wayward to accomplish this great task. Brethren, let's get on our knees and talk to our Father about the wayward. Let's get on our feet and go visit the erring. Then, let's open our mouths and plead with them gently to return to the Bishop of their souls!

Click Here for a FREE monthly reminder when each new issue
of Gospel Gazette Online has been published to the Internet.
Click Here to send the URL for this page to a friend
Click Here to send your comments about this page to Gospel Gazette Online