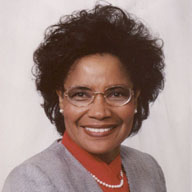 The emotional aspects of a child's death involve all of the normal stages of grief and recovery. Because it is such a difficult loss, families may need professional help as well as support from family and friends. Parents need to talk about the child and their grief. They need to know they are not alone. After the death of a child, it is important to:
Remember that you and your spouse may be unable to meet each other's needs because your grieving styles may differ significantly.
Know that family and friends may attempt to protect your feelings by avoiding conversation about your child. Let them know that talking helps.
Recognize that your pain is very real regardless of the length of your child's life. You and your spouse should not expect a quick recovery; healing will take time.
Expect grief symptoms to recur on special days such as your child's birthday or holidays. It may help to include memories of your child in special family events.
Talk with other bereaved parents and siblings. It will help to know that you are not alone.
Find special ways to remember your child. Include your child's name in conversation, and tell stories about your child. Make a memory album or hold family memorial gatherings to honor your child. (When a Loved One Dies: Coping with Grief. The Loss of a Child 9)
On the loss of a child, the following analysis is from Grief Share: "Through a Season of Grief."
Coping with the Loss of a Child To lose a child of any age—from an infant to an adult child—is one of the greatest shocks a parent can experience. The death of a child is tragic and feels entirely wrong. This grief can be very deep. You will likely relate to the waves of grief and sorrow expressed in Matthew 2:18: "A voice is heard in Ramah, weeping and great mourning, Rachel weeping for her children and refusing to be comforted, because they are no more" (166).
Troubled Thoughts "Ask God for a special memory of your child to replace the negative pictures in your mind. Focus your thoughts on that special memory. Share it with others. And treasure it" (170).
Grief Can Lead to Divorce "Tragically, the majority of marriages do not survive the loss of a child. Make your marriage the exception. Choose to persevere and never to give up… Even when you are both going in opposite directions, you will surely meet if you keep your eyes on God's plan for your life" (176).
Grief Can Rob You of Intimacy Men and women view intimacy in different ways, and the loss of a child or a loved one will affect the intimacy in your marriage… God alone can meet your needs. When you despair because your spouse is not acting or responding in the way that you think is best, you must be proactive and not reactive… When you gain your strength from the true Source, you will be better able to build a new intimacy with your spouse (177).
An additional perspective comes from James Tolle in his book, Living without Fear: Fear of Death.
The principal sufferings of life come from the fear of death… We know that death will come to us all, except to those who are alive at Christ's coming, but few seem to face it with Christian courage, confidence and faith.
A family lost six children in a landslide. They set up a stone memorial at the site with the words of 1 Corinthians 15:57 inscribed on it: 'Thanks be to God, who gives us the victory through our Lord Jesus Christ." They knew the real meaning of the message of glad tidings in Jesus Christ the Saviour! Do you? (82)
This most painful experience is shared by Rusty Bolton in his book, It Depends on How You Look at It! When Things Are Tough (29-37).
When real difficulties come, well-meaning friends want to help. Sometimes their response is of great help, but sometimes it compounds the hurt. Recently I had to stand by helplessly as my precious 22-year-old son, Danny, died. He was in the intensive care unit for almost a week, lingering between life and death. Many caring friends came by, each one sincerely wanting to help. Some helped, and some didn't. From that experience, let me share with you what did and what didn't help.

We were blessed by brief visits. This showed care and helped share the pain. When the visits were prolonged, they became a burden.
I didn't appreciate people asking for more details of Danny's condition than I offered. If I gave a general answer, it was because I wanted to give a general answer. I was made uncomfortable by those who pressed for more details.
Cards, flowers, and phone calls helped.
It was particularly helpful for visitors to offer to pray with us.
The one thing that not only didn't help but brought much pain were the visitors who wanted to talk about their friend or relative who had been in a coma, like Danny was. That never helped!
We were comforted when visitors shared their special memories of Danny. We enjoyed talking about him and remembering his bright, spicy personality. We still do.
Basically, we needed loving support. We didn't need advice. All those who later came to his funeral and sent cards were very helpful, even though we didn't get to speak to them personally.

In the months since his death, we had readjusted to life—life without him. It has been painful and difficult. It's supposed to be. Life has its painful times. But there has been a normal, healthy grief process, and we are doing very well.
Biblical Parents Who Suffered
the Loss of a Child or Children
King David had six sons born to him in Hebron (2 Samuel 3:1-5). Three of those six died violently.
Amnon was David's firstborn. His mother was Ahioam. He was murdered by his brother, Absalom (2 Samuel 13:28-33).
Absalom was David's third son by Maacah. He was murdered by ten young men who bore Joab's armor, the commander of David's army (2 Samuel 18:9-15).
Adonijah was David's fourth son by Haggith. He was executed by Benaiah, an official in Solomon's court (1 Kings 2:22-25).
David fathered an illegitimate child by Bathsheba while she was married to Uriah, the Hittite. The child died as an infant; he lived one week after becoming ill (2 Samuel 12:14-18).
King Jeroboam and his wife lost their son who became sick and died because of the sin of his father (1 Kings 1:1-13).
Job and his wife lost all ten of their children—seven sons and three daughters in one day (Job 1)!
This modern day concluding experience may well serve as a description of the agony of losing a child. Glenn Martin's article, "This I Have Learned from My Son's Death," shared these heart wrenching feelings in Accepting Bereavement – The Healing Process of Grief (33).
I have spoken words of comfort to those who have lost loved ones, but never before have their full meaning and strength been so completely impressed upon me.

Often my arm has encircled the shoulders of a bereaved one; yet, only now do I know the full solace that comes from the protective arm and sympathetic tear.

I have prayed on behalf of those who have experienced the loss of a loved one, but only now do I know fully the true consolation and blessings that come from such petitions.

I have known the love that children of God express to one another, but only now do I know more fully this love.

I have often talked of the power of the Word of God, but now I know that strength and comfort of the Bible in a new and personal encounter.

The love that God has toward His own and the price He paid in giving up His son have never before been so heart-moving to me as they are at this moment.

These lessons I have learned since the death of my son.
Works Cited
Bolton, Rusty. When Things are Tough. It Depends on How You Look At It! Nashville: Christian Communications, 1989.
Dunn, Bill and Kathy Leonard. Grief-Share: Through A Season of Grief. Wake Forest: The Church Initiative, 2004.
Martin, Glenn. "This I Have Learned from My Son's Death." Accepting Bereavement: The Healing Process of Grief. Nashville: 21st Century Christian, 1999.
Tolle, James. Fear of Death: Living Without Fear. San Fernando: Tolle Publications, 1977.
When a Loved One Dies: Coping with Grief. San Antonio: The USAA Educational Foundation, 2012.
Click Here for a FREE monthly reminder when each new issue
of Gospel Gazette Online has been published to the Internet.
Click Here to send the URL for this page to a friend
Click Here to send your comments about this page to Gospel Gazette Online