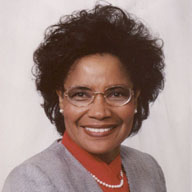 This series of articles on loss, sorrow, and grief was first taught in a ladies' Bible class from January – September 2014. They were published consecutively on this site beginning in August 2015. Four of the twelve lessons were vital in order to address the eight personal, significant losses.
Article #1 – "Grief Defined and the Faces of Significant Loss"
Article #2 – "What to Say/Do – What Not to Say/Do" This article was borne out of a question asked by one of the sisters attending the class.
Article #4 – "How to Avoid Becoming Frozen or Stuck in Grief" This article was a result of observations and comments made in the class.
Article #6 – "The Only Way Out is Through!" It became apparent this was very much needed because too many want to totally avoid the grieving process.
The eight remaining lessons addressed the faces of personal, significant losses.
Article #3 – "Loss of a Parent" A parent's death is particularly difficult because a person is losing someone who has known you longer than anyone else. The parent-child bond is irreplaceable. Most individuals expect their parents to die before them, but few are really prepared for the loss.
Article #5 – "Loss of a Sibling" With the loss of a sibling, sometimes there are emotional experiences that can be most troublesome. If you have lost a sibling, it may change your role in the family structure. If the sibling that died is the one that was looked upon as the leader, especially in the time of a crisis, that loss could have a devastating effect on other family members. Seek the support of other family members who feel the loss the way you do.
Article # 7 – "Loss of a Child" The emotional aspects of a child's death involve all of the normal stages of grief and recovery. Because it is such a difficult loss, families may need professional help as well as support from families and friends. Parents need to talk about the child and their grief. They need to know they are not alone.
Article #8 – "Loss of Grandparents" The loss of grandparents is something we are likely to face at some point. Those who have lost their grandparents, depending on their age and relationship, remember that loss with varying emotions. Some have lost both parents and are now grandparents; the experience is so different without that older generation to rely on. Still others have suffered the loss of a spouse, and the void that was left had to be addressed with the grandchildren. That in itself is such a bittersweet experience when the relationship was so close.
Article #9 – "Loss of Grandchildren/Great Grandchildren" The loss of grandchildren and great-grandchildren can strike the deepest core of our emotions, especially if the loss was an infant, a toddler or an adolescent. In the final analysis, the age of the grand or great-grand is totally irrelevant. The stark reality is that they are no longer here, and the grief experience remains for the duration of life! It is God's expectation of parents, grandparents and great-grandparents to be the godliest examples of reverence and obedience to Him that is humanly possible. This legacy of lifetime commitment to God is the most valuable inheritance that could possibly be left to any descendants!
Article #10 – "Loss of Best Friend" A friend is defined as a person attached to another by feelings of affection or personal regard. A person whom one knows, likes and trusts – a favored companion. Best friends sometimes finish each other's sentences. It has been said that during one's lifetime, one will make many acquaintances, but one's best friends can be counted on one hand. A true friend is one who knows all about you, yet loves you just the same.
Article #11 – "Loss of Wife" Unlike the loss of a child, the loss of a spouse carries with it the separation of the formal union of the two who were "one flesh." Marriage as God intended is the tie between husband and wife that is stronger than any other relationship. This bond is altogether different from any other human agreement or promise. This bond is ordained by God. When a man takes a woman to be his wife, they become one flesh. When your wife dies, know that few experiences are as painful! You will feel extremely lonely, frightened, confused and overwhelmed. For recovery and healing to commence, you must pray and live in God's Word every day! Give yourself permission to grieve in your own way. Do not allow other people, no matter what the relationship or how well meaning they may be, to set the course for your grief experience. Avoid people who cause drama and situations that bring unwanted and unneeded stress. Avoid those who want to give your grief a "quick fix." Avoid those who think they know exactly what you need and when you need it. They are the worst; you will have to forgive them over and over. Realize that your grief experience is unique. Nobody had the same relationship you had with her!
Article #12 – "Loss of Husband" When your husband dies, if the relationship was of the quality that God intended when He instituted marriage in the Garden of Eden, your life is irrevocably changed. Continue to embrace the grieving process; do not attempt to suppress your heartache and sorrow. Suppression serves no good purpose; it hinders or stops recovery and healing. You cannot rush grief. There are aspects of the grieving process that can and may remain in a state of brokenness. However, God has the remedy for that as well; He is the ultimate source of strength and comfort.
It would not truly serve the purpose of this series of articles if our own death was not addressed. In her book, Let This Cup Pass, Jane McWhorter states:
Every time the clock ticks one more second, someone in this world dies. Planting in our minds at this time the seeds of what a Christian's reaction should be will help us accept death with grace whenever it comes our way. Life is so fragile. A person can be in perfect health with everything in his favor and yet be dead within the next minute. God placed us here on this earth to give us an opportunity to prepare ourselves for eternity and take others with us. The question under consideration is not the duration of our lives but what we accomplish while we're here. How much will we be missed? When we continue living in the hearts of those left behind, have we really passed out of existence? (149)

For a Christian, the ultimate in victory is not just to accept the deaths of the masses but also his own with dignity. Acceptance is not a giddy, light-hearted gaiety. It is not happiness in the usual sense of the word but is instead a victory over the dread of death. There is a vast difference in acceptance and resignation. The latter implies defeat, a hopeless giving up. Even though one accepts his death, there normally remains a faint shred of hope. When this hope is lost, death is usually imminent. (150)

A Christian, of all people, should know what he wants out of life and also how he will face death when the time comes. As we mature in the faith, we realize that we can never be good enough to merit our salvation. Usually it's a fairly simple matter to predict how a child of God will react to death; he faces death in the same manner as he faces life. We can't answer the call of death affirmatively unless we've also said yes to life. All that any of us can realistically hope for is today and we may not have all of that. Accept each new day for what it is – a gift from God. Use it wisely and then that night lay it back at God's feet as your offering to Him. The acceptance of death is easier for any of us if we can only learn to live one day at a time. (151)

I am one of the more fortunate ones. In 1970 I stared death in the face for a number of weeks, and, according to medical expectations, I should have died. But I didn't. I have no way of knowing how long it will be until I face the same situation again, but someday I will. I have walked far enough into that valley to know that I will never have to face any problem alone. I suppose we have to learn how to die before we can truly know how to live. (155)
Becoming better through adversity is a reoccurring theme throughout the Bible. The challenges in life make us bitter or they make us better. God always has a goal and a purpose for whatever He does and whatever He allows. He always does what is best for us when we leave the choice to Him. Our part is to persevere in submissive, trusting and strong faith!
The abiding, obedient faith of Christians gives them the strength to endure. The words of the Lord Jesus Christ keep their focus on that final unsurpassed reward – heaven. "And behold, I am coming quickly and My reward is with Me, to give to everyone according to his work. I am the Alpha and the Omega, the Beginning and the End, the First and the Last. Blessed are those who do His commandments, that they may have the right to the tree of life, and may enter through the gates into the city" (Revelation 22:12-14).

Work Cited
McWhorter, Jane. Let This Cup Pass. Abilene: Quality Publications, 1978.
Click Here for a FREE monthly reminder when each new issue
of Gospel Gazette Online has been published to the Internet.
Click Here to send the URL for this page to a friend
Click Here to send your comments about this page to Gospel Gazette Online