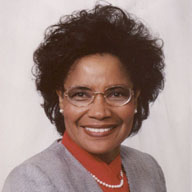 The God of All Comfort
"Blessed be the God and Father of our Lord Jesus Christ, the Father of mercies and God of all comfort, who comforts us in all our tribulation [affliction], so that we may be able to comfort those who are in any tribulation, with the comfort with which we ourselves are comforted by God" (2 Corinthians 1:3-4). God has provided for us to be comforted in our grief.
God has provided us with family and friends, who are willing and anxious to console us, support us, reassure us and love us. "Bear one another's burdens and so fulfill the law of Christ" (Galatians 6:2).
God has in His infinite wisdom and mercy provided us with time. We can be healed somewhat from the deep wound we felt initially. In the days, weeks, months and years that follow this most significant loss, time helps us to recover from the shock and pain. "A time to weep…a time to mourn" (Ecclesiastes 3:4).
God is our supreme source of comfort. He calls upon us to find our strength, hope and refuge in Him during our tragic time of need. "He heals the brokenhearted and binds up their sorrows" (Psalm 147:3).
Physical death became a part of the human condition in the Garden of Eden. The Bible is the only source that we have that tells us what death is and why it comes to all of us. Death is the great equalizer; it happens every day all over the world. However, most of the time, death does not get our attention until it knocks at our door!
Prayer is Our Lifeline
Prayer is the beginning of our recovery from loss, sorrow and grief. We must be in constant, fervent and submissive prayer to God every day and every night! "In my distress I called upon the LORD, and cried out to my God; He heard my voice from His temple, and my cry came before Him, to His ears" (Psalm 18:6).
Grief Defined
Grief is intense suffering caused by severe and deeply felt loss. It is acute sorrow, deep distress and profound sadness, and grief is a process that takes a long time! It is a process that must be dealt with in a mentally healthy way, if we are to have any hope of recovery and healing.
To be deprived of a loved one by reason of death is bereavement. This brings the feelings of loss, sorrow and grief. The Bible has much to say about death and dying as well as the subsequent bereavement. In Genesis 23:1-4, it says, "Sarah lived one hundred and twenty-seven years; these were the years of the life of Sarah. So Sarah died in Hebron in the land of Canaan, and Abraham came to mourn for Sarah and to weep for her. Then Abraham stood up from his dead, and spoke to the sons of Heth, saying, 'I am a foreigner and a visitor among you. Give me property for a burial place among you, that I may bury my dead out of my sight.'"
Significant Faces of Loss
Death of a spouse
Death of a parent
Death of a sibling
Death of a child
Death of a grandparent
Death of a grandchild
Death of a best friend
Everybody's grief is different from ours. Some factors that impact our response to the loss are:
a sudden death
a violent death
an unexpected death
an anticipated death
our age
our gender
our personality
our faith/belief system
who it was who died
the number of times we have already experienced someone's death
Grief is not dictated by rules or absolutes. Each person is unique, so our grief is uniquely our own. Grief cannot be rushed by you, and most definitely not by anyone else! Grief cannot be circumvented—the only way out is through! When you are overwhelmed and overcome with the pain of your loss—lean into it and allow your pain to take its course. This is so needed in a healthy grieving process. "God is the source of all comfort. The comfort that comes from Him is not a narcotic nor is it a pain killer. God's comfort strengthens, aids, encourages, refreshes, and consoles. God's comfort gives us courage to bear our crosses of sorrow and sustains us in times of pain and grief" (Pack, 1).
"For whatever things were written before were written for our learning, that we through the patience and comfort of the Scriptures might have hope. Now may the God of patience and comfort grant you to be likeminded toward one another, according to Christ Jesus, that you may with one mind and one mouth glorify the God and Father of our Lord Jesus Christ" (Romans15:4-6). We cannot and we will not find comfort in God and His Word unless and until we understand and believe what He can do! We must gratefully accept the comfort of God and permit Him to bring comfort into our sadness.
"Show me a sign for good, that those who hate me may see it and be ashamed, because You, O LORD, have helped me and comforted me" (Psalm 86:17). "In the multitude of my anxieties within me, Your comforts delight my soul" (Psalm 94:19). "Sometimes God changes the course of our lives so that we may better serve Him. Sometimes we sustain life-altering losses that are so profound and so tragic that it seems we could never recover" (Criswell, 287).
Observed loss, sorrow and grief DOES NOT EQUAL experienced loss, sorrow and grief! "Resist him [the devil], steadfast in the faith, knowing that the same sufferings are experienced by your brotherhood in the world. But, may the God of all grace who called us to His eternal glory by Christ Jesus, after you have suffered a while, perfect, establish, strengthen and settle you" (1 Peter 5:9-10).
God's way for us to cope with loss, sorrow and grief is ultimately the only way that leads to true recovery and healing.  To cope means to struggle with some degree of success.  It means to face and deal with responsibilities and problems calmly and adequately.  Perhaps this single word – "COPE" – best describes the healthy mental state that the new reality demands.  This new reality must be comprised of daily, fervent and expectant prayer.  Prayer must be coupled with a continuous reading, meditating and obeying of God's Word. These are His answers that assure us achievement to face and accept a new and a different life following a significant personal death.

Works Cited
Freeman, Criswell. 365 Daily Promises and Prayers for Women. Grand Rapids: Family Christian Stores, 2009.
Pack, Frank. "The Sources of Our Comfort." Sorrow and Joy. J.D. Thomas, ed. Abilene: Biblical Research Press, 1963.
Click Here for a FREE monthly reminder when each new issue
of Gospel Gazette Online has been published to the Internet.
Click Here to send the URL for this page to a friend
Click Here to send your comments about this page to Gospel Gazette Online