---
Yes, We Are Open on Sundays
Mark T. Tonkery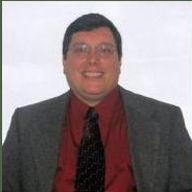 My family and I recently took a day trip to Amish Country here in Ohio. It was a nice and relaxing day in which we went sightseeing, shopping and tasting the free samples of cheese. While there I picked up some of the local advertisements, looking for the good deals and coupons for my wife. I noticed while skimming several of the ads that some of the stores made a special note that they were open on Sundays. This is due to the fact that most of the Amish and Mennonite people close their stores and shops for Sunday worship. I did think it was interesting that I did not see any church of Christ or other religious group for that matter have an ad in the papers, reminding the locals and visitors to their community that they too were open on Sundays for worship.
Now it maybe just understood that Sunday is the Lord's Day and Christians worship on this day, or maybe there was an ad that I did not see advertising the church's assembly and times of meeting on Sunday. Regardless, what a great reminder it would have been to see an ad in the paper reminding that the churches of Christ are open on Sundays. That Sundays are not just a "day off" where we look for something to do, but it is a very special day of worshiping God. The first day of the week is a day where we as Christians come together (Acts 20:7), a day to be taught the Word of God and to fellowship with other Christians.
Every Sunday, Christians can be found breaking bread and offering prayers (Acts 2:41-42). It is also the day of the week when we are to give of our means for the work of the Lord (1 Corinthians 16:2). We remember that Christ arose from the grave and conquered death on Sunday (John 19:1ff).
Yes, we are open on Sundays! Maybe this is a good reminder for the local congregation as well. Christians are to be present when the "doors are open" for worship and Bible study! After all, Hebrews 10:24-25 still reminds Christians, "And let us consider how to stir up one another to love and good works, not neglecting to meet together, as is the habit of some, but encouraging one another, and all the more as you see the day drawing near."

---
The What, Who and Why of Baptism
Clarence Lavender
For a number of years, the subject of baptism has been and continues to be a serious question among religious people. Baptism has been written on and debated over for many years. The religious world will remain divided over this question until the same source of authority is studied and accepted as the final voice in the matter.
What does the Bible say concerning the What, Who and Why of baptism? The English word "baptism" is not really a translation. It is a transliteration—that is, the English spelling of the original Greek word, which literally means, "immerse" (Thayer 94-95). There is no way that "sprinkle" or "pour" can be substituted for "immersion" or "immerse" in the New Testament. Try it in the following passages. (1) Colossians 2:12: baptism is a burial and a resurrection; sprinkle or pour will not fit, but immersion will! "Having been buried with him in immersion…" (2) Romans 6:4. (3) Acts 22:16. (4) Acts 8:36-39. Only immersion will fit. Baptism in the New Testament is an immersion, a burial.
Who should be baptized is such a popular question in the religious world because of infant baptism. Can anyone be baptized, or is it for believers only? What does the Bible say? (1) Matthew 28:19: people are to be taught. (2) Romans 10:17: only teaching makes believers. (3) Mark 16:16: only believers are to be baptized. (4) Acts 2:38; Luke 13:3, 5: men are to repent or perish. Who should be baptized? The Bible answers: the penitent believer and no one else.
Why be baptized? To many, baptism is akin to "church joining" and not to salvation. Why be baptized? What does the Bible teach? (1) Acts 2:38: for or unto the remission of sins. (2) 1 Peter 3:20-21: to have the answer of a good conscience toward God. (3) Galatians 3:27: to get into Christ. (4) Romans 6:3: to get into the death of Christ. (5) Colossians 2:12: to be raised with Christ. (6) Romans 6:4: to walk in newness of life. (7) Acts 22:16: to wash away sins. (8) Mark 16:16; 1 Peter 3:21: to be saved.
In summary, baptism (immersion) is for the penitent believer unto or for the remission of sins.

Click Here for a FREE monthly reminder when each new issue
of Gospel Gazette Online has been published to the Internet.
Click Here to send the URL for this page to a friend
Click Here to send your comments about this page to Gospel Gazette Online