---
Got Too Close to the "Gettin' in Place"
Paul Clements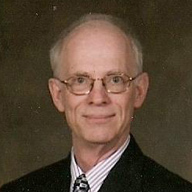 Years ago, my father-in-law told a story that set me to thinking about sin and temptation. Here is the story. One night the parents were in bed and heard a thump and a loud cry. They rushed to their child's room and saw he had fallen out of the bed. The father asked, "What happened?" The child responded, "I got too close to the 'gettin' in place!'" In a similar way, believers who have died to sin (Romans 6:1-2) sometimes try to see just how close they can get to the "gettin' in place" of sin without becoming again entangled therein.
Yes, even Christians are tempted to sin (James 1:12-15). Though those who are begotten of God do not keep on doing sin as a habit (1 John 3:9), all sin (Romans 3:10, 23). This is the reason for warnings in Scripture (e.g., 1 Corinthians 10:12). This is why the Spirit by inspiration had Paul write such drastic instructions as those found in Colossians 3:5ff.
Children of God are tempted. Children of God can sin, and it can happen to the new convert, too. Consider Simon the Sorcerer. He had just believed and had been immersed when he sinned by desiring to purchase the power of the apostles. As a new Christian, he was neither immune to temptation nor was he told to be baptized again, but rather he was instructed to repent and pray for forgiveness (Acts 8:9-24). Even those who have been Christians for a long time can still yield to sin. The Hebrews writer directed the Christians to whom he wrote to lay aside the sin that closely clings to you (Hebrews 12:1). These besetting sins hinder us in running the Christian race. Christians need to always be on guard. We need to have our shield of faith protecting us at all times (Ephesians 6:16).
We are advised to "abhor that which is evil" (Romans 12:9). We must "abstain from every appearance of evil" (1 Thessalonians 5:22). We know what sin is. We know sin is evil. We know we are not to sin. The true believer doesn't want to sin. So, then why do we so often see just how close we can get to sin without falling into sin? What do we expect to happen if we "get too close to the 'getting in place'"? Maybe we think we will not succumb to temptation. If that's the case, then we are fooling nobody but ourselves! The "secret" to avoiding sin is to try to get as far away as possible from the "getting in place" of sin. What do you fear most? Is it snakes? Is it the dark? Whatever it may be, we typically try to get as far away as we can. That's the way we need to treat evil, temptation and sin.
A good illustration of getting too close to the "getting in place" of sin is found in Genesis 13. Abraham's nephew had been given every advantage by his uncle. Lot had chosen the well watered plain of the Jordan River and "pitched his tent toward Sodom" (Genesis 13:12). Preachers and teachers have for years used this story to encourage the righteous to stay as far from the "getting in place" of sin as possible, and rightly so!
Peter offered some excellent instruction in his second epistle regarding sinking into sin again. Remember, he was the one who began to sink when fear replaced faith as he was walking on the water toward Jesus. As Leroy Brownlow pointed out, "Peter began to sink in familiar waters." Christians who sink into sin again typically go down in familiar waters. Few take up some new or different sin. So Peter knew about falling. Near the end of 2 Peter, he warned, "beware lest ye… fall from your own stedfastness" (3:17). In Chapter Two he warned if you get too close and are again entangled in sin, the last state is worse than the first. Peter had started in Chapter One with what God had done in providing precious promises to those who had "escaped from the corruption that is in the world." Then he advised that for this very reason [that they had escaped from sin] they should make every effort to build on faith (give diligent effort to add to your faith) virtue, knowledge, self-control, etc. Then, he assured them if they did this (v. 10) that they would never stumble or fall!
Look again to the promise of 1 Corinthians 10:13 where Paul reminded that temptation is a common experience of man and that being a Christian does not exempt us from temptation. However, we do have the Christian Advantage which is: in temptation, God gives us bearing power, escaping power and enduring power.
So, how are we to deal with temptation and sin? Paul said, "but thou, O man of God, flee these things [sin], and follow after righteousness…" (1 Timothy 6:11). The end result is found in James 1:12. "Blessed is the man that endures [who perseveres in] temptation; for when he hath been approved, he shall receive the crown of life which the Lord promised to them that love him."

---
God's Wonderful Kingdom
George Jensen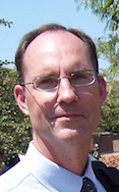 The Old Testament chronicles the long line of 17 judges, ending with Samuel, and his sons Joel and Abijah (1 Samuel 8:1-2). [Editor's Note: Typically, Bible students acknowledge that there were 15 judges raised up by God, despite Samuel appointing his sons to be judges. In the absence, however, of a specific enumeration concisely in a singular passage of Scripture, some commentators cite fewer, or in this case more, than that number. ~ Louis Rushmore, Editor] Israel became dissatisfied and requested a king. The people desired to be "like all the nations" (1 Samuel 8:5). This request troubled Samuel.
"Jehovah said unto Samuel, Hearken unto the voice of the people in all that they say unto thee, for they have not rejected thee, but they have rejected me, that I should not be king over them" (1 Samuel 8:7). Note that God himself had been ruling over them; He had been their King. An earthly kingdom was granted with Saul, followed by David and then Solomon.
However, God had in mind a better kingdom arrangement – an arrangement whereby He would once again be the King. He gradually revealed His plan. "For unto us a child is born, unto us a son is given; and the government shall be upon his shoulder: and his name shall be Wonderful, Counsellor, Mighty God, Everlasting Father, Prince of Peace. Of the increase of his government and of the peace there shall be no end, upon the throne of David, and upon his kingdom, to establish it, and to uphold it with justice and with righteousness from henceforth even for ever" (Isaiah 9:6-7 ca. 750 B.C.). The "Prince of Peace" would be a king over His kingdom. Later, one of Daniel's prophecies revealed that the kingdom would be established during the days of a fourth world empire, namely the Roman (Daniel 2:44).
Once Jesus came (during Roman rule as predicted), He began speaking about His kingdom (Matthew 4:17). However, many misunderstood the nature of the kingdom. Most supposed it would be a restoration of the old physical type. Jesus explained: "The kingdom of God cometh not with observation: neither shall they say, Lo, here! or, There! for lo, the kingdom of heaven is within you" (Luke 17:20-21). When Jesus spoke about how to get into this spiritual kingdom (John 3:3), Nicodemus mistakenly thought in physical terms. So Jesus explained further that entrance requires a special kind of birth – of water and the Spirit (John 3:5). When people in the first century submitted to the Gospel, they were delivered "out of the power of darkness, and translated into the kingdom of the Son of his love" (Colossians 1:13). At this early time, saints were not waiting for the kingdom; they were in the kingdom! John wrote to his fellow Christians and said he was their brother, and along with them, he was in the "kingdom" (Revelation 1:9). At the time Paul wrote the letter of 1 Corinthians, he said Christ "must reign" (15:25). In the original text, the present tense is more graphic, indicating Jesus was then reigning and must continue to reign. When the end comes, Jesus will not set up a kingdom (as so many assert), but rather, He will "deliver up the kingdom," which already exists, unto God (1 Corinthians 15:24 please read carefully).

[Editor's Note: Brother Jensen astutely noted that the prophesied kingdom is a present reality, and it is spiritual in nature – "not of this world" (John 18:36). The churches of Christ may be the only religious group (in so-called Christendom and Islam, too) that do not teach the kingdom is physical and earthly. Consequently, through the centuries and into the painful present, persecution and wars with a religious undercurrent have killed and maimed and continue to murder and harm millions upon millions of people. Further, the kingdom is one divinely applied synonym among many that reveal different facets of the same divine institution over which Jesus Christ is Head: "church" (Matthew 18:18-19), "body" (Ephesians 1:22-23), "house" (1 Timothy 3:15). ~ Louis Rushmore, Editor]
Click Here for a FREE monthly reminder when each new issue
of Gospel Gazette Online has been published to the Internet.
Click Here to send the URL for this page to a friend
Click Here to send your comments about this page to Gospel Gazette Online