---
Looking unto Jesus
Fred C. Nowell, Jr.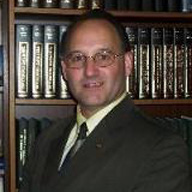 The recipients of the inspired letter to the Hebrews were encouraged to keep their focus and attention upon "Jesus the author and finisher of our faith…" (Hebrews 12:2). This comment lies in the shadow of the previous chapter, considered or titled by many as the "Inspired Hall of Fame" or "Heroes of Faith." We find those people of God possessed such a tremendous faith in God that it strengthened them to do great things for Him. Most of us have been involved in activities where there was an audience. In the same way, the writer to the Hebrews says in the verses following the list of those great people of faith, "Wherefore seeing we also are compassed about with so great a cloud of witnesses, let us lay aside every weight, and the sin which doth so easily beset us, and let us run with patience the race that is set before us" (Hebrews 12:1).
Before one can run the race that is set before him with any hope of finishing, he must first take off those things that weigh him down. Weights are good to train and strengthen, but when one desires to be most successful, the weights must come off. When a baseball player practices his swing, a weight (donut) is placed on the bat to give it more weight, and then when he goes to bat, the weight is taken off to enable him to swing easier and more powerfully. The same holds true for those seeking to run the Christian race. Unless every weight that drags us down and every sin that entangles or ensnares us are taken away, we do not stand a chance of finishing the race! Like a runner that is focused on the finish line, Christians must focus their attention on Jesus.
Looking Forward
Though the past serves us as a wonderful benefit and teaching tool, it is the future that ought to be our main focus. The past is just that, the past. We have no ability to change the past ("not even God can change the past" a favorite quote of Dr. Phil McGraw), so we live in the present, looking forward to the future. The fact that we do not have eyes behind our heads has served many to teach that we should not look backwards. Why is it that many desire to live in, bring up and focus on the past? As I have said, the past can serve us as a wonderful thing, but too often people dwell on the things that might have been and things that they just cannot let go or get past, causing some to remain in the past (at least in mind).
Christians are to look forward. Jesus said in Luke 9:62 in a response about following Him, "No man, having put his hand to the plough, and looking back, is fit for the kingdom of God." One day a father and a son were in a field in the winter just after a fresh snowfall. The father thought it would be a great time to teach a spiritual lesson to his son. The father challenged his son as to who could make the straightest path to the other side of the field. The boy took the challenge and being separated by about twenty yards, each began to walk towards the other side. When they both reached the other side, the father came to see how his son did. The boy said, "I thought I was going straight, but I really was all over the place!" They both went to the father's path and the son soon exclaimed, "Wow dad, your path is really straight, how did you do that?" The father said, "I fixed my eyes on this fence post and didn't take my eyes off it, I just kept on walking towards it." Then the father said, "This is how we are to walk with the Lord, fixing our eyes on Him, not taking them off Him and just keep walking."
Looking to Jesus
The apostle Paul serves the Christian as a fine example of looking to Jesus. To the Philippians Paul said, "Brethren, I count not myself to have apprehended: but this one thing I do, forgetting those things which are behind, and reaching forth unto those things which are before, I press toward the mark for the prize of the high calling of God in Christ Jesus"(Philippians 3:13-14). To the Colossians Christians he said, "If ye then be risen with Christ, seek those things which are above, where Christ sitteth on the right hand of God. Set your affection on things above, not on things on the earth." One cannot read the words of Paul without understanding where his focus was; it was on Jesus.
Another good example for us to consider is Peter. A little more like most of us, Peter is one with whom we can relate perhaps better than with most other of God's servants. As Jesus came to Peter and those with him in the middle of the sea during a terrific storm, Peter doubted that it was Jesus. Even though Jesus had said it was Him, Peter was unsure and needed more proof. "Lord, if it be thou, bid me come unto thee on the water. And he said, Come. And when Peter was come down out of the ship, he walked on the water, to go to Jesus. But when he saw the wind boisterous, he was afraid; and beginning to sink, he cried, saying, Lord, save me" (Matthew 14:28-30). Everything was fine until Peter took his eyes off of Jesus. When our focus is taken off of Jesus and on to the things around us, we too begin to sink and soon (if we are mindful) cry to God for help. By keeping our focus on Jesus, we will not only be able to walk straighter, but we will also be able to continue walking toward Him.
Looking for the Victory
To a congregation that was surrounded by sin and corruption, Paul did his very best to keep the Corinthians focused on the prize. "Know ye not that they which run in a race run all, but one receiveth the prize? So run, that ye may obtain. And every man that striveth for the mastery is temperate in all things. Now they do it to obtain a corruptible crown; but we an incorruptible"(1 Corinthians 9:24-25). Paul put a spiritual spin on a physical activity. In a physical race, all participants run with the hope of achieving a physical prize, while Christians who run the spiritual race seek an incorruptible prize reserved in heaven (1 Peter 1:4). Paul, then, used himself as an example saying, "I therefore so run, not as uncertainly; so fight I, not as one that beateth the air: But I keep under my body, and bring it into subjection: lest that by any means, when I have preached to others, I myself should be a castaway" (1 Corinthians 9:26-27).
 May we run with patience and keep our focus on Jesus so that we may have the same appreciation and confidence Paul had, able to say, "Thanks be to God, which giveth us the victory through our Lord Jesus Christ. Therefore, my beloved brethren, be ye stedfast, unmoveable, always abounding in the work of the Lord, forasmuch as ye know that your labour is not in vain in the Lord" (1 Corinthians 15:57-58).

---
Move On
Chad Ezelle
Is there any bitterness in your heart that you should do away with? Are there things you regret about your life? Made any bad decisions that you're not happy about? Absolutely! We all have. Yet, if we keep letting those things bring us down, we're not only wasting our time, we're violating God's Word.
Forgiveness is a difficult thing sometimes. It is especially difficult when it's ourselves that we need to forgive. We're frail and imperfect. Most of us are quick to anger, quick to blame, slow to forgive and even slower to forget. However, God's command was that His people be a forgiving people. We've been forgiven, so why not extend that blessing to others?
Is there one person against whom you hold some kind of bitterness or unforgiveness? Or are you bitter toward yourself for some mistake you've made? Either way, it's time to forgive and move on. Hatred, regret and bitterness are not a part of God's plan for anyone's life. Forgiveness is.
It's time to move on, isn't it? Find some time today to read Ephesians 4, especially verses 31-32. Think about it and live it.

Click Here for a FREE monthly reminder when each new issue
of Gospel Gazette Online has been published to the Internet.
Click Here to send the URL for this page to a friend
Click Here to send your comments about this page to Gospel Gazette Online