---
Jesus Is Not Ashamed of Believers
Jerry Bates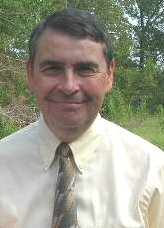 We find in Hebrews 2:11 an interesting and assuring statement: "For both He who sanctifies and those who are being sanctified are all of one, for which reason He is not ashamed to call them brethren." At first glance this might not seem too extraordinary. After all, we are part of God's family; therefore, why shouldn't Christ call us brethren? However, that is exactly what should be so amazing to us. The Book of Hebrews has much to say about the divinity of Jesus. In the very beginning of the Book, the author wrote that God "has in these last days spoken to us by His Son, whom He has appointed heir of all things, through whom also he made the world, who being the brightness of His glory and the express image of his person…" (1:2-3).
Notice that it is said that Jesus made the world. Jesus was there at the beginning! Jesus has all the power and the majesty of God the Father. Jesus is the brightness of God's glory. This is not a reflected glory, like the moon reflects the light from the sun, but the brightness comes from the deity that is essentially His. Jesus is also the express image of God. This is the only time this phrase occurs in the Bible, and it means that Jesus is the exact representation of God. He is not similar to God; He is exactly like God!
Now think about who we are. We are sinful creatures who fall far short of what God expects of His people. We might think that someone as exalted and pure as Jesus would be ashamed of being associated with lowly man. Normally, we are proud of those who achieve something extraordinary or who live exemplary lives. However, they are exemplary by man's standard, which is not really all that high. However, when Jesus becomes proud of us, He is judging by God's standard. How can that be? How can He be proud of us, when we have achieved nothing worthy of such respect? It is because both we and Jesus are all of one. What this means is difficult to determine. Most believe it either means Jesus became flesh and blood like us, or that we are all children of God. Both would be true. The important thing is that through the suffering of Jesus we become children of God (2:14), and therefore, Jesus is not ashamed of us. The One who made the world is proud of me as His believer, not because of what I have achieved, but merely because in faith, I have made a commitment to follow His Word (Hebrews 5:9).
Indeed, this should amaze us when we think about it. The exalted Jesus is not ashamed to be associated with a lowly human as myself! Truly astounding!

---
The Bible Is Superior Because
of Its Saving Messages
Adam Blaney
All human beings sin against the Father in heaven (Romans 3:23). The prophet Isaiah informs us that sin separates us from the Father (Isaiah 59:1-2). How is it that man, being separated from his God, may find his way back into that relationship? Job spoke in despair, "Nor is there any mediator between us, Who may lay his hand on us both" (Job 9:33 NKJV). Before the foundations of the world, God ordained a plan to redeem man. His plan was to be executed and fulfilled by His Son, Jesus Christ.
The Bible is literally the only source from which we can glean from the life and teachings of Jesus. If we were to take the Bible away, we would be left with what William Barclay called "fugitive memories and subjective opinions." The teachings of Jesus were unprecedented in His day, and all of the moral enlightenments and profound statements of the truths of life serve as a foundational basis for modern morals and ethics as well as the literary classics. "For we did not follow cunningly devised fables when we made known to you the power and coming of our Lord Jesus Christ, but were eyewitnesses of His majesty" (2 Peter 1:16-17).
Were it not for the sacred text, we would be void of the wonderful message of Jesus Christ. Without knowledge of His death, burial and resurrection, there would be no Gospel by which we may be saved from sin and death (Romans 1:16); there would be no Mediator by which we may boldly enter into the very throne room of heaven (1 Timothy 2:5; Hebrews 4:14-16); there would be no abundant life that we may live on earth (John 10:10); and there would be no resurrection to life eternal, leaving us as Paul describes, "of all men most pitiable" (1 Corinthians 15:19).
Truly the Bible is a magnificent piece of work that provides us a message which otherwise could not be known. What other book makes and substantiates the claim that it reveals the very thoughts and intents of the Almighty Creator of all things, enthralls the intellect of educated scholars, and yet is so simple that children are captivated by its fascinating narratives? The Bible stands alone as the most beautiful and influential book in history, the standard of morality for all mankind and the only book by which man may attain the divine message of salvation. As the psalmist has rightly said, "Your Word is a lamp to my feet and a light to my path" (Psalm 119:105).

Click Here for a FREE monthly reminder when each new issue
of Gospel Gazette Online has been published to the Internet.
Click Here to send the URL for this page to a friend
Click Here to send your comments about this page to Gospel Gazette Online