---
There Is No Place Like Home!
Mark N. Posey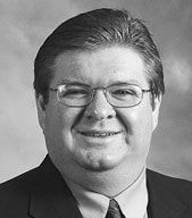 The parent/child relationship is very special (cf. Psalm 127:3-5). This relationship is so special that God used it to describe His relationship to the Church (Ephesians 5, 6). However, it seems no matter where we look in modern society, we see antagonism, division and rebellion against the home and the parent/child relationship. We need to improve our families, and in doing so, we will improve the church. What is the answer? We must submit to the Lordship of Christ. We must "gather together in one all things in Christ"(Ephesians 1:10). The parent/child relationship must be studied with four words in mind (cf. Ephesians 6:1-3; Philippians 2:22; Ephesians 6:4): obey, honor, serve and nurture.
First, Paul set forth what is called a natural law. Ephesians 6:1 reads, "Children, obey your parents in the Lord: for this is right." Children should obey their parents for it is the "right" thing to do! The Greek word translated "obey" comes from one word, meaning, "under" and another word meaning, "to listen." Thus, it literally means, "to listen under." However, a parent must be worthy of obedience and listening (i.e., "in the Lord"). Children are to obey their parents in those things that are consistent with Christ and His Word.
Second, Paul made use of a divine law. Ephesians 6:2-3 says, "Honor thy father and mother, which is the first commandment with promise; that it may be well with thee, and thou mayest live long on the earth." Paul refers to the 5th Commandment in Exodus 20:12. Commandment #5 was the first in the list that had a promise attached, stressing the idea that God blesses obedient children with a much better life than disobedient children. To honor parents involves loving, regarding them highly and showing respect. What it means to honor our fathers and mothers may change as we grow into adulthood, but the principle always endures. The adult child does not owe the parent obedience, but he does owe the parent honor!
Third, Paul set forth a practical law. Philippians 2:22 records, "But you know his proven character, that as a son with his father he served with me in the gospel." Paul identified Timothy as a son serving with his father to spread the Gospel message to the lost. The Greeks had five words for love. One of the words was storge – love that exists between parents and children. This kind of love is the binding agent by which families stick and stay together no matter how tough times become.
Fourth, Paul set forth a reasonable law. Ephesians 6:4 commands, "And, ye fathers, provoke not your children to wrath: but bring them up in the nurture and admonition of the Lord." Paul declared that the father has several responsibilities concerning his children. For example, fathers must not provoke their children to wrath (Colossians 3:21); fathers must discipline their children (Hebrews 12:5-6; Proverbs 13:24), and fathers must demonstrate love when disciplining children, lest they do it anger and take the chance of injuring the body or spirit of the child.
Improving our homes requires a plan. When improving our individual spiritual lives, we turn to God because He has a home improvement plan. Thank God for passages like Ephesians 6:1-4 and Philippians 2:22.

---
The Price of Motherhood
Robert Johnson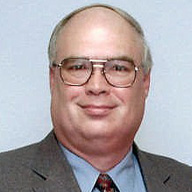 "Motherhood is priced of God, at price no man may dare
to lessen or misunderstand" (Helen Fiske Hunt Jackson).
God has indeed given an inestimable value to mothers, which all too often has been reduced by humanity, through a vision colored by sin and worldliness. We are deceived and denied so many blessings when we buy in to such a philosophy. As Solomon expressed in Proverbs, in praise of the worthy woman, "Her children rise up and bless her; Her husband also, and he praises her, saying: 'Many daughters have done nobly, But you excel them all'" (Proverbs 31:28-29 NASB). While the world may denigrate the concept of motherhood, there is another perspective to be considered.
What is it that gives motherhood its noble calling, its priceless value, its importance to our world? The blessings mothers bring to our lives are not fully released until they are activated by the power of God, when the spiritual is understood and practiced by mothers. This is the element so missing in many mothers today. None of us are complete without God, none of us are able to be what we should be, what we can be, without God at work in our lives. So it is for those who would fulfill the work of being a mother.
Those women in Scripture who are commended as examples to us of what being a mother is all about are united in putting God first in their lives and living by His will for them. How else can they instill godly virtues in the lives of their children? How else will they have the wisdom needed to offer counsel and direction to them, to comfort them, to encourage them in what is best? How else can they offer their children what is of greatest value in influencing their lives, that which is eternal?
We are reminded of Hannah, who prayed to have a child and dedicated him to God (1 Samuel 1:11). We need mothers today willing to dedicate their children to God, to understand His will and conform their lifestyles to it. We think of both Lois and Eunice, Timothy's grandmother and mother (2 Timothy 1:5) and the pattern they instilled in him so he could be effective in living and serving Christ. We are grateful to Mary, mother of the Lord, for having a submissive spirit to God, who said, "I am the Lord's slave. May it be done to me according to your word" (Luke 1:38 HCSB).
What a powerful thing it is, then, when mothers surrender their hearts to the Lord, that from their hearts they may offer themselves in bringing up their children in the will of God. It provides the best for today, but hope for eternity. Parenting apart from God's perspective is shortsighted and temporal at best; parenting based in God's will can last forever. "Charm is deceptive and beauty is fleeting, but a woman who fears the LORD will be praised" (Proverbs 31:30).
We thank God for those mothers who so live and love, whether in our past or in our present. They are a great blessing to their families and to our world, and will be blessed by God in return. Our honor of them is seen, not just in flowers, or meals, or cards, or gifts, but also in how we live. "My son, observe the commandment of your father And do not forsake the teaching of your mother; Bind them continually on your heart; Tie them around your neck… For the commandment is a lamp and the teaching is light; And reproofs for discipline are the way of life" (Proverbs 6:20-21, 23).

Click Here for a FREE monthly reminder when each new issue
of Gospel Gazette Online has been published to the Internet.
Click Here to send the URL for this page to a friend
Click Here to send your comments about this page to Gospel Gazette Online