---

What Can We Do?
Rodney Nulph, Associate Editor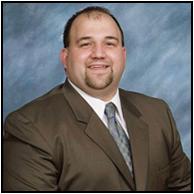 After the alarming bold declaration from our current President regarding his acceptance of the sin of homosexuality and same sex marriage, this author asked himself the question, "What can we do?" It seems that each dawn brings a new acceptance and tolerance for the deplorable sins that plague our nation. Christians often feel like the new minority and often appear to have their hands tied in such matters. However, nothing could be farther from the truth. The good Book affirms that "God hath not given us the spirit of fear; but of power, and of love, and of a sound mind" (2 Timothy 1:7). May I encouragingly suggest some things that we, as God's children, must do?
Firstly, we must plead to our Father. When David was captured by the Philistines in Gath, he pined, "When I cry unto thee, then shall mine enemies turn back: this I know; for God is for me" (Psalm 56:9). In one real sense, we are captured by the enemies of sin! When David's heart was overwhelmed with problems and struggles, he cried unto God (Psalm 61:2). Brethren, we must recognize the state of our nation and the sins that so many are currently embracing. It is past time for our knees to be callused and our mouths to be dry as we plead to our Father to heal our nation and turn this country back to Him.
Secondly, we must perform our faith. James affirmed that for one to claim faith with the mouth and yet fail to carry it out in his daily life, his faith is dead (James 2:24-26). What can we do to "prove" our faith and our disdain for the sins that are currently bringing our country down? I am currently attempting to place three books in each of our county libraries. However, as I write this article, opposition is ever present. The three titles are: "Does God Love Michael's Two Daddies?" (To combat homosexuality and same-sex marriage); "Dinosaurs Unleashed" (To combat evolution); and "Why I am a Member of the church of Christ" (to combat denominationalism). Please pray for this endeavor, as the opposition will no doubt become stronger. We also can busy ourselves by leaving biblical tracts (especially on the sin of homosexuality) in doctor's offices, hospitals and other public places. Let's perform what we really believe!
Thirdly, we must persist to the finish. No matter how seemingly widespread the sins of our nation appear to be, we as God's people must endure and persist. We cannot allow these matters to depress us, or dampen our joy (Philippians 4:4). We can still rejoice, knowing that God will even everything out in a future judgment. We must echo the apostle Paul's words, "For me to live is Christ…" (Philippians 1:21). We are here upon this earth for the purpose of glorifying God! We can never allow our circumstances to steal our joy (James 1:2; 1 Peter 1:6-7).
While it is true that we are living in sinful times, we are still expected to be the light of the world and salt of the earth (Matthew 5:13-16). Brethren, if we ever needed light and salt, the time is surely now. Let's each daily plead to our Father, boldly perform our faith and diligently persist to the finish. "Heaven will surely be worth it all"!

---
Bob Winton
"So when they had dined, Jesus saith to Simon Peter, Simon, son of Jonas, lovest thou me more than these? He saith unto him, Yea, Lord; thou knowest that I love thee. He saith unto him, Feed my lambs" (John 21:15). This is a good question for us to ask ourselves.
Do we love the Lord more than we love our relatives? If we do, we will not let them hinder us from obeying the Lord or worshipping Him. The Lord taught, "Whosoever therefore shall confess me before men, him will I confess also before my Father which is in heaven" (Matthew 10:32).
Do we love the Lord more than we love our money? If so, we will cheerfully and liberally support the Lord's work. "But this I say, He which soweth sparingly shall reap also sparingly; and he which soweth bountifully shall reap also bountifully. Every man according as he purposeth in his heart, so let him give; not grudgingly, or of necessity: for God loveth a cheerful giver" (2 Corinthians 9:6-7).
Do we love the Lord more than we love entertainment and pleasure? Indulging in pleasure at the expense of Christian living and serving God is sinful for these things have taken over God's rightful place (cf. Luke 12:15-21). Sinful pleasure is always wrong. "But she that liveth in pleasure is dead while she liveth" (1 Timothy 5:6). "Ye have lived in pleasure on the earth, and been wanton; ye have nourished your hearts, as in a day of slaughter" (James 5:5).
Do we love the Lord more than the praise of men? If so, we will be willing to obey God even if it means we must incur the rejection of men. Some Jewish leaders believed on Christ but would not confess him because they loved the praise of men more than the praise of God (John 12:42-43).
The Lord must be the supreme object of our affection. We must be able to sing with meaning, "O How I Love Jesus!"

Click Here for a FREE monthly reminder when each new issue
of Gospel Gazette Online has been published to the Internet.
Click Here to send the URL for this page to a friend
Click Here to send your comments about this page to Gospel Gazette Online