---
Who Should Not Be Baptized?
Raymond Elliott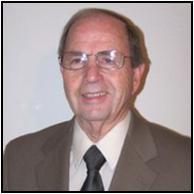 This not the usual question one asks relative to such an important matter. Often the question is raised, "Who should be baptized?" However we can, by dealing with the question, "Who Should Not Be Baptized?" give answer as to who should be baptized.
First of all, infants should not be baptized. Children, while being born in a world of sin and being subject to sin are not born sinners. There is a difference. Sin is not something one inherits, but rather it is something one does: "For sin is the transgression of the law" (1 John 3:4). While a child inherits the consequence of Adam's sin, he is not born totally depraved per the teaching of John Calvin. The prophet Ezekiel explained it this way: "The soul that sinneth, it shall die: the son shall not bear the iniquity of the father…" (Ezekiel 18:20).
Second, young children who are not mature enough mentally to grasp the teaching relative to Jesus, His coming, His purpose for dying, His Sonship and an awareness of right and wrong in their lives should not be baptized. The age of 'accountability' varies with individual children. There must be the acceptance of God's grace in this matter. God does not impute sin to those children who are in the years of innocence. This is the time for parents to teach and train their sons and daughters in the way of the Lord (Proverbs 22:6; Ephesians 6:4; 2 Timothy 3:14-15). Brethren should be careful about moving children emotionally concerning baptism when they are not yet old enough.
Third, the individual who does not believe in Christ should not be baptized. It would be foolish to immerse an unbeliever. Jesus taught that for an alien sinner to be saved, he must "believe and be baptized" (Mark 16:16). The person who does not believe is judged already (John 3:18). We can see why Paul did not instruct the Philippian jailor to be baptized when he asked, "Sirs, what must I do to be saved?" It was needful that the jailor first learn of Jesus through the Word (Acts 16:30-32). Faith in Christ was produced in his heart by the preaching of the inspired Word of God (Romans 10:17; Acts 16:34).
Fourth, the person who is impenitent should not be baptized. One could be immersed a thousand times, but if there is not true repentance in his heart, such would not avail him anything. There has to be a radical change in the desire and will of the heart before one can be saved (Acts 17:30; 2 Peter 3:9). Man may not know absolutely the intent of another's heart, but God does. Peter commanded the people on Pentecost to "Repent ye, and be baptized…unto the remission of sins" (Acts 2:38). True repentance will lead to a reformed manner of life (Matthew 3:8).
Fifth, no one should be baptized who refuses to confess the name of Jesus. This confession is the outgrowth of one's faith. What one believes in his heart he confesses with his mouth (Romans 10:9-10). No wonder the nobleman from Ethiopia exclaimed, "I believe that Jesus Christ is the Son of God" (Acts 8:37). There have been cases wherein people knew of the divinity of Jesus but refused to confess it (John 12:42-43). Such people are not suitable candidates for scriptural baptism. Even Jesus will deny such moral cowards before His Father in heaven (Matthew 10:33).
Well, you may ask, "Who should be baptized?" Those individuals who are mature enough to understand the facts and commands of the gospel; those who are believers in the Sonship of Christ, who are willing to repent of all sins and who will confess their faith in Jesus Christ. These are the fit subjects for scriptural baptism. If you are in this category, "Why tarriest thou? Arise, and be baptized, and wash away thy sins, calling on the name of the Lord" (Acts 22:16).

---
For the Lord Shall Be Thy Confidence,
and Shall Keep Thy Foot from Being Taken
Fred C. Nowell Jr.
As I worked from my home office, something outside caught the corner of my eye. I grabbed my glasses to get a better look and saw a beautiful red fox crossing my front yard. As I watched it travel, I noticed that there was something terribly wrong. I could see that its right front leg had been very badly hurt. So much so, that the bottom half was just dangling, and I noticed a long white bone protruding from the top part of its leg. I do not know what caused this terrible loss, but I do know that it affected the fox's mobility. As I continued to keep an eye on the fox as it found rest in my back yard, it would drink from the brook and just wade in the cool water for a while, and then lie down on the grassy bank, licking his wounds for a while. Then, it took a nap. About an hour later, it had continued on its journey, limping as it traveled, leg still hanging and no doubt in great pain.
The title of this article speaks of the strength and confidence one will have when he walks or lives as God directs. The whole idea of a foot "being taken" is the very real probability of being led astray or off course from the safety of God's way to the dangers of the devil's way (the way of the world). Just a few verses prior to our title verse, the Proverb writer said: "The LORD by wisdom hath founded the earth; by understanding hath he established the heavens. By his knowledge the depths are broken up, and the clouds drop down the dew. My son, let not them depart from thine eyes: keep sound wisdom and discretion: So shall they be life unto thy soul, and grace to thy neck. Then shalt thou walk in thy way safely, and thy foot shall not stumble" (Proverbs 3:19-21). Sound wisdom and discretion can only be gained through God's holy Word.
Consider the following wise passages:
Jeremiah 10:23 - "O LORD, I know that the way of man is not in himself: it is not in man that walketh to direct his steps."
Proverbs 14:12 - "There is a way which seemeth right unto a man, but the end thereof are the ways of death."
Psalm 37:23-24 - "The steps of a good man are ordered by the LORD: and he delighteth in his way. Though he fall, he shall not be utterly cast down: for the LORD upholdeth him with his hand."
Left to ourselves, we are as vulnerable as a fox walking (or wandering) about, believing to be sly and untouchable, only to realize a tragedy that causes us to limp and stager through life! God desires to direct our steps, but His love for us causes Him to allow us to make the decision to walk in the way of safety or hobble through life our own way. I am not sure what became of the red fox that crossed my yard. I know that the injury it had could not be fixed. The fox would have to learn how to walk, run and survive with only three legs.
Let God direct your steps. Light your pathway by His Word (Psalm 119:105). Allow God to be your confidence, and "keep thy foot from being taken."

Click Here for a FREE monthly reminder when each new issue
of Gospel Gazette Online has been published to the Internet.
Click Here to send the URL for this page to a friend
Click Here to send your comments about this page to Gospel Gazette Online