---
Road Kill
Dean Kelly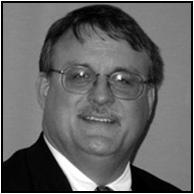 I read a story on Foxnews.com about a military course that was cancelled on the basis that it violated the separation of church and state. (Excuse my technical language, but that is baloney!) I am not going to comment more on that case; you can read about it at the link below. However, I did like the following quote from Commander Daniel McKay, a retired U.S. Navy Chaplain:
"History will prove that if you stay true to God's wisdom, it will serve us well and it has served us well." McKay said it's possible that parts of the military are trying to play "all sides of the fence – trying to take a middle-of-the-road approach." That, he said, is a mistake. "If you stay in the middle of the road, you become road kill," McKay said, urging the military to stay true to what the Founders established. Read more at https://www.foxnews.com/politics/2011/08/03/air-forces-suspends-christian-themed- ethics-training-program-over-bible/#ixzz1U4YFkSf1.
We have all seen it. The poor animal, a possum, a deer, a squirrel, or maybe a dog or cat, is stuck in the middle of the road with traffic coming and just does not know what to do. Way too often they make exactly the wrong move and are struck by a vehicle. I hate it when I hit an animal, no matter what kind (except maybe a snake, I have a very strong prejudice against snakes). Yet, sometimes it is unavoidable, and then a living creature becomes, for lack of a better term, road kill.
Staying in the middle of the road is not a good goal. It is a dangerous and often fatal decision. It amazes me how often it has become the standard in today's pluralistic society, and even in religion. Joshua, with his "as for me and my house" speech; the apostles with their stand, "We must obey God rather than man," and "there is no other name under heaven, given among men by which we must be saved," etc. would be frowned upon greatly today. We are encouraged and rewarded for sitting on the fence. The only thing we are permitted to stand against is taking any kind of stand.
Seems to me that this is exactly what Jesus is talking about through the inspired writer John, when He speaks of the church at Laodicea (Revelation 3:15-16). "I know your works, that you are neither cold nor hot. I could wish you were cold or hot. So then, because you are lukewarm, and neither cold nor hot, I will vomit you out of My mouth." God opposed the false teaching and false living of several of the churches of Asia to whom He had John write, but this church, the Laodicean church, was the one that He said made Him sick. It sat on the fence. It was not really for or against anything. It was just there.
I am not a "the-sky-is-falling" kind of person. However, I will tell you that there is a concerted effort to remove anything religious from the public arena. As that becomes more successful, it will begin to bleed into removing it from our own private lives. There are groups that are out there with that one goal in mind: the Military Religious Freedom Foundation, (the group mentioned in the article cited) is an example. Freedom From Religion Foundation is another. The claim to simply want to separate church and state is shown time and again to be false. Groups like this will only be happy when religion is destroyed in our society. The following quote from www.atheists.org is an example of the attitude of these groups: "American Atheists is not afraid to point out that which is true: religion is ridiculous. Mythology and religion are synonymous, and none is better than another. Religion is malicious, malevolent, and unworthy of respect."
We have to stand for the truth about God and of God. We cannot back down and compromise. We have to get out of the middle of the road. No, that does not mean be hateful. No, that does not mean to go out looking for a fight. It does not mean having a haughty, condescending attitude. But it does involve standing uncompromisingly in the face of fierce opposition. It does involve realizing that we have a truth that must be told, a message that must be delivered and a stand that must be taken. We cannot hide in fear and stand in the middle of the road.
To paraphrase, Cmdr. McKay said, 'If we stand in the middle of the road, as far as religious faith and doctrine, we will become road kill in the wake of political correctness and militant atheism. We will lose our rights to practice religion in our country without interference.' We might anyway, but we cannot stand idly by and take it without a fight.

---
Royce Pendergrass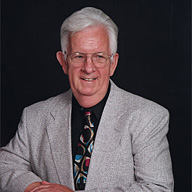 We have had some extreme weather events this summer and, not just here, but all across the country. In February, we had 7" of rain that did quite a bit of damage. The two-lane gravel road from our house to the highway was flooded so badly that we absolutely could not get out without a boat (thankfully we did not have to!). The later spring brought more heavy rain and flooding that has brought woe to area farmers. Then, there were all of the spring killer tornadoes that devastated some areas that are still trying to recover from them. Now, the extreme heat is plaguing us. The temperature on our back porch (in the shade) was 114 on Wednesday this week. Never in my lifetime have I seen a temperature that high.
My wife and I made a trip this week, and as we traveled, we were talking about all the trees that were dying after having been struck by lightning. She made the remark that the lightning had gone straight to the roots (the life of the trees) and had killed them. Even though sometimes trees die in stages because of wind, disease, etc., that is not the case when lightning strikes head-on. Occasionally, a tree will get struck only slightly and may live, but when the lightning goes to the roots, the tree will not survive.
This made me think about how much this is like sin. When Satan strikes, he goes straight for the vital spiritual organ – the soul! Like the tree that cannot move and escape the lightning, we are easy prey for Satan. However, we can avoid him if we choose to do so. The writer of Hebrews told the brethren to "lay aside ever weight and the sin that does so easily beset us" (12:1). Satan does not have to work hard to get people to sin – it is easy. People are always curious about the forbidden. James said it this way; "Every man is tempted when he is drawn away by his own lust and enticed and, when lust has conceived, it brings forth sin and when sin is finished, it brings forth death" (James 1:14-15). Satan wants your soul! He wants your soul so he can have you for eternity, and he knows that, as he gets you to sin, he owns your soul for "the soul that sins shall die" (Ezekiel 18:4).
Like a bolt of lightning that strikes a tree and destroys it, sin has the propensity for destroying your soul for eternity. However, here is where the good comes in all of this; one does not have to die in his sins. Every one of us sins, but some choose to do something about that, knowing that, if the sin is not repented of and forgiven by God, he will spend eternity in hell. We have the promise that we can be forgiven of that sin that has the capability of destroying us forever!
In order to seek that forgiveness, we must recognize what sin is. Sin is a transgression of God's will, a violation of His commandments. The Psalmist said, "You that love the Lord hate evil; He preserves the souls of His saints" (Psalm 97:10). He loves and will preserve those who "keep My commandments" (John 14:15). We should be thankful for and love the Bible, which is God's Word that tells us all that we have to know about keeping His commandments and gaining His favour for eternity. He did not leave us on our own without help.
"Study to show yourself approved to God, a workman who doesn't need to be ashamed, rightly dividing the word of truth" (2 Timothy 2:15). We can study the Bible to know what God wants, and we can make every effort to be pleasing to Him. Paul spoke to Timothy about those who were enemies of God: "Lovers of pleasures more than lovers of God; having a form of godliness but denying its power; ever learning and never able to come to the knowledge of the truth" (2 Timothy 3:4ff). He was talking about those intelligent people who worked at learning, but they were not studying to learn the right things. We must study to know the will of God.
Do not let Satan strike your heart like lightning and steal away a blissful eternity with God. "The thief comes to steal, kill and destroy" (John 10:10). Satan is that thief, and to escape him, we must "believe that God is and that He rewards those who diligently seek Him" (Hebrews 11:6). We must be diligent, and that means we must work at pleasing God, but it will all be well worth our effort!

Click Here for a FREE monthly reminder when each new issue
of Gospel Gazette Online has been published to the Internet.
Click Here to send the URL for this page to a friend
Click Here to send your comments about this page to Gospel Gazette Online