---
Destroyed for the Lack of Knowledge
Mark T. Tonkery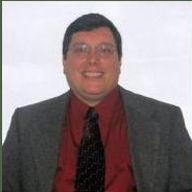 The new U.S. Religious Knowledge Survey, released the other day by the Pew Forum on Religion & Public Life, finds that although 86 percent of us believe in God or a higher power, we do not know our own traditions or those of neighbors across the street or across the globe. Among 3,412 adults surveyed, only 2 percent correctly answered at least 29 of 32 questions on the Bible, major religious figures, beliefs and practices. The average score was 16 correct (50 percent).
The statistic that concerned me the most were that Basic Bible eludes us. Just 55 percent of all respondents knew the Golden Rule is not one of the Ten Commandments; 45 percent could name all four Gospels (Matthew, Mark, Luke and John). The Second most concerning issue that was revealed was that the top scoring groups were atheists/agnostics, Jews and Mormons. These tiny groups, adding up to less than 7 percent of Americans scored particularly well on world religion and U.S. Constitutional questions. It is unclear why, although highly educated people overall did best on the quiz, say researchers. (You can read the full results of this survey at the following webpage: https://www.jconline.com/article/20100928/NEWS09/100928007/1001/NEWS)
This recent survey seems to verify another survey that was conducted several years ago by a Gallup Poll. This Gallup Poll reported the considerable ignorance among U.S. teens about the Bible. Fewer than half the 1,002 youths polled knew that Jesus turned water into wine at the Cana wedding, and nearly two-thirds could not identify a quote from Jesus' Sermon on the Mount or the relation of the road to Damascus to the apostle Paul's conversion. About one-in-ten thought Moses was one of Jesus' 12 apostles.
There is a great ignorance of God's Word today. What happens when God's people become ignorant of the Word of the Lord? The Bible tells us in Hosea 4:6, "My people are destroyed for lack of knowledge; because you have rejected knowledge, I reject you from being a priest to me. And since you have forgotten the law of your God, I also will forget your children." In the context of Hosea 4:1-5, the Hebrews were not faithful, they did not show kindness, they had no knowledge of God in the land, there was swearing, deception, stealing and adultery, murder and revenge murders. Their sins even had an impact on creation; the land animals and the fish disappeared. Even the religious leaders were evil.
Do these sins sound familiar? It sounds like we are reading a page from today's newspaper. Many wonder why we have all these problems in our society today. People can blame these social ills on lack of education, the government, some political party, lack of jobs, lack of money, bad genetics or something else, but it boils down to one thing, and that is a lack of knowledge and obeying the Word of God.
Paul reminded Timothy in 2 Timothy 2:15, "Study to shew thyself approved unto God, a workman that needeth not to be ashamed, rightly dividing the word of truth." Peter encouraged in 2 Peter 3:18, "But grow in the grace and knowledge of our Lord and Savior Jesus Christ. To him be the glory both now and to the day of eternity. Amen."
The only way to turn our families, communities and nations around is turning back to God and His Word. Do not be destroyed for a lack of knowledge; study God's Word daily, and assemble each first day of the week with the saints so that you can come to have a better knowledge of the Lord's way for your life. Visit a church of Christ in your community.

---
Influence
Bob Howton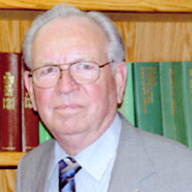 The Gospel of John is quite expository in its unfolding. "In the beginning was the Word, and the Word was with God, and the Word was God. The same was in the beginning with God. All things were made by Him; and without Him was not anything made that was made" (John 1:1-3). What does all of this mean? Quite simply, it says that God the Son was in the beginning with God the Father, when everything was made. The Genesis record bears this out in indisputable terms! "And God said, Let us make man in our image, after our likeness…" (Genesis 1:26).
God looked at what had been made, "And God saw everything that He had made, and behold, it was very good" (Genesis 1:31). The question readily arises, "How did such a grand scheme go so badly that God took action to punish it?" God had given the man and woman explicit instructions to not eat of the fruit of the tree the midst of the garden! The Devil beguiled (lured, enticed) Eve, and straightway she gave of the fruit to Adam, and they both ate of it. They both disobeyed God! They, and all of mankind after them, were destined to suffer the consequences of their disobedience (Genesis 3:12-24). From that time forward, the Earth was filled, more and more, with murder, mayhem and madness, to the end that Genesis 6:5 says, "And God saw that the wickedness of man was great in the Earth, and that every imagination of the thoughts of his heart was only evil continually." The flood which God sent, destroyed human life (except eight souls) and purified the Earth (Genesis 6:17).
The advent of the Law of Moses defined God's will for mankind, and affixed penalties for disobedience to God in every aspect of man's life, but it offered no forgiveness of sins. Christ fulfilled this Law, and provided forgiveness of sins through obedience in baptism. This is our perfect law of liberty (James 1:25). How do we acquire this freedom from our past sins? Observe God's plan!
(1) One must hear the Gospel, "for faith cometh by hearing the Word of God" (Romans 10:17).
(2) One must believe the Gospel, "for without faith it is impossible to please Him" (Hebrews 11:6).
(3) One must repent of sins, "for God commands all men everywhere to repent" (Acts 17:30).
(4) One must confess Christ, "for every tongue should confess Christ as Lord" (Philippians 2:1).
(5) One must be baptized "for He that believeth and is baptized shall be saved" (Mark 16:16).
(6) Having obeyed these commandments, the Christian must live faithfully until death to receive a crown of life (Revelation 2:10).
Being faithful to do these things, one will thereby fulfill another commandment of Eternal God. "Let no man despise thy youth but be thou an example of the believers, in word, in conversation, in charity, in spirit, in faith, in purity" (1 Timothy 4:2).
Why should one be concerned about doing such things? Because, "none of us liveth to himself, and no man dieth, to himself" (Romans 14:7). Beside this, one should realize that one of man's simplest obligations is that he must "in all things show thyself a pattern of good works: in doctrine showing uncorruptness, gravity, sincerity, sound speech that cannot be condemned; that he that is of the contrary part may be ashamed, having no evil thing to say of you" (Titus 2:7-8).
One who lives faithfully, according to God's will, is setting himself up as a proper example, or pattern, and is thereby showing forth a Godly influence before mankind. "By this shall all men know that ye are My disciples, if ye have love one to another" (John 13:35). Loving God, loving one's fellowman and loving righteousness will ensure that one's influence is Godly and acceptable!

Click Here for a FREE monthly reminder when each new issue
of Gospel Gazette Online has been published to the Internet.
Click Here to send the URL for this page to a friend
Click Here to send your comments about this page to Gospel Gazette Online