---
Another Tree Has Fallen
Dean Kelly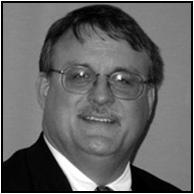 All around our house are pine trees. Many of them are very tall, and some look like they are sturdy. However, there are several that look like they are rotten. Either bugs have destroyed the life in them, or lightning has struck them. We are not sure which is the case with most of them. However, we know that they are dead.
As I write this, the rains spawned by a tropical storm are falling in our area. My wife called me a while ago and said, "Well, another tree has fallen." I asked where it had fallen, and she said right where our oldest son parks his car when he visits. As a matter of fact, if it had waited about 25 minutes, his car probably would have been there. I'm pretty sure that one day one of those trees is going to fall and land on the house, or on one of our vehicles. I think it is a matter of when – not if, but I digress. I just could not help but think of some applications from the fallen tree:
a. It is sad when a tree that was once strong and solid loses the life within its branches. However, that is not anywhere near as sad as when a good person, a tree planted by the waters (Psalms 1) dies from the inside out, and comes to a fall.
b. Just like some of those dead trees in our yard have been destroyed internally by bugs, so many who once were spiritually strong are destroyed internally when the "bugs" of doubt, worldliness, human philosophies, etc. invade them and eat away at their spiritual life until it is gone.
c. Some of the trees have suffered the blow of lightening that has eventually killed them, even though they are still standing. Sometimes "lightening" strikes us in our lives: pain, disappointment, the loss of one we love and untold other things. If we allow those blows to keep us from nourishment, and do not allow our wounds to be healed by the power of the Word of God, and by the comfort of our fellow Christians, we may be like those trees, apparently standing, but dead within.
d. We must stand firmly (Ephesians 6:10-17). We must have our roots so deeply in God and His Word, through His Son, that we are able to overcome all of the attacks that will attempt to overcome us, both from the outside and from the inside.
e. When one dies spiritually, the fall is not without consequences both for the individual, and for those around him or her. So far, in the last few months, we have had two trees fall in the yard. Neither has hit anything to destroy it. However, there is the loss of the tree. It can only be cut up and burned now. Someone has to go to that extra effort. Sadly, however, when there is spiritual death in a life, it almost never only affects the one that suffers it. Usually, there are many others who are hurt by it, or who may even be influenced by it, much like the pine beetles from one tree that dies spread to others and bring about their destruction, too.
May we truly be like the "tree planted by the water." May we drink deeply of the spiritual feast found in God's Word. May we be resistant to the "bugs" that would come in and destroy us. Further, may we look to God to overcome the "bolts of lightning" that will occasionally strike us in this life. One day, if we have stood firmly and strongly, we will leave this life, but we will leave behind a legacy of a life fully lived, and will never have been "the walking dead" –  spiritually speaking.

---
Mark N. Posey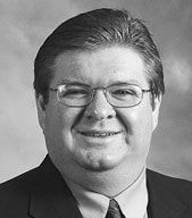 "The book of life" appears in the context of Revelation 20:11-15. Eschatology is the study of end times. It explores the biblical concept of judgment, Jesus' return, heaven and hell. One of the eschatological events at judgment will be the opening of the "book of life" (Revelation 20:12). No question is more important than, "Is your name in the book of life?" This question involves heaven and hell. If your name is written there, you are saved and headed for heaven. If your name is not, then hell awaits you. Today, you should know if your name is there. Consider the following.
The book of life is real. Right now in heaven there is a book of life. Both the Old Testament and the New Testament speak of it (OT – Exodus 32:32; Psalm 69:28; Malachi 3:16; NT – Philippians 4:3; Luke 10:20; Revelation 3:5; 13:8). The book of life is a registry. The idea is that rulers had a roll book of living citizens under their control. When a man died, his name was removed. The names in the book of life are living, active citizens and faithful members of the kingdom of God. The book of life lists the righteous. The book of life contains only the names of those who are righteous (Matthew 25:46). The names of the unrighteous will not be written there.
Whose name will not be found in the book life (Cf. Rev. 20:15)? The names of those who refuse to become New Testament Christians will not be written there (2 Thessalonians 1:7-9). Those who refuse to hear the Word (Acts 7:57), believe in Jesus (John 8:24), repent of their sins (Luke 13:3) and be baptized (Acts 24:25; 26:28) will not have their names entered in the book of life. Those who become New Testament Christians and quit practicing Christianity will not have their names therein (Hebrews 6:4-6). Christians who turn their back on God and remain in that condition until judgment, will not be granted repentance. However, there is hope. If they repent from their sins before the Judgment Day, God will forgive them (Revelation 3:5; 1 John 1:9).
How are names placed in the book of life? When one is "born again" (John 3:3, 5) his name is placed in the book of life (1 Peter 1:3-4). Jesus is the "author of salvation" unto all those who are obedient to His teachings (Hebrews 5:9; Mark 16:16). Notice the word, "written" (Luke 10:20, Revelation 21:27). The names "written" in the book of life are connected to the "added" concept in Acts 2:47.
Whose name will be in the book of life? Those that have overcome will have their names appear in there (Revelation 3:5; John 16:33). The names of workers in the kingdom will appear in the book of life (Philippians 4:3).  Those that worship not the evil one will have their names in the book of life (Revelation 13:8). The names of those redeemed by the blood of the Lamb will appear there (Revelation 21:27; 1 Peter 1:19).
Your name must be in the book of life to go to heaven! Can you say, "My name is in the book of life"? If you cannot, surely you know where you are headed! Consider these happy words: "and they that were ready went in with him to the marriage" (Matthew 25:10). However, these are sad words – some of the saddest words that could ever be uttered: "and the door was shut" (Matthew 25:10). If your name in not written in the book of life, I plead with you to obey Jesus. If your name is written in the book of life, I pray that you will live and conduct yourself in such a way that your name may never be blotted out.

Click Here for a FREE monthly reminder when each new issue
of Gospel Gazette Online has been published to the Internet.
Click Here to send the URL for this page to a friend
Click Here to send your comments about this page to Gospel Gazette Online