---
What Have They Seen in Your House?
Ernest S. Underwood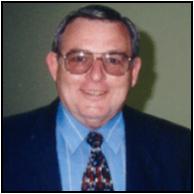 King Hezekiah had been sick, and an envoy from Babylon came under the pretense of checking on his health. In a moment of false pride, the king showed him all of his riches and treasures. Later, God's prophet Isaiah came to him and asked this stirring question: "What have they seen in your house?" What a question, one that can aptly be applied today in a different sense. What can be found in our houses? Can those things, whether objects or attitudes that God calls an abomination be found there? Can beer, whisky, illegal drugs be found there? What about pornographic material? Are there things there that will harm the children's minds and warp their attitudes towards things holy?
On the other side of the coin, do you and your family have an abundance of reading and study material to help you learn more about proper moral and ethical living? If there is a Bible in your house, is it well-worn by constant use, or is it just a place to store baby pictures and mementos? One last question: If Jesus were coming in Person to your house today, are there some things that you would be ashamed for Him to see?

---
What Does the Bible Say about Selfishness?
Adam B. Cozort

I once knew someone who often made the statement, "Sometimes you just have to be selfish." We live in a country that encourages and glorifies selfishness in every aspect of life. Often, people feel that they have an obligation to look out for themselves first and everyone else if they feel like it.
However, God has a very different view of selfishness. If we desire to be acceptable to him, we must instead be selfless. Jesus said, "If any man will come after me, let him deny himself, and take up his cross, and follow me" (Matthew 16:24). Paul admonished: "Let nothing be done through strife or vainglory; but in lowliness of mind let each esteem other better than themselves. Look not every man on his own things, but every man also on the things of others" (Philippians 2:3-4).
We need to be those who love our neighbors as much as we love ourselves (Matthew 22:39). That does not mean that we never take a thought or care for ourselves, but that we care about others just as much as we do ourselves.

Click Here for a FREE monthly reminder when each new issue
of Gospel Gazette Online has been published to the Internet.
Click Here to send the URL for this page to a friend
Click Here to send your comments about this page to Gospel Gazette Online