---
Some Lessons Learned from my Father
Dean Kelly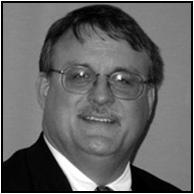 There are three events in my lifetime of schooling in which my father was involved, and three important lessons that I learned.
The first one occurred when I came home from school, so convinced that my teacher was absolutely wrong about a math problem. I was already one who had no problem arguing with a teacher if I thought she was wrong. I was in the second grade, maybe 7 years old at the time. I remember that we lived on Rhein-Main Air Force Base in Germany. I walked to school from the three story building that we lived in. I remember that there was the little shopping area, and that there was a breezeway that went right beside the base theatre and other stores. I loved to stop and look at the movie posters that hung on the walls outside the theatre.
On this day my dad was home; I cannot remember why he was home on this particular day, but he was. I came in complaining about the math concept. I had learned to add and subtract before I was in second grade, but now we were starting multiplication. My teacher said that 6 X 0 was zero. I couldn't fathom it. It just did not compute for me. My dad listened to my complaint without comment. Then he reached up and got a cup. He said, "Now, bring me the coffee pot." The coffee pot was empty. He said, "Now, count the number of times I pour." I counted, 1, 2, 3, 4, 5, 6. I thought he had lost his mind. Then he gave me the cup. He asked me how much coffee was in it. I said "None." He said, "6 times 0 coffee equals 0 coffee; 6 X 0 is still zero." That simple illustration made that math concept click in me. That simplicity has been a guide for me through the years. I am not interested in sounding smart or "well-educated." I am interested in trying to help those who hear me speak or read what I write understand what I am saying. Paul said that he did not speak with words of human wisdom (1 Corinthians 2:1-5, 13). When someone leaves after hearing me preach, and says, "You made that so that I could understand that," I feel that I have accomplished what I wanted to do. I learned that lesson from a simple illustration my father used.
The second event occurred that same year. We were on the playground after a winter storm. There were patches of ice all over the place. A friend of mine and I, like 2nd grade boys (or college boys) will do, were "skating" on a patch of the ice. The teacher in charge yelled at us to stop because we were going to hurt ourselves. I turned to my friend, and said, "Boy, she is in a bad mood today." Regrettably, I was right, and she heard me. In a Dependent's School back then, any discipline problems had long reaching effects. The teacher told the principal, who then had to report it to my Dad's commander, who then called him in to talk to him about it. When my father came to pick me up, I wondered what he would do. I expected him to explode at me. He didn't do that. I will never forget that he took me to a deli on base. He got me some chocolate donuts, and some chocolate milk. Then we sat down and he looked me straight in the eye, and said, "Do you understand why you are in trouble." I said, "Yes, because the teacher was in a bad mood!" He kept a straight face and said, "No, you are not in trouble because of the teacher's mood, you are in trouble because of what you did. You were disrespectful to the teacher. What she told you to do was for your own good. You are in trouble for what you did." He could have whipped me. He could have yelled at me. I probably would have forgotten that long ago. What he did was reason with me, and let me know that I was in the wrong. He taught me a valuable lesson, that I am responsible for my own actions, and that actions have consequences. That I have never forgotten. I believe that the failure to recognize this fact is one of the major problems in our society.
The final event that occurred that is stuck in my memory occurred in High School. It was during the only year that I played basketball. At that time, Alabama Christian High School (now ACA) had a Bible class made up of only basketball players. It met in what is now called Johnson Hall on the campus of Faulkner University. We came to class one day, and the teacher was not there. We waited for over twenty minutes, and he did not come. We decided to go to the gym, where the coach was. As we came in I told the coach that we were there and why. Apparently, just a few minutes after we left, the teacher came. He was very angry and took it to the principal. Those of us who had left were called in, and suspended for a day for going to the gym. I had never been suspended from school for any reason before. Again, I was not sure how my father would take this news. I called and told him what had happened. He came down to the school and spoke to the principle. He told him that if I had been trying to skip school, I would not have told the coach where I was. His concern was that this suspension would look bad on my transcript, and yet I had not really done anything worthy of suspension. The principal assured him it would not be on my permanent record. It struck me that my father had the faith in me to stand up to the administration on my behalf. I could not help but think of the fact that we have One who is willing to stand up for us against any problem or foe, as long as we serve Him faithfully. It also taught me the extreme importance of proving myself trustworthy. The same is true in our daily walk with Jesus. He needs to find us always trustworthy and always ready to serve Him.
As parents or grandparents we never know what we will do that will forever remain in the memories of our children or grandchildren. We are having an influence that is probably far greater than we ever realize. I wonder if my father remembered those events as the years went by before his death. I know I remember them vividly, and have drawn lessons and strength from them. I now wonder what kind of influence I have had on my family, and on others, and what they remember about me.
"Correct thy son, and he shall give thee rest; yea, he shall give delight unto thy soul" (Proverbs 29:17). "And, ye fathers, provoke not your children to wrath: but bring them up in the nurture and admonition of the Lord" (Ephesians 6:4).

---
Adam Blaney
Many are familiar with the words of the apostle Peter in saying, "…[G]iving all diligence, add to your faith virtue, to virtue knowledge, to knowledge self-control, to self-control perseverance, to perseverance godliness, to godliness brotherly kindness, and to brotherly kindness love (2 Peter 1:5-7). His words are a challenge to remember that much of Christianity is about increasing in our faith in Him. There are numerous reasons why we should be doing these things, but we often ignore the immediate context of the passage where Peter tells us his reason why. Peter prefaces this list by saying, "…[F]or this very reason…add to your faith" (2 Peter 1:5). In other words, he is drawing a conclusion—we should "add to our faith," because of what he said in the previous verses. So, what reasons does Peter give to be growing?
After his introduction, he says of "Jesus our Lord" that "His divine power has given to us all things that pertain to life and godliness, through the knowledge of Him who called us by glory and virtue, by which have been given to us exceedingly great and precious promises, that through these you may be partakers of the divine nature, having escaped the corruption that is in the world through lust" (2 Peter 1:3-4). In short, we might say that Peter's intent is to draw our eyes to the magnificence of the work of Jesus Christ, and then show us the appropriate response—"add to your faith."
The writer to the Hebrews did the same thing on a larger scale. In Hebrews 1, Jesus is declared to be "the express image of [God]" and "so much better than the angels" (Hebrews 1:3-4), i.e. God. In Hebrews 2, Jesus is pictured as "a little lower than the angels" (2:9) and a "[partaker] of flesh and blood" (2:14), i.e. man. He was both 100% God and 100% Man; He is "the Man Jesus Christ" (1 Timothy 2:5). The Hebrews writer concludes his presentation of the glorious work of Jesus with the following plea: "Therefore…consider the Apostle and High Priest of our confession, Christ Jesus…" (Hebrews 3:1).
It would do each of us well to take some time out of our busy days and simply meditate on the incomparable love and work of Jesus Christ (cf. Ephesians 3:17-19). According to Peter, the only logical thing to do when considering all that our Lord has done for us is to give diligence to do more for Him. May God grant us the wisdom to arrive with Paul at his conclusion, in simplicity and eloquence: "For the love of Christ leaves us no choice, when once we have reached the conclusion that one man died for all…" (2 Corinthians 5:14). Have you taken time to consider Jesus? Is there another choice?

Click Here for a FREE monthly reminder when each new issue
of Gospel Gazette Online has been published to the Internet.
Click Here to send the URL for this page to a friend
Click Here to send your comments about this page to Gospel Gazette Online