---
Customer Retention
By Ed Benesh
"Brothers, if a man is overtaken in a fault, you the spiritual ones restore such a one in the spirit of meekness, considering yourself, lest you also be tempted. Bear one another's burdens, and so you will fulfill the Law of Christ" (Galatians 6:1-2).
I cancelled my television service. I have needed and been meaning to do it for a while, but just didn't get around to it. What was my reason? Well, about the same as anyone's–hundreds of channels and less than zero on, but paying more and more for it.
When I called, however, they simply did not want to let me go. I bet I talked to three different departments, including one called "customer retention." They offered "free" this and "expanded" that and just about everything but George Bailey's moon to get me to stay. In the end, I turned them down. It took nearly an hour, but they finally figured out that I was resolved to let them go. Even then, they said they were sending me an email with a code that would enable me to hook back up without having to pay a new service connection charge.
The saga doesn't end there, however. Two days later I received a call from the retention office again, telling me that I will receive the next two months free, whether I chose to stay or not, even though I am only paid up through the end of the month. A day after that, I received confirmation of this same thing by email. The shut off date has come and gone and I still have television service.
Now, the company I am with has always done right by me, and I have never had a problem. I knew they were a good company, but this is simply going above and beyond. I am not going to sign back up, but I was impressed with how well organized they were in making me feel as if my service mattered to them.
I wonder how well we do the same as Christians for those around us who are both lost and dying or are in some stage of the process of losing their faith? I wonder how our "retention department" is doing. Often, many of us are concerned about getting others to "go to church." Often we are concerned about helping them "become Christians." Yet, is there follow through? Do we continue to help them grow? Do they fall through the cracks?
Maybe you are on the other side of this equation. Maybe you have been one of the ignored. Either way, let us, in this day, begin anew. If neglected, forgive those who have slighted you and move forward, wiser and stronger. After all, God has not forgotten you. If you have let others slide, reconnect today. Apologize if you must, but move forward and be an encourager and a delight to those around you.

---
Mike Benson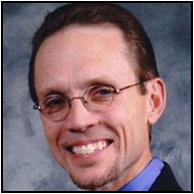 Five farmers bought a big sack of seed and agreed to plant their respective fields with the seed that came from that one bag. The seed was supposed to have been pure and unmixed. After some weeks had passed, the famers met together over breakfast and reported their yield. The first man said, "Fellas, the seed that I took from that bag produced some of the finest sweet corn I have ever seen." Somewhat chagrined, the second farmer said, "That's odd, because the seed I took out of that bag produced yellow squash." The, the third spoke, "This is weird. The seed I took from the bag yielded yellow bell peppers." The fourth farmer chimed in, "My seed yielded yellow onions." Finally, the fifth man reported, "The seed that I took from that bag produced little, yellow tomatoes."
We have the same predicament in the religious world today. Different men claim to be reading from the same Word of God. They plant "seed" into the fertile heart-soil of men, but it is obvious that different seed is being sown, because different crops (e.g., Christians, Lutherans, Episcopalians, Catholics, Baptists, Methodists, etc.) are springing up! Seed produces after its own kind (Genesis 1:11-12; cf., Galatians 6:7). Corn seed doesn't produce squash, bell peppers, onions and tomatoes. Roy Lanier once observed, "The seed of the kingdom (Luke 8:11) will produce the kingdom; it will not produce anything different from the kingdom... It has never been known to produce anything other than the kingdom of God, the church of the Lord. The Word of God preached in this community always produced exactly what it produced in another community when preached there. But we have several hundred different religious denominations in the world today, different from each other in name, doctrine, and practice. Why are all of these different bodies in existence? They have been produced by the sowing of seed, the preaching of religious doctrines. Just as sure as there are bodies differing from each other, seeds differing from each other have been sown. If the same kind of seed had been sown in every community, the same results would have been produced... So the Gospel preached in Jerusalem which produced the kingdom of God, the church of Christ, will not when preached in America produce a hundred different denominations. The fact that many denominations are in existence is positive proof that something different from the Gospel, the Word of God, has been preached."

Click Here for a FREE monthly reminder when each new issue
of Gospel Gazette Online has been published to the Internet.
Click Here to send the URL for this page to a friend
Click Here to send your comments about this page to Gospel Gazette Online