---
Living a Victorious Life
Robert Johnson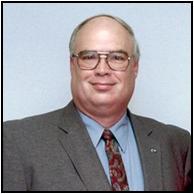 Trying to live a faithful life in Christ has never been an easy thing to do, and just as difficult in these times. Whether one is new in the faith or has been a child of God for many years, Satan is always challenging us to compromise our convictions, to let go of certain principles, to allow the world too great an influence in our decisions. How do we overcome our sinful desires so we can live in the will of God? What can we do to be less intimidated by the power of sin and more encouraged by the power of the Gospel? Here are three things that can help make a positive difference in our lifestyles.
Reflection: Health experts constantly promote the benefit of examining certain habits and features of our bodies, to make sure we are in good health, that no disease has gained entry within us. Self exams spiritually are good for us as well, to make sure we haven't allowed sin entry in our hearts or minds. Paul reminded the Corinthians, "Therefore let anyone who thinks that he stands take heed lest he fall" (1 Corinthians 10:12). He also encouraged them, "Examine yourselves, to see whether you are in the faith. Test yourselves. Or do you not realize this about yourselves, that Jesus Christ is in you? —unless indeed you fail to meet the test!" (2 Corinthians 13:5). A "heart-to-heart" with ourselves is always a good thing.
Repentance: Acknowledging a problem is only the first step; ridding ourselves of sinful thoughts and practices must follow. Simply saying we will stop a certain practice won't guarantee we will, as it is always too easy to fall back into what is routine for us, what is a comfortable lifestyle. We must replace established patterns and habits with something positive. It is interesting that after Paul pointed out the works of the flesh (Galatians 5:19-21), he pointed out the fruit of the Spirit (Galatians 5:22-23). This is what he meant when he said, "But I say, walk by the Spirit, and you will not carry out the desire of the flesh" (Galatians 5:16). Living by the precepts of God gives less of a place for Satan in our lives.
Remembrance: Always keep the goal of eternal life before you. No matter what trials or temptations we face, we can be successful in Christian living if we focus on living for heaven. This life is uncertain at best. We have no guarantee how many days we will have in the flesh. We do know that the spiritual is forever, and its blessings will never end. Don't shortchange yourself by compromising your faith today and missing out on what Christian living is all about! "As we look not to the things that are seen but to the things that are unseen. For the things that are seen are transient, but the things that are unseen are eternal" (2 Corinthians 4:18).
To be able to live a victorious life in Christ, we must be proactive. Satan seeks every possible opportunity against us (1 Peter 5:8), so we can't afford to just drift through life. Jesus commanded us to "seek first the kingdom of God and his righteousness" (Matthew 6:33). This calls for a constant attitude, a dedicated state of mind. If we apply these three principles to everyday living, Christian living will be more purposeful, meaningful and victorious. "But thanks be to God, who gives us the victory through our Lord Jesus Christ" (1 Corinthians 15:57).