---

Making the Right Choices
Ernest S. Underwood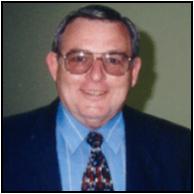 Joshua called upon the people to "Choose you this day…" There are some good biblical examples of men and women who were faced with choices who made the right one.
Moses "came to years" in Egypt. The Hebrews writer tells us that Moses chose to forsake all that Egypt was to him, and chose to serve with the people of God, rather than to enjoy the pleasures of sin for a season.
Joshua, in his farewell address, and after calling on the people to make their choices, stated, "As for me and my house, we will serve the Lord."
David had a choice to make. He, like Moses and Joshua, made the right one. In Psalm 119:30 he said, "I have chosen the way of truth; Your judgments I have laid before me."
Mary, the sister of Lazarus, made the right choice, and Jesus stated that this would not be taken away from her. In Luke 10:38-42, we read, "Now it happened as they went that He entered a certain village; and a certain woman named Martha welcomed Him into her house. And she had a sister called Mary, who also sat at Jesus' feet and heard His word. When Martha complained, Jesus said to her, 'Martha, Martha, you are worried and troubled about many things. But one thing is needed, and Mary has chosen that good part, which will not be taken away from her.'"

---
Things That Rational People Never Say
Ernest S. Underwood
No matter what one does there will generally be someone who will have critical or negative remarks about it. The area of religion is no exception. However, in this field there are some things that rational and sensible people never say. They never say:
That a man was a loser because he served Christ faithfully.
That good was accomplished because a scandal was repeated.
That a man got into trouble for not sowing discord.
That it is wrong and sinful to wear the name "Christian" rather than manmade names.
That immersion in the name of the Father, Son, and Holy Spirit is not biblical baptism.
That it is wrong for a congregation to wear the name "church of Christ."
That a man on his deathbed said, "I regret having followed Christ."
That it is sinful and anti-biblical for Christians to worship without playing some instrument of music.
If these statements are true, and they are, where do you and the religion you practice stand in relation to them?