Magistrates and Judges
By Mark McWhorter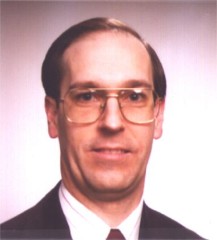 Ezra was sent by Artaxerxes to rebuild the Temple in Jerusalem. He made a proclamation giving Ezra a great deal of power and authority in Palestine. He gave Ezra great riches with which to build the Temple. He told all others to respect Ezra while building the Temple.
Artaxerxes also told Ezra to appoint magistrates and judges over the people. It is interesting that the king told Ezra to use the wisdom of God to do this. He told Ezra to make sure that these appointees knew the law of God and the law of the king. These magistrates and judges were to discipline anyone who did not live by the law of God or the king (Ezra 7:25-26).
Artaxerxes was not an Israelite, but he recognized God and recognized God's laws. He wanted to make sure that the people lived by these laws.
We should want our government rulers to do the same. We recognize and obey our God. We should want our President, Senators, Representatives, Governors, Mayors, etc. to rule by the principles of the Bible. There is nothing wrong in making sure that evildoers are punished.
Keep reading and studying your Bible. Obey what it says. Encourage those in government to rule by the precepts of the Bible, and if any of this is hard to understand, ask an adult to help you.


Men of War
By Mark McWhorter
In 1 Chronicles 12, we read about "men of war" who came to David to make him king over Israel. Several things are said about these men.
They were of a perfect heart. They had themselves in the right relationship with God. They were united in their goal.
They were ready armed. They were properly prepared for any battle that might take place. They were ready to fight if necessary. They were not out looking for a fight, but were ready to do so if necessary.
They had an understanding of the times and knew what to do. They had taken time to assess the problems and come up with a proper response. They had made sure they were educated about the circumstances. They took time to look at alternatives and made a logical decision.
They could keep rank and were not double-hearted. They were prepared to be in submission to David. They were not just saying they wanted him as king. They were ready to give him that authority and were willing to serve him.
Christians should have all of these traits in relation to Christ. We should be united. We should be ready to fight for him. We should be educated in the Word and be wise in making the right choices in life. We should not be followers in word only, but in deeds.
Keep reading and studying your Bible. Prepare yourself to be a spiritual man (or woman) of war, and if any of this is hard to understand, ask an adult to help you.