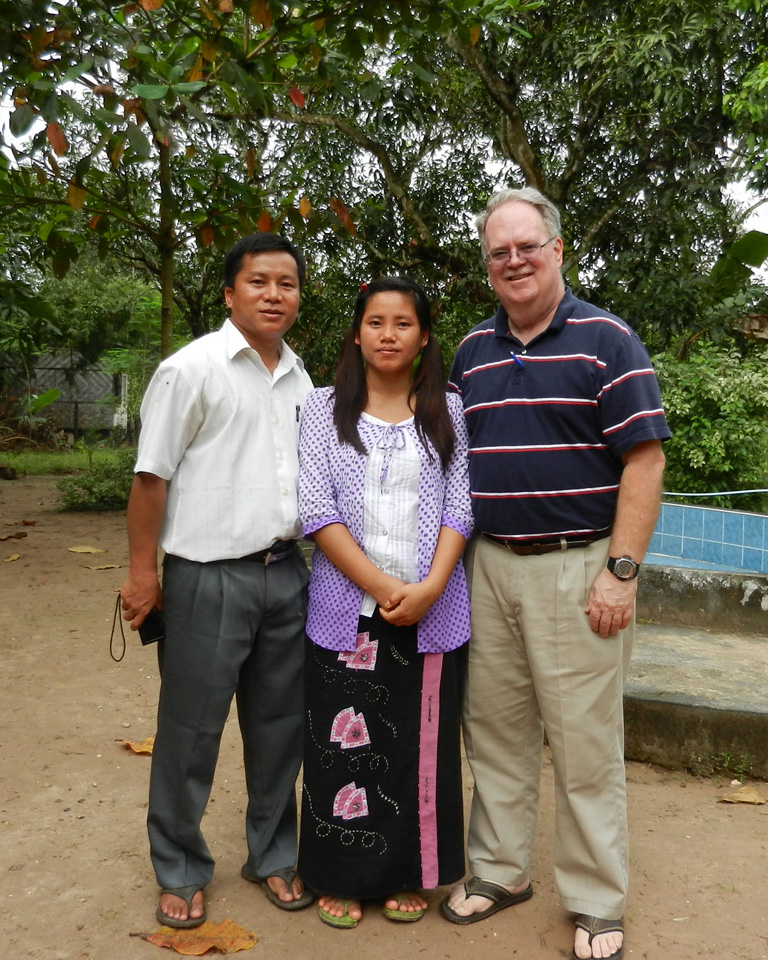 The October 2013 issue
of Gospel Gazette Online
is ready for your use. The Editors are pleased to offer these pages and the 1,000's
of archived pages to readers worldwide. May God bless you
in study of His Holy Word.
Pictured: Brother Philip and his wife
with me in October 2013 in Myanmar. A
Gospel preacher himself, he translated
for me all day daily for two weeks of classes as well as twice daily on Sundays. He is a dear friend, and he and his wife are expecting their first child in 2014.