Sin and Forgiveness
By Roger Rush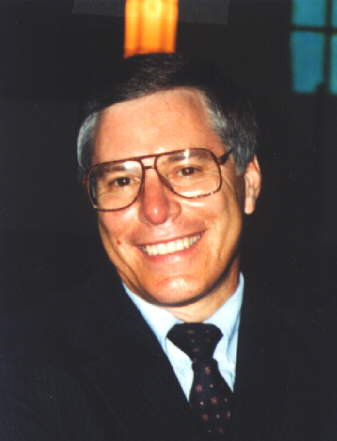 One of the truly low points in the history of Israel came in the days of King David. Israel was beginning to exert herself as a world power. The army was strong and victorious. Israel's borders were secure. David was loved by his subjects, respected by his allies and feared by his enemies. Times were good. But, then sin raised her ugly head.
David had an affair with a married woman, the wife of one of his soldiers. She became pregnant. The king sought to cover his crime, but couldn't. Ultimately, he had the woman's husband murdered and took her as his wife. He thought he had gotten away with it until the prophet, Nathan, paid a visit to the king. David was confronted, confessed his sin and received forgiveness (2 Samuel 12:7-14). However, the consequences of his actions would haunt him for the rest of his life. Because of his sin, the sword would never depart from his house (2 Samuel 12:10). Evil would arise against him from within his own family (2 Samuel 12:11). And, the child which had been conceived in the adulterous liaison would die (2 Samuel 12:14). Forgiveness did not deliver him from the consequences of his actions. Though forgiven, he was still accountable.
We believe strongly in the divine principle of forgiveness. Those who seek forgiveness from a penitent heart are to be forgiven (Luke 17:3-4). But, forgiveness does not free one from the consequences of actions which cannot be undone. There are some wrongs which can be righted. If one steals a wallet, later repents, seeks forgiveness and returns the wallet in tact, the consequences are limited because the wrong has been corrected. In King David's case, neither the adultery nor the murder could be undone, and although forgiveness was sought and granted, the king would forever be confronted with the consequences of his actions. Forgiveness did not free him from accountability.
There are some who do not understand the relationship between actions and consequences. They believe that forgiveness should free them from the consequences of their actions. In the earthly realm, this is neither possible nor practical. When there are no consequences to actions, there are no restraints either. It is absolutely imperative that we understand what the Bible says regarding this matter. There is no sin for which forgiveness cannot be granted if properly sought. But, forgiveness does not negate the consequences of sinful conduct. It is wrong for us to insist that the guilty not be held accountable because they must be forgiven.

Heathen Witchdoctors
By Roger Rush
There's an old story which goes something like this. A young preacher in Kentucky wanted to make a good first impression on his congregation so he preached a fiery sermon against horse racing. After the sermon one of the deacons took him aside and reminded him that he was in horse country, and that many members enjoyed horse racing.
The next Sunday he preached a powerful sermon against smoking. The same deacon approached him once more. This time he reminded the preacher that tobacco was a major cash crop in that area, and that much of his salary was derived from tobacco money.
The following Sunday the preacher spoke out strongly against alcohol. Once more the deacon reminded him that the church building sat in the shadow of a distillery, and that many of the church members worked in the distillery.
Frustrated, the preacher demanded, "What can I preach on?" The deacon responded, "Why not preach against heathen witchdoctors? There isn't one of them in a thousand miles of here!"
I'm afraid that many preachers today would commend that deacon for his keen insights and astute advice. After all, preaching ought to make people feel good. No one should be made to feel guilty. Sin need not be exposed. Everything is relative anyway. What may be one man's vice is another's virtue. That may be a fair assessment of modern preaching, but it is certainly not an accurate picture of New Testament preaching.
Paul charged Timothy: "Preach the word; be instant in season, out of season; reprove, rebuke, exhort with all long-suffering and doctrine" (2 Timothy 4:2). When Paul preached to Felix and Drusilla, he spoke of righteousness, temperance and judgment to come (Acts 24:25). Felix trembled at such preaching! Preaching was not intended to satisfy the wants of people, but rather to address their needs!
We don't need preaching against heathen witchdoctors, but we do need preaching against the sins that daily confront us. We need more sermons on gambling, smoking, drunkenness, adultery, fornication, homosexuality, greed, gossip, lying and covetousness. And this is just the tip of the iceberg, so to speak. Too many preachers are preaching against witchdoctors, when they ought to be dealing with the sins that plague us daily!
Have you heard a powerful sermon lately, or are you confronted with the weekly messages designed to appeal to everyone and alienate no one (except maybe witchdoctors)? Powerful preaching confronts sin and calls sinners to repentance. We need more powerful preaching!