| | | |
| --- | --- | --- |
| Vol. 4, No. 2 | | February, 2002 |
What Are Parents For?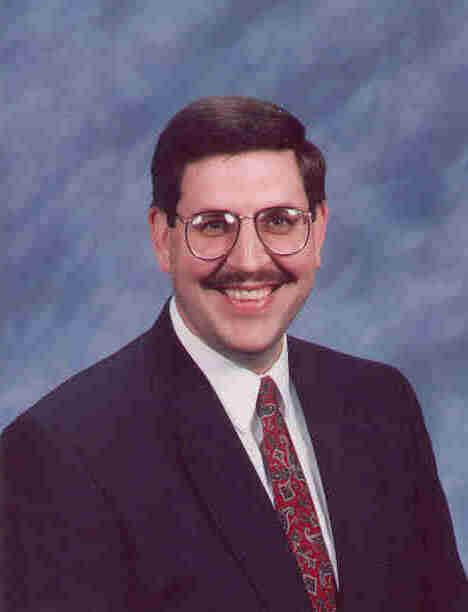 There were times when I was a boy that I would get a phone call wanting me to do something or go some place. Deep down, I really didn't want to do it, but didn't have the courage to tell my friends. So I would say, "Just a minute..." then I'd go to my Mom and say, "Mom, tell me I'm not allowed to do such and such." She would, then I could go back to the phone and say, "Sorry, Mom said I couldn't go." Thus, she bore the responsibility for me, when I felt too weak to bear it myself.
Now, some may think that's a cop out, but I think it's part of being a parent. You see, there are times when what a child needs most from his parents is for them to be mature, responsible and grown-up.
There are times when, due to immaturity and weakness, a child needs help in making decisions. That's when Mom and Dad need to step in and be parents for that child. There are times when, due to peer pressure, a child can't muster the strength to say, "no." That's when Mom and Dad need to be parents and say "no" for him.
Knowing when to jump in and take over is the difficult part. But, let me offer this suggestion. If your child is too immature to make a correct decision, especially a decision that has the potential to adversely affect your child's eternal destiny, then parents, by all means, step in and make that decision for your child!
Parents, it's asking too much to expect your children to act like adults and make mature decisions like adults. That's why God included "parents" in the family unit: to provide strength, guidance and maturity to a child's life when beyond his own grasp. Help your children to mature and accept responsibility, but when they need help, be there for them.
My Sovereign, My Sin, My Salvation
by Bert Thompson
paperback, 72 pages
$4.95 + S&H Order: [email protected]
Doctrine of the Godhead
by J.J. Turner & Edward P. Myers
paperback, 141 pages, 13 chapters
$9.29 + S&H Order: [email protected]

Copyright © 2002 Louis Rushmore. All Rights Reserved.
Conditions of Use
4325 Southeast Drive
Steubenville, Ohio 43953-3353
740.266.9322
[email protected]
Home | Current Issue | Archives | Bookstore | Printshop
Plan of Salvation | Correspondence Course | Daily Bible Reading
Contact Us | churches of Christ | Lauds | Links