Serving an international readership with the Old Jerusalem Gospel via the Internet.

Home

Current Issue

Archives

Bookstore

Printshop


Plan of Salvation

Correspondence Course

Daily Bible Reading


Contact Us

churches of Christ

Lauds

Links

| | | |
| --- | --- | --- |
| Vol. 3, No. 3 | Page 9 | March, 2001 |
The Sacred Page
The Unity of the Spirit
in the Bond of Peace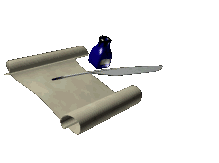 "I therefore, the prisoner of the Lord, beseech you that ye walk worthy of the vocation wherewith ye are called, With all lowliness and meekness, with longsuffering, forbearing one another in love; Endeavoring to keep the unity of the Spirit in the bond of peace" (Ephesians 4:1-3).
We generally look at the sectarian world as being the grand violators of Paul's desire for unity and Jesus' prayer for the same in John 17. Denominationalism certainly is the epitome of division and discord. We need not, however, look beyond ourselves in the Lord's church for some of the most flagrant infractions of this divine injunction. It is a real eye opener when you see brethren who are not divided by any particular matter of faith, but are so separated in heart and spirit as to "bite and devour one another" (Galatians 5:15). They seem to be living examples of the very spirit of malice and bitterness that surely they preach against from time to time. If so, what hypocrisy!
It makes me wonder sometimes how hard we, as brethren, really strive for unity and peace. Paul said, "If it be possible, as much as lieth in you, live peaceably with all men" (Romans12:18). Surely it is much more possible than some brethren seem willing to make it! In order to see clearly our duty in this matter, I would like to analyze verse three of Paul's plea for unity in Ephesians 4.
1. "Endeavoring" -- to be zealous; to be diligent. It speaks of a determined effort. That is, we must do our utmost in the pursuit of peace (Romans 14:19). Sometimes that means rising above the attitudes and actions of others. If others will quarrel with us, we must make every effort not to quarrel with them. If others will treat us spitefully, we must not treat them spitefully in return. How much effort do we put into unity?
2. "To keep the unity of the Spirit." The word "Spirit" here may refer to the human spirit, and carry the idea of disposition, being the spirit of humility and obedience to the word of God. It certainly means that Christians should be united in heart, and not be split up into factions and parties. False teachers sever unity in areas of faith -- breaking our oneness in doctrine (Ephesians 4:4-6). Some by immoral conduct block unity by their lives (1 Corinthians 6:9-10). What, however, is the justification for brethren of like precious faith and practice to blackball and condemn one another in areas of opinion or lesser offenses? And where are the attitudes of "lowliness, and meekness, with longsuffering, forbearing one another in love" that should prevail in such situations?
3. "In the bond of peace." Peace is a bond that unites people of different dispositions into a society of friendship and love. A peaceable temperament and conduct bind brethren together, whereas discord injects the poison of distrust and disunity into our relationships as brethren. Let's strive for unity and thrive on peace, not on discord!
The Cleansing Blood
"But if we walk in the light as He is in the light, we have fellowship with one another, and the blood of Jesus Christ His Son cleanses us from all sin" (1 John 1:7).
Guy N. Woods once illustrated this verse in the following way: He told his audience that many of them would not be old enough to remember this but that he did. There was a time when automobile windshield wipers were operated manually. That is, you operated a lever controlling the single wiper blade as you drove. Not that I ever doubted brother Woods' words, but I had never seen such a thing until recently. While visiting a museum I saw a 1928 Ford truck and noticed that it had a single wiper blade controlled by a handle inside the cab.
As brother Woods, to finish the analogy, pointed out, nowadays we flip a switch and the work of wiping the windshield is done automatically. Such is the benefit of the cleansing blood of Christ to the Christian. It keeps on cleansing as we keep on walking in the light. The word cleanses is a verb in the present tense and denotes continuous action. The sense is if we continue to walk in the light of God's truth, then the blood of Christ keeps on cleansing.
Of course, it is meant that the blood of Christ cleanses us from all sin solely upon the conditions on which its power can be made available to man -- living in the truth and by confession of past sins (Vs. 9).
[Editor's Note: Of course, walking in the light as a Christian, whereby the blood of Jesus Christ continues to cleanse from sin, is dependent on one becoming a Christian first. One becomes a Christian and receives the remission or forgiveness of sins by turning to God's Word alone (the New Testament or Gospel) (Romans 10:17), believing or having faith in Jesus Christ (John 8:24), repenting from sins (Luke 13:3), professing one's belief in Jesus as the Christ (Romans 10:9-10) and immersion in water (Acts 2:38; 8:37-39; Romans 6:3-5).]
Copyright © 2001 Louis Rushmore. All Rights Reserved.
4325 Southeast Drive
Steubenville, Ohio 43953-3353
740.266.9322