The Church Must Uphold the Truth!
Gary C. Hampton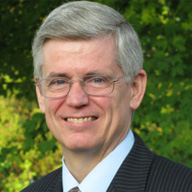 Many seem to believe truth is either non-existent, unattainable or ever changing. God's people, however, must help the world see the unchanging truth that will set them free (John 8:32).
Paul told Timothy the church is the "pillar and ground of the truth" (1 Timothy 3:15). In other words, the church is the column and the prop that holds up the truth. Jesus' prayer shows the Truth is important because it is the means of man's sanctification. No wonder Jesus gave His followers the assignment of taking the good news to every creature (Mark 16:15-16)!
The church is to teach the truth. Peter and John said they were compelled to preach (Acts 4:20). Later, all the apostles were arrested because of the impact of their preaching. After an angel set them free, they were found in the Temple teaching. They were recaptured, threatened and beaten, but did not stop preaching daily (Acts 5:25, 42). Those scattered by the persecution following the death of Stephen preached wherever they went (Acts 8:4). Paul reminded the Ephesian elders of his teaching in their city day and night (Acts 20:20).
The church must send teachers with the Truth. Christ's mission for Paul was carrying Jesus' name to "Gentiles, kings, and the children of Israel" (Acts 9:15). Barnabas was sent to Antioch to encourage young Christians. He found Paul to help him, and they taught for a year (Acts 11:22-26). That same church prayed and fasted before Paul and Barnabas went on their missionary journey (Acts 13:2-3).
Each faithful Christian must deliver the God saving message of Truth (2 Timothy 2:2). Our Savior wants us to be a light showing the way to the Father (Matthew 5:14-16). Paul instructed Timothy, "Take heed to yourself and to the doctrine. Continue in them, for in doing this you will save both yourself and those who hear you" (1 Timothy 4:16).
The church is the home of the saved. It must uphold the truth so others can learn the life-giving message.

---
Do Not Lose Heart!
Robert Johnson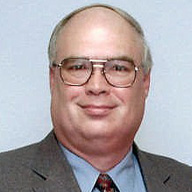 "Therefore I ask that you do not lose heart at my tribulations for you, which is your glory" (Ephesians 3:13 NKJV). In this passage of Scripture, Paul encouraged Christians in Ephesus not to become discouraged, especially considering what Paul's ministry for the Gospel had brought to him. He had to deal with tribulations or the trouble preaching the Gospel can bring. Tribulations refer to trouble or trials that can be traced to the Gospel and what it brings to those seeking to live by its precepts.
It can be discouraging to seek to live for God and then have to face troubles in doing so. Satan wants to keep us from seeking the will of God in our lives. He uses situations and people to dishearten us, to try to divert our attention away from the will of God, back to the world, a way of life that puts us back in sin, which only brings more trouble to life. This certainly can bring about a negative influence in how we make our choices in life, in how we live our lives.
Seeing the tribulations Paul's life in Christ brought to him, Ephesian Christians must have wondered if perhaps Paul's lifestyle was contrary to what God wanted, since it brought these results. He encouraged them not to give up, to realize this is to the glory of God and for them as well. The phrase "lose heart" means to turn out to be a coward, to lose one's courage. In the New Testament, it generally means to be fainthearted, to faint or feel dejected in times of trial and difficulty. This is a theme the apostle Paul addressed when writing to various congregations. To the churches in Galatia he said, "And let us not grow weary while doing good, for in due season we shall reap if we do not lose heart" (Galatians 6:9). To the church in Corinth the apostle wrote, "Therefore, since we have this ministry, as we have received mercy, we do not lose heart" (2 Corinthians 4:1). Even Jesus spoke to His disciples "that men always ought to pray and not lose heart" (Luke 18:1). Don't allow difficult times to create doubt about God and His promises, to let go of our faith, to lose our courage. It's the trials of life that help strengthen our faith, that show us what the world is really like and how much we need to cling to God and His precious promises in Christ.
We need to be confident in the Lord, trusting in His sovereignty, trusting in the fact that God is using even adversity to bring about His plan and purpose. In doing so, our lives will bring glory to God and allow Him to bless us in return. Paul penned, "For I consider that the sufferings of this present time are not worthy to be compared with the glory which shall be revealed in us" (Romans 8:18). There are lots of things in our world today that can discourage us, demoralize us and make us want to give up. Challenges to our faith test us in a variety of ways, including fear over consequences of standing up for the Truth or for living by the Truth. None of these, however, are more powerful than our God, than His Son's sacrifice for us and the promises that await in eternity.
May we remember what all others have faced, endured and done to give them victory in Christ. May we remember their example is for our encouragement, not to give up, not to let Satan defeat us, not to allow the world to distract us from the life we should live and the reward we should receive. There will be tribulations in life (John 16:33), but what God offers in Christ is far greater. We can overcome rather than be overcome. Don't let others, life situations or anything else take away the glory God has waiting for us. "For our light affliction, which is but for a moment, is working for us a far more exceeding and eternal weight of glory, while we do not look at the things which are seen, but at the things which are not seen. For the things which are seen are temporary, but the things which are not seen are eternal" (2 Corinthians 4:17-18).

Click Here for a FREE monthly reminder when each new issue
of Gospel Gazette Online has been published to the Internet.

Click Here to send the URL for this page to a friend

Click Here to send your comments about this page to Gospel Gazette Online