Volume 23 Number 10 October 2021

---

Christ, the True One
Mark McWhorter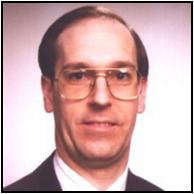 There is so much said about our Lord, Jesus Christ in the Bible. The entire history of the Old Testament was pointing toward Jesus. The four Gospel accounts tell us about His life. Truth is important with God. The word "true" is used referring to Jesus and His character. Let us look at a few instances.
In John 1:9, we read, "That was the true Light which gives light to every man coming into the world" (NKJV). In the beginning of the book, John discussed the Word – Jesus – before He came to earth. Jesus came to earth to be our spiritual light. If we follow Him, we will never be in darkness.
In John 6:32, we read, "Then Jesus said to them, 'Most assuredly, I say to you, Moses did not give you the bread from heaven, but My Father gives you the true bread from heaven.'" When the Israelites were wandering in the wilderness, God gave them manna to eat. Jesus said He is the true bread that gives spiritual life. If we continue to feed on Jesus, we will never starve spiritually. We will have life.
In John 15:1, we read, "I am the true vine, and My Father is the vinedresser." We must be branches of the spiritual vine – Jesus. If we stay connected to Him, we will receive the nutrients and water we need for a proper spiritual life.
In 1 John 5:20, we read, "And we know that the Son of God has come and has given us an understanding, that we may know Him who is true; and we are in Him who is true, in His Son Jesus Christ. This is the true God and eternal life." People around the world have all kinds of gods, but Jesus is the true God. He is the only One Who can give spiritual life.
In Revelation 3:14, we read, "And to the angel of the church of the Laodiceans write, 'These things says the Amen, the Faithful and True Witness, the Beginning of the creation of God.'" Jesus is our true witness before the Father. He will always speak the truth in our defense. Therefore, it is necessary to make sure we are in Christ.
In Revelation 19:11, we read, "Now I saw heaven opened, and behold, a white horse. And He who sat on him was called Faithful and True, and in righteousness He judges and makes war." Jesus Christ is the only true judge. He will judge according to His Word, which is Truth.
I am glad we have a true God. I am thankful He was willing to come to earth and to die for me. Read and study your Bible. Learn all you can about Him and make sure you obey Him. If any of this is hard to understand, ask an adult to help you.

---
God and Time
Aaron Cozort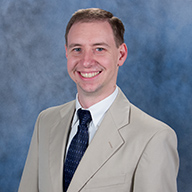 God is not bound by time like you and me. While you and I live in an existence that is started and ended by a measurement of time (at least this physical existence is), God's existence is not measured the same way. Humanity has a time to be born and a time to die. "To everything there is a season, A time for every purpose under heaven: A time to be born, And a time to die; A time to plant, And a time to pluck what is planted" (Ecclesiastes 3:1-2 NKJV).
God is eternal in each direction (past and future). "Blessed be the LORD God of Israel From everlasting to everlasting! Amen and Amen" (Psalm 41:13). Were you to ask, "When was God born?" you would ask an illogical question because God was never born (excluding the birth of Jesus). He simply was and is. There was never a time God was not, and there will never be a time when God is not. So, Jesus said, "'I am the Alpha and the Omega, the Beginning and the End,' says the Lord, 'who is and who was and who is to come, the Almighty'" (Revelation 1:8).
God judges outside of time. The Psalmist writer wanted God to remember that he, the Psalmist, is not eternal like Jehovah. He desired God to remember that He judges the sinfulness and imperfection of those who are frail and human. "I said, 'O my God, Do not take me away in the midst of my days; Your years are throughout all generations. Of old You laid the foundation of the earth, And the heavens are the work of Your hands'" (Psalm 102:24-25).
God factors in time. "But when the fullness of the time had come, God sent forth His Son, born of a woman, born under the law" (Galatians 4:4). When God designed the plan of redemption for man, He factored in time, humanity and the relationship between the two so that the Messiah arrived at the exact right time and at no other time. If the Messiah came too early in time, something about salvation might not have happened properly. If the Messiah arrived too late, then the same failure through a different problem might have resulted. What were these problems? We have no way to know except through revelation, but we know from revelation that there was a correct time.
God's faithful to time. "And the LORD visited Sarah as He had said, and the LORD did for Sarah as He had spoken. For Sarah conceived and bore Abraham a son in his old age, at the set time of which God had spoken to him" (Genesis 21:1-2). God made a promise to Abraham and Sarah and promised them that they would have a child within one year. Precisely what God promised came to pass on the time line God said it would.
Time is filled with swift transition, but one thing is always true. We humans have a finite amount of time during which we can obey God. "And as it is appointed for men to die once, but after this the judgment" (Hebrews 9:27). May you be prepared for your time on this earth to run out. "Whereas you do not know what will happen tomorrow. For what is your life? It is even a vapor that appears for a little time and then vanishes away" (James 4:14).

Click Here for a FREE monthly reminder when each new issue
of Gospel Gazette Online has been published to the Internet.
Click Here to send the URL for this page to a friend
Click Here to send your comments about this page to Gospel Gazette Online