Volume 23 Number 8 August 2021

---

Be Filled
Mark McWhorter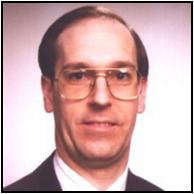 When one is thirsty, it is nice to have a filled glass of water, tea or milk. Sometimes when one is dirty, tired and sore, it is nice to have a tub full of hot water in which to soak. When on a long trip, it is good to have a tank full of gas. While these things are good or nice to have, there are some things that are much more important with which to be full.
Christians are to be filled with fruits of righteousness. "Being filled with the fruits of righteousness which are by Jesus Christ, to the glory and praise of God" (Philippians 1:11 NKJV). It is very important that a Christian gives glory and praise to God. This cannot be done if the Christian is not actively making sure that he is full of the fruits of righteousness.
Christians are to be filled with the knowledge from God. "Filled with the knowledge of His will in all wisdom and spiritual understanding" (Colossians 1:9). Christians cannot continue to grow in faith unless they continue to study God's Word, the Bible. It is only from the knowledge it gives that a person can get wisdom and understanding.
Christians are to be filled with the fullness of God. "That you may be filled with all the fullness of God" (Ephesians 3:19). The fullness of God only comes by making sure our hearts are full of the love of Christ along with the knowledge from His Word.
Study your Bible. Make sure you are getting knowledge from God. Learn to have the love of Christ. Be busy developing the fruits of righteousness in your life. If any of this is hard to understand, ask an adult to help you.

---
The Weak, God Makes Strong
Aaron Cozort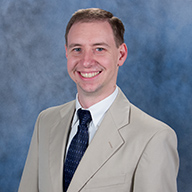 A man was struggling. His doubt about his ability to endure was evident. He repeatedly suffered at the hand of his enemy. He longed for relief, for respite from the pain. He hoped for a solution. He turned to God. God said, "No."
One person might think this is amazing. Other people might see it as an opportunity to criticize God for allowing one to suffer while being able to remove that suffering. There is a mentality in our culture that longs for the ideal with no pain. The secularist ideal is that everyone should receive alleviation of pain. No one should suffer. Hardship should be removed. God, though, knows better.
Is some suffering senseless? Yes. Are some suffering a result of evil men doing evil deeds? Certainly. Is all suffering, even that suffering, inherently evil? No. The apostle Paul desired for his thorn in the flesh to be removed. God refused. He refused because He offered something of more value than "absence of suffering." God offered grace. Paul recounted God's response as, "'My grace is sufficient for you, for My strength is made perfect in weakness.' Therefore most gladly I will rather boast in my infirmities, that the power of Christ may rest upon me" (2 Corinthians 12:9 NKJV).
Isaiah prophesied this truth of God to Israel in Isaiah 40 when he wrote:
Why do you say, O Jacob, And speak, O Israel: "My way is hidden from the Lord, And my just claim is passed over by my God"? Have you not known? Have you not heard? The everlasting God, the Lord, The Creator of the ends of the earth, Neither faints nor is weary. His understanding is unsearchable. He gives power to the weak, And to those who have no might He increases strength. Even the youths shall faint and be weary, And the young men shall utterly fall, But those who wait on the Lord Shall renew their strength; They shall mount up with wings like eagles, They shall run and not be weary, They shall walk and not faint. (27-31)
The strength of God overcomes the weakness of man. The grace of God outlasts the most vigorous soldier. In our weakest state, let us rely on God's grace and His strength, and may we never draw back because of suffering (Hebrews 10:30-39).

Click Here for a FREE monthly reminder when each new issue
of Gospel Gazette Online has been published to the Internet.
Click Here to send the URL for this page to a friend
Click Here to send your comments about this page to Gospel Gazette Online