Volume 23 Number 10 October 2021

---
Who Is the Lord That
I Should Obey Him?
Thomas Baxley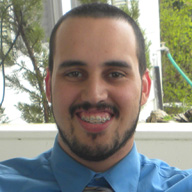 Moses was a Hebrew son who survived the massacre commanded by Pharaoh. He was raised as the son of Pharaoh's daughter in Egypt but wound up fleeing to Midian and becoming a shepherd. God found him in the wilderness and commanded him to bring a message back to the king of Egypt: "Let my people go." Exodus 5:2 records Pharaoh's response to Yahweh's charge, which is the title of the article. What follows in the next few chapters of Exodus is a brief introduction to who the Lord is. In particular, He (Yahweh) is the True Sovereign. The Lord is the One in control of nature. The Lord is more powerful than any god the Egyptians served. Yahweh was able to protect His people and defeat their enemies. Thousands of years later, these truths remain steadfast. God is still in control. He is still Sovereign. He is greater than any god anyone could worship because He is the True God. God is able to protect us and defeat our enemies. This is who the Lord is and why we should obey Him.
[Editor's Note: This article by brother Baxley is merely a brief account of what the entire Bible and the existence of the Bible itself reveal why we ought to obey God. Certainly, the Exodus account featuring the escape of the Israelites from Egyptian slavery demonstrates why we ought to obey the Lord. ~ Louis Rushmore, Editor]

---
The Lord Bless You and Keep You
Dean Kelly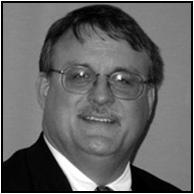 We have this beautiful song in our song book. We usually use it, appropriately, as we leave an assembly to close it out. It is taken from the following passage in Numbers 6:22-27, which reads:
And the Lord spoke to Moses, saying: Speak to Aaron and his sons, saying, 'This is the way you shall bless the children of Israel. Say to them: "The Lord bless you and keep you; The Lord make His face shine upon you, And be gracious to you; The Lord lift up His countenance upon you, And give you peace."' "So they shall put My name on the children of Israel, and I will bless them." (NKJV)
This passage is a blessing that God commanded the priests to use for the Israelites. God stated to Moses the purpose of this blessing: "They shall put My name on the children of Israel, and I will bless them." Let's examine this blessing one phrase at a time:
The Lord bless you and keep you. The priests were to call upon God to bless the people. When we close a service with this song, are we really listening to the words we are singing? It should be our prayer and hope that as we leave that place of worship those who have been assembled will be blessed by God. We need to recognize our dependence upon God, realizing that "Every good gift and every perfect gift is from above, and comes down from the Father of lights, with whom there is no variation or shadow of turning" (James 1:17). We are asking God to bless those who are assembled. We are also asking God to keep them in the safety of His arms. We recognize what Paul says, "What then shall we say to these things? If God is for us, who can be against us?" (Romans 8:31). We are praying that we will walk in such a way as to be in the light (1 John 1:7) and to walk in the safety of the God Who loves us.
The Lord make His face shine upon you. For the child of God, it is a blessing for God's face to shine on us. Notice the request in the prayer that God be "gracious to you." Paul consistently called upon God to give grace to those to whom he wrote. This is a grace beyond the saving grace (Titus 2:11). It is a special extension of God's favor upon those that are His people. We are echoing that prayer for God to extend His special favor or grace upon those who have been assembled. We want our God to look upon us with joy, with a "shining face" of glory and blessing as we walk our daily walk.
The Lord lift His countenance upon you. That phrase carries the connotation of God looking upon us with favor. Paul stated to the Galatians, "For do I now persuade men, or God? Or do I seek to please men? For if I still pleased men, I would not be a bondservant of Christ" (Galatians 1:10). Again, in Paul's writings, he not only wished grace but peace on the ones to whom he wrote. That peace is not the peace that the world gives but peace that God gives (John 14:27). It is that peace that passes all understanding (Philippians 4:7). This peace of the blessing from the priests to the people, and the peace that comes from God to Christians, is a peace that is not dependent upon our circumstances; it is internal, not external, because of the eternal.
The purpose of this blessing, once again, is to put God's name on His children so He can bless them (Numbers 6:27). When we sing this song in closing a service, may the words of this song stamp into our hearts the name of God. May we always wear His name and the name of His Son and allow God to bless us because of it.

Click Here for a FREE monthly reminder when each new issue
of Gospel Gazette Online has been published to the Internet.
Click Here to send the URL for this page to a friend
Click Here to send your comments about this page to Gospel Gazette Online