---

The Text Does Not Stop There
Marilyn LaStrape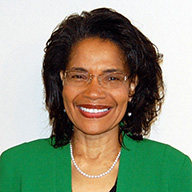 One of the panelists on a recent segment of a religious TV program made a comment that immediately caught my attention. In referencing his remarks on a passage, he said, "The text doesn't stop there, but often our reading does." How true! Some of us, including yours truly, stop reading or listening before God has finished talking. Every time we do that, we are certainly missing something vital to our spiritual understanding, since there are no wasted words in Scripture. Due to space restraints, just a few of the more familiar passages will be cited.
Psalm 46:10, "Be still and know that I am God…" The text does not stop there. It continues, "…I will be exalted among the nations; I will be exalted in the earth!" What dynamic declarations from the Creator of the universe! Yet, many plaques, posters, bookmarks, Bible covers, etc. do not include those eternal declarations.
Psalm 51:10, "Create in me a clean heart, O God…" The text does not stop there. It continues, "…And renew a steadfast spirit within me." Many times, the latter is virtually ignored in our quoting of this verse.
Psalm 14:1, "The fool has said in his heart, 'There is no God'…" The text does not stop there. It continues, "…They are corrupt, they have done abominable works, there is none who does good." God is warning us in this verse alone about the acts and attitude of a fool, if we would just keep reading.
Proverbs 1:7, "The fear of the LORD is the beginning of knowledge…" The text does not stop there. It continues, "…But fools despise wisdom and instruction." Do we need to know the latter part of this verse?
Proverbs 4:7, "Wisdom is the principal thing; therefore, get wisdom…" The text does not stop there. It continues, "…And in all your getting, get understanding." Getting understanding of God's Word is not negotiable if we want to go to Heaven.
Proverbs 23:7, "For as he thinks in his heart, so is he…" The text does not stop there. It continues, "…'Eat and drink!' he says to you, but his heart is not with you." How many books, articles, pamphlets, tracts, etc. have been written on the first part of this verse? However, to get a clear understanding of this Scripture, verse 6 needs to be read, since the thought begins there and verse 8 needs to be read because it answers the why of verses 6 and 7. Verse 6 says, "Do not eat the bread of a miser [one who has an evil eye], nor desire his delicacies." Verse 8 says, "The morsel you have eaten, you will vomit up, and waste your pleasant words." How many sermons and lessons have we heard on these three verses lately?
Philippians 2:12-13, "Therefore, my beloved, as you have always obeyed, not as in my presence only, but now much more in my absence, work out your own salvation with fear and trembling…" The text does not stop there. It continues, "…for it is God who works in you both to will and to do for His good pleasure." Too often, the initial thought in verse 12 has been used to promote the false premise of the works of merit. Works of merit have never saved anybody! As verse 13 completes the thought, it is God working in us through our submissive, obedient faith, in accordance with and in the center of His will.
Colossians 4:6, "Let your speech always be with grace, seasoned with salt…" The text does not stop there. It continues,"…that you may know how you ought to answer each one." Ouch!
1 Thessalonians 5:16-18, "Rejoice always…" The text does not stop there. It continues, "pray without ceasing…," but the text still does not stop there. It continues, "…in everything give thanks; for this is the will of God in Christ Jesus for you." We frequently hear these three verses as three independent thoughts, especially the first two, as they are used to make points in sermons and lessons.
1 Timothy 6:10, "For the love of money is a root of all kinds of evil…" The text does not stop there. It continues, "…for which some have strayed from the faith in their greediness, and pierced themselves through with many sorrows."
James 4:8, "Draw near to God and He will draw near to you." The text does not stop there. It continues,"…Cleanse your hands [actions], you sinners; and purify your hearts [thoughts], you double-minded."
James 5:16, "Confess your trespasses to one another, and pray for one another…" The text does not stop there. It continues, "…that you may be healed." Still, the text does not stop there. It continues, "…The effective, fervent prayer of a righteous man avails much." The last part of this verse is quoted repeatedly as a stand-alone passage.
We would do well to slow down and look more closely at the countless passages we have chopped up for years. We have heard them so many times and put our personal interpretations on them. We fail to realize we are missing not only words but complete thoughts of inspiration given to us by the Holy Spirit. God help us. "For He knows our frame, He remembers that we are dust" (Psalm 103:14).

---
Communication — Hearing,
Speaking and Listening!
Martha Lynn Rushmore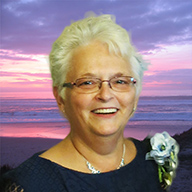 Communication is an essential quality we need in our daily lives. Communication as found in the Merriam-Webster's Dictionary means "to convey knowledge of or information about: to make known." We talk to our spouses, our children, our friends, our coworkers, our acquaintances and even others we do not know. They talk to us. Now, the questions I ask are, "Do we hear what they are saying, and are we really listening?" Is it possible you are thinking of what to say in response before they are done speaking? This happens very often.
When Louis and I first got married, we would be talking about something completely opposite. After 10 or 15 minutes would go by, one of us would look at the other and ask, "What are you talking about?" We were not even close in what each other was speaking about. Then, we would get together on the same topic. Hearing and listening are very important aspects of communication. Lack of successful communication is the number one problem in most marriages.
Another time, I thought I understood what I was talking about (it was the same subject), just to find out I was not even close to what I was told. Another miscommunication from the day before. I misunderstood what I had been told about some power button on our car. Well, I did not know anything about it; I heard wrong or I did not listen to what had been said. Communication is a huge part of our lives. We need to hear calmly, listen open mindedly and speak softly.
During the misunderstanding, Louis said, "You don't know a ding-dong thing about what you are talking about." I said, "I am not a ding-dong." Now, I knew what he said, but he jumped on my statement immediately; he was listening to what I was saying. He did not call me a ding-dong at all. I began to laugh, and it changed our whole way of speaking and listening to each other. That statement could have caused a big argument. This is why we need to listen instead of thinking about what we are going to say next. Proverbs 19:21 says to listen to counsel and instruction so that one can be wise in latter days. I understand this is telling us to listen to spiritual instruction, but in my case listening to Louis, I learned how to operate the power seats in our van.
To make this story a little funnier, I was talking with my oldest son. So, I told him that Louis had called me a ding-dong. His response was, "It took him 2 ½ years to realize this." Don't I have a loving son? He thought he was so funny.
When God created man, he was given two ears (Matthew 13:9; Mark 4:23) and one mouth. There was a reason for this. We need to listen more and speak less. Sometimes we think we know more than we really do. This is when we show our ignorance to those around us. In Proverbs 1:5, we are told a wise man will hear and learn more. James 1:19 tells us to be "quick to hear, slow to speak, slow to anger" (ESV).
Children are told to hear the instruction of their earthly father in Proverbs 1:8; 23:22. A father is not to provoke his children to wrath (Ephesians 6:4). This can be done by not listening or how we speak to them. Children have minds of their own, and we need to listen to them, not just shut them out because we are the parent. Please hear and listen to what your children say. Yes, you are the parent, and you must have the final word on a subject, but unfortunately, as parents, we can be wrong. If we are, we need to apologize to our child or children. We cannot expect more of them than we expect of ourselves.
This can also apply to the children of God. In Psalm 34:11, we as children are told to come and listen to the Lord. We will be taught to fear the Lord. God is our Heavenly Father. Jesus is our Heavenly Brother, and we are family. We can learn respect and love for God if we just follow the example of Jesus. Just before it was time for Jesus to give His life on the cross, He prayed to God that that cup pass from Him, but if not He would do the will of His Father in Heaven (Matthew 26:36, 39, 42; Mark 14:36; Luke 22:42). Jesus was showing us by His example how we should submit to our God in Heaven. If we obey, we will have a home with our God, our Brother and all the saints who have done the will of the Lord. We are told in John 14:3 that Jesus has gone to prepare a place for us, and He will come back to get us.

Click Here for a FREE monthly reminder when each new issue
of Gospel Gazette Online has been published to the Internet.
Click Here to send the URL for this page to a friend
Click Here to send your comments about this page to Gospel Gazette Online