---

We Are Sheep
Marilyn LaStrape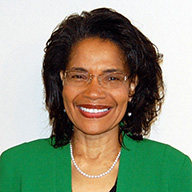 According to The New Strong's Exhaustive Concordance of the Bible, the first time the word "sheep" is used in the Old Testament as a metaphor for people is Numbers 27:17. In verses 12-14, God told Moses that he would die in the Wilderness of Zin because of his disobedience. Verses 15-17 read, "Then Moses spoke to the LORD saying, 'Let the LORD, the God of the spirits of all flesh, set a man over the congregation, who may go out before them and go in before them, who may lead them out and bring them in, that the congregation of the LORD may not be like sheep which have no shepherd.'" The first time the word "sheep" is used in the New Testament is Matthew 9:36. In reference to Jesus, it says, "But when He saw the multitudes, He was moved with compassion for them, because they were weary and scattered, like sheep having no shepherd."
From my very limited understanding of the behavior and the nature of sheep, the worst condition in which they could ever be is to be without a shepherd or some person to daily take care of them. According to actual shepherds and people who have had sheep in their care, sheep are perhaps the most docile animal God created. As I looked at some of my books and articles on sheep, my attention and curiosity were peeked to learn that sheep are:
virtually blind
very fearful
clumsy
have no sense of direction
totally defenseless
dumb
Despite these deficits, by nature their good traits are:
easily led
gentle
passive
calm
This is the metaphor God and Jesus used to describe us. We are not the king of the jungle as some of us might think we are. From the illiterates to the Ph.D.'s, we are all sheep. We need someone to love us and to tell us what to do. Why did God refer to the children of Israel as sheep? Why did Christ refer to people in His day as sheep? Are we ready for the most humbling divine answer? Jeremiah 10:23-24 makes it crystal clear. "O LORD, I know the way of man is not in himself; it is not in man who walks to direct his own steps. O LORD, correct me, but with justice; not in Your anger, lest You bring me to nothing." We would need help to misunderstand what God reveals about our utter dependence on Him in just these two verses!
We are disciples, followers of the Good Shepherd. There are virtually hundreds of passages in the Old and New testaments that reveal God and Jesus as our Shepherd. David in Psalm 23:1 stated forthrightly, "The LORD is my shepherd I shall not want." Think about this. If the LORD is your shepherd, what does that make you? A sheep. David knew from being a shepherd all about sheep. From this one verse, he voiced the greatest of all expressions of contentment and dependence. We, too, have that contentment and dependence. We have God's pardon through our obedience to the Gospel, His presence as He promised us as His children, His provision as we take every breath, His protection from anything or anyone who could harm us eternally, and His peace that surpasses understanding. It does not get any better than that!
Robert R. Taylor, Jr. wrote in Studies in Psalms, "No animal is more helpless than a sheep or lamb. How fitting that Jehovah cares for us for we are so very vulnerable to all types of seen and unseen dangers… He provides, feeds, waters, protects, guides, comforts, etc. He does all this with such boundless abundance that David in sweet assurance could say, 'I shall not want.'"
In Precious Are His Sheep, Lea Fowler asked the question, "Why does Jesus call Christians sheep?" She wrote, "Sheep are not fighters, but are followers. They are not clever; they are not destructive. Rather, they are just helpless. They are not able to defend themselves or care for themselves—nor are we. Sheep cannot fight…When they are scared, they just panic and run. They must have daily care and constant protection, or they will die."
In his book, A Shepherd Looks at Psalm 23, Phillip Keller, who was an actual shepherd for eight years of his life, wrote, "Sheep do not 'just take care of themselves' as some might suppose. They require, more than any other class of livestock, endless attention and meticulous care. When all is said and done the welfare of any flock is entirely dependent upon the management afforded them by their owner." Psalm 95:6-7 reads, "Oh come, let up worship and bow down; let us kneel before the LORD our Maker. For He is our God, and we are the people of His pasture, and the sheep of His hand."
John 10 is the chapter where Jesus reveals who He is in relationship to us as His sheep. In Verses 7-11, Jesus gave the details of this most special spiritual relationship.
Jesus said to them again, "Most assuredly I say to you, I am the door of the sheep. All who came before Me are thieves and robbers, but the sheep did not hear them. I am the door. If anyone enters by Me, he will be saved, and will go in and out and find pasture. The thief does not come except to steal, and to kill, and to destroy. I have come that they may have life, and that they may have it more abundantly. I am the good shepherd. The good shepherd gives His life for the sheep."
All that we do for ourselves to look good and to feel good, all the money we spend to look and to feel good, all the attention in the mirror, all the healthy eating habits, all the various exercise programs, etc., do not compare to any degree on our best day to the love, care and provision divinely given to us! "Now may the God of peace who brought up our Lord Jesus from the dead, that great Shepherd of the sheep, through the blood of the everlasting covenant make you complete in every good work to do His will, working in you what is well pleasing in His sight, through Jesus Christ, to whom be glory forever and ever. Amen" (Hebrews 13:20). "[A]nd when the Chief Shepherd appears, you will receive the crown of glory that does not fade away" (1 Peter 5:4).
Gentle Shepherd
Words: Gloria and William J. Gaither
Gentle Shepherd, come and lead us,
For we need You to help us find our way.
Gentle Shepherd, come and feed us,
For we need Your strength from day to day.
There's no other we can turn to
Who can help us face another day;
Gentle Shepherd, come and lead us,
For we need You to help us find our way.

Click Here for a FREE monthly reminder when each new issue
of Gospel Gazette Online has been published to the Internet.
Click Here to send the URL for this page to a friend
Click Here to send your comments about this page to Gospel Gazette Online