---
Remember!
Denny Petrillo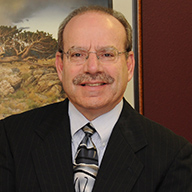 Sometimes, we create problems for ourselves by not learning from history or recalling truths that we have learned. There are some definite advantages to remembering those events or those truths. Solomon offered three admonitions to "remember."
First, in Ecclesiastes 11:8, he exhorted us to remember "days of darkness"—those times in our lives when things are not going well. We need to remember those days of sickness or struggle because they will help us appreciate more fully the good days.
Second, he exhorted us to remember "your creator" (12:1). It is important, especially in light of 11:9, that we do not forget our God. He is going to bring us to account for all that we have done in the body, whether good or evil (cf. 2 Corinthians 5:10; John 5:28-29; Revelation 20:11-14).
Third, he exhorted us to remember Him "before the silver cord is broken" (12:6). While some of these words have to be supplied, they are certainly implied in the Hebrew. Death isn't going to keep us from thinking (cf. Luke 16:23-31), but it will be too late to think about following God. If one didn't make such a choice during his life, it will be too late after death. Therefore, Solomon urged all to remember God now—before death ends all opportunity.
Have you been remembering your God? Have you learned anything from the dark moments in your life? The wise man Solomon said you are a fool if you fail to keep these in mind.

---
Isaiah's New Heaven and New Earth
Brian Kenyon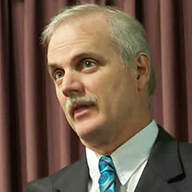 The expression "new heavens and a new earth," or something similar, occurs in four passages in the Bible, two in the Old Testament (Isaiah 65:17; 66:22) and two in the New Testament (2 Peter 3:13; Revelation 21:11). As with all other biblical topics, confusion results when the total teaching of the Bible is not allowed to define the meaning. When the total teaching of the Bible is considered, the "new heavens and a new earth" in Isaiah refer to the Messianic kingdom, while the expression in the New Testament refers to Heaven, the eternal home of the righteous.
Background of the Phrase
In Isaiah 65:1-16, the prophet gave a contrast between the Jews, God's chosen people who rejected Him, and the Gentiles, who did not initially seek God and yet found Him. The chapter opens, "I was sought by those who did not ask for Me; I was found by those who did not seek Me. I said, 'Here I am, here I am,' To a nation that was not called by My name" (Isaiah 65:1; cf. Romans 10:17-21). God's chosen people were described as "a rebellious people, Who walk in a way that is not good… A people who provoke Me to anger" (Isaiah 65:2-3). The main reason Isaiah gave as to why God's chosen people made Him angry was because of their idolatrous ways (Isaiah 65:3-4). Their deceived attitude toward others was, "Keep to yourself, Do not come near me, For I am holier than you" (Isaiah 65:5). God's justice and loyalty to the covenant could not allow the rebellious people to continue. God promised them, "Therefore I will number you for the sword, And you shall all bow down to the slaughter; Because, when I called, you did not answer; When I spoke, you did not hear, But did evil before My eyes, And chose that in which I do not delight" (Isaiah 65:12).
A New Dwelling Place Needed
After pronouncing judgment on the rebellious people, God, through Isaiah, said of the faithful remnant:
Behold, My servants shall eat, But you [rebellious ones] shall be hungry; Behold, My servants shall drink, But you [rebellious ones] shall be thirsty; Behold, My servants shall rejoice, But you [rebellious ones] shall be ashamed; Behold, My servants shall sing for joy of heart, But you [rebellious ones] shall cry for sorrow of heart, And wail for grief of spirit. You [rebellious ones] shall leave your name as a curse to My chosen; For the Lord GOD will slay you, And call His servants by another name. (Isaiah 65:13-15)
Because a new relationship will exist between God and His people, there must be a new dwelling place. Thus, the Lord said, "For behold, I create new heavens and a new earth; And the former shall not be remembered or come to mind" (Isaiah 65:17). In the Old Testament, future spiritual blessings were often either preceded by the promise of physical blessings (cf. Joel 2:18-32), or they were spoken of in physical terms (Psalm 37:3, 9, 11, 22, 29, 34). Since the new relationship under consideration was spiritual, the new dwelling place must also be spiritual. "Create" is something that only God can do (Genesis 1:1; Psalm 51:10). The "former" state (i.e., old heavens and old earth) being no more remembered indicates a total change of state from anything that was formerly known.
In place of the sorrow and shame associated with the former condition (Isaiah 65:1-6), God's new people will be a joy and a reason for rejoicing. "But be glad and rejoice forever in what I create; For behold, I create Jerusalem as a rejoicing, And her people a joy. I will rejoice in Jerusalem, And joy in My people; The voice of weeping shall no longer be heard in her, Nor the voice of crying" (Isaiah 65:18-19). "Jerusalem" and "my people" are used synonymously in these verses. Note also the frequency of "glad," "rejoice" and "joy." God rejoices in the success and wellbeing of His people (cf. Deuteronomy 30:9; Isaiah 62:5; Zephaniah  3:17). "Jerusalem" would be made a place of joy (cf. Isaiah 51:3; 60:15; 61:7); thus, weeping and crying would be past (cf. Isaiah 25:9).
God's People Will Be Blessed
God will bless His new people, and they will enjoy the fruit of their labors. First, they shall live a full life (as opposed to being cut down like the rebellious, Isaiah 65:17). "No more shall an infant from there live but a few days, Nor an old man who has not fulfilled his days; For the child shall die one hundred years old, But the sinner being one hundred years old shall be accursed" (Isaiah 65:20). "No more…an infant…live but a few days" suggests no untimely deaths. A child dying at one hundred shows fullness of age. Even if one died seemingly untimely, it would not be truly untimely because he would have fulfilled God's purpose (cf. Stephen, Acts 7:54-60).
Second, God's faithful remnant's labor will be rewarding. "They shall build houses and inhabit them; They shall plant vineyards and eat their fruit. They shall not build and another inhabit; They shall not plant and another eat; For as the days of a tree, so shall be the days of My people, And My elect shall long enjoy the work of their hands" (Isaiah 65:21-22). One of the curses for breaking the covenant was that covenant-breakers would not enjoy the fruit of their labors (Leviticus 26:26; Deuteronomy 28:15-46). Covenant obedience, however, would result in the enjoyment of their labors (Deuteronomy 28:1-14). "As the days of a tree" is symbolic of longevity, permanence and fruitfulness (cf. Isaiah 61:3; Jeremiah 17:8).
Third, God's faithful remnant's labor will not be in vain. "They shall not labor in vain, Nor bring forth children for trouble; For they shall be the descendants of the blessed of the LORD, And their offspring with them" (Isaiah 65:23). All futility will be cancelled. In the past, they labored for what did not satisfy (Isaiah 55:2), and they wearied themselves in following their own way (Isaiah 57:10), but now it will be different. The reason why futility would be cancelled is because "the descendants of the blessed of the LORD" (cf. 1 Corinthians 15:58)!
Conclusion
The background of Isaiah's detailing the new spiritual relationship and the blessings promised indicates that the "new heavens and a new earth" is ultimately fulfilled in the Messianic kingdom (cf. Romans 10:17-21). God's people in the Old Testament could only look forward to God's promised remnant, but people living today can be a part of that kingdom now through obedience to the Gospel (Mark 9:1; Luke 24:49; Acts 2:41-47; cf. Colossians 1:13; 1 Thessalonians 2:12). When this world is no more, only those who have obeyed the Lord can dwell with God forever! Have you obeyed the Gospel? Are you spiritually dwelling in God's kingdom, the church?

Click Here for a FREE monthly reminder when each new issue
of Gospel Gazette Online has been published to the Internet.
Click Here to send the URL for this page to a friend
Click Here to send your comments about this page to Gospel Gazette Online