---
It's Not Merely a Religion
Larry Martin
Our Lord Jesus Christ did not merely found a religion. Rather, He established the kingdom of God. Therefore, the people who make up His kingdom or church (Matthew 16:18-19) are subject to the Lordship of Jesus. They live by the standards of righteousness of the kingdom of God. Jesus Christ is the Head, and His disciples are the members of His body (Colossians 1:18).
This body has only one Spirit—the Holy Spirit; only one heart—a new heart; only one mind—the mind of Christ; only one line of thinking—the Word of God; only one faith—a supernatural faith (in origin, Romans 10:17); only one character—God's character; only one guidance—the guidance of the Spirit of Jesus (2 Peter 1:20-21).
Anyone who is not in the body of Christ does not belong to the Lord Jesus. There is no use confessing Jesus as Lord if you do not obey Him or calling on Him if you do not listen to Him. Jesus said, "But why do you call Me 'Lord, Lord,' and not do the things which I say?" (Luke 6:46 NKJV). There is no benefit from attending a church assembly if you don't behave as the Bible—particularly, the New Testament—teaches. For one to be in Jesus or to be a member of His body, a person must be born of water and the Spirit (John 3:3-5).
Especially Christians need to demonstrate in their behavior and speech that they abide by the Word of God. Impenitent, erring Christians ultimately will be rejected and vomited out like spoiled meat (Revelation 3:16). Sins sometimes observed even among Christians include hostility, gossip, prejudice and destructive criticism. "Therefore, laying aside all malice, all deceit, hypocrisy, envy, and all evil speaking" (1 Peter 2:1). This type of behavior corresponds to the ungodly world and ought not to be known among the children of God (Romans 12:1-2; James 4:4). The Lord's church is supposed to be different from the world! "For you were once darkness, but now you are light in the Lord. Walk as children of light (for the fruit of the Spirit is in all goodness, righteousness, and truth), finding out what is acceptable to the Lord" (Ephesians 5:8-10).
To be a Christian is to be owned and led by the Spirit of Christ. "But you are not in the flesh but in the Spirit, if indeed the Spirit of God dwells in you. Now if anyone does not have the Spirit of Christ, he is not His" (Romans 8:9).

---
Whenever I Am Afraid
Raymond Elliott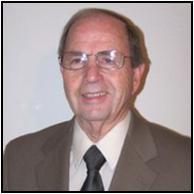 A few years ago, I heard the late beloved Franklin Camp deliver a moving sermon as one of the speakers on the Faulkner University Lectureship. I believe the theme of the lectureship that year was, "Blessed Assurance." Brother Camp was referring to various passages of Scripture that had sustained him over the years. He also related that in the month of May, l981, he learned that he had to have open-heart surgery. He said that he had to wait twelve days before he could have surgery. While lying on a hospital bed for that length of time, he admitted that he was afraid, realizing the seriousness of the kind of surgery. He then thought of Psalms 56 that was written by David during a very trying time in his life. David had to flee from the presence of Saul who sought to kill him, and he also had to deal with the Philistines who wanted him dead. In this particular psalm, David was seeking the help of God to deliver him from those who sought his life. In verses 3 and 4, David wrote, "Whenever I am afraid, I will trust in You. In God (I will praise His word), In God I have put my trust; I will not fear. What can flesh do to me?" Again, in verses 10 and 11 it reads, "In God (I will praise His word), In the Lord (I will praise His word), In God I have put my trust; I will not be afraid. What can man do to me?"
Brother Camp noted that David was a strong man, having killed a lion and a bear while protecting his sheep, and David had killed Goliath the giant (1 Samuel 17). Yet, David said that he was afraid. Brother Camp said that if David could be afraid, so could he. Yet, the encouragement is found in the statement, "In God I have put my trust; I will not be afraid." Please note that there seemed to have been a progression from verse 3 when David said, "I will trust in You," to verse 11 when he declared, "in God I have put my trust." As I listened to this great man of God confess his fear along with David's, I thought to myself, if David and brother Camp could be afraid at times, surely, I could also be afraid in certain circumstances.
However, David said that he trusted in God when he was afraid. That trust in the Lord will calm the troubled soul. The word trust is mentioned 74 times in the Book of Psalms and carries the idea of leaning on and trusting in someone; to have implicit faith and full confidence in another. In Psalm 46:1, we have the beautiful words, "God is our refuge and strength, A very present help in trouble…" Again, David exclaimed, "Be merciful to me, O God, be merciful to me! For my soul trusts in You; And in the shadow of Your wings I will make my refuge, Until these calamities have passed by" (Psalm 57:1).
We are presently experiencing some "calamities" in our nation. Christians should be in much prayer for those who are the leaders of our nation on all levels. We should draw near to God, and He will draw near to us (James 4:8). We should all adhere to the advice given in Proverbs 3:5-6, which says, "Trust in the Lord with all your heart, and do not lean on your own understanding. In all your ways acknowledge him and he will make straight your paths." Go to Him in prayer and leave there your every care, and He will uphold you with His everlasting arms. "The LORD is my strength and my shield; My heart trusted in him, and I am helped; Therefore my heart greatly rejoices; And with my song will I praise Him" (Psalms 28:7).

Click Here for a FREE monthly reminder when each new issue
of Gospel Gazette Online has been published to the Internet.
Click Here to send the URL for this page to a friend
Click Here to send your comments about this page to Gospel Gazette Online