---

Faithfulness to God Is
Rewarded through Adversity
Marilyn LaStrape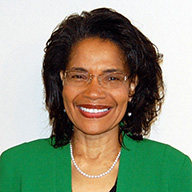 The Bible is punctuated repeatedly with faithful servants of God who remained true to Him despite the adversities they encountered. They understood that any and all adversities had to be rightly endured, and complete faith with the strongest trust in God was imperative.
King David is one of the most colorful servants of God in all the Bible. His life from being a young shepherd through his 40-year reign as the second king of the United Kingdom involved one dramatic event after another. It may be that David's encounter with the Philistine giant Goliath is best known and loved from the youngest to the oldest among us. The entire chapter of 1 Samuel 17 reveals the blow-by-blow account of the confrontation between the two men. David was the man faithful to God Almighty and Goliath had his loyalty to the idol god Dagon.
For this writer, the question David asked Saul's army was rich to the gold level concerning Goliath and who he thought he was. First Samuel 17:26 records, "Then David spoke to the men who stood by him, saying, 'What shall be done for the man who kills this Philistine and takes away the reproach from Israel? For who is this uncircumcised Philistine, that he should defy the armies of the living God?'"
David's staunch, crystal clear faith and trust are solemnly declared in verse 46. David said to Goliath, "This day the LORD will deliver you into my hand, and I will strike you and take your head from you. And this day I will give the carcasses of the camp of the Philistines to the birds of the air and the wild beasts of the earth, that all the earth may know that there is a God in Israel." Goliath did not believe a word David said. His ugly arrogance would not allow it.
Goliath drew near to meet David, and David hurried and ran toward the Philistine army to meet Goliath. He took one smooth stone out of his bag, slung it and struck Goliath in his forehead, which killed him. The Philistines fled when they saw that their champion was dead. David's unwavering faith and unflinching trust was unmistakable to all who witnessed the showdown.
After David became king, he was fraught with many heartaches and severe personal losses because of wrong choices and decisions. Yet, he was defined as the man after God's own heart (1 Samuel 13:14). His sexually immoral encounter with Bathsheba brought consequences that David reaped for the remainder of his life. Even though God had put away his sin, He told David through the prophet Nathan that the sword would never depart from his house. Under the Law of Moses, David and Bathsheba should have been stoned to death (Deuteronomy 22:22-24). God told David that he had given His enemies great occasion to blaspheme (1 Samuel 11-13). Four of David's sons died as the consequence of his adultery. David's numbering of Israel, which appealed to his pride, caused the death of 70,000 men (2 Samuel 24:1-15)! Nevertheless, every time David was called out on his sin, he always repented immediately. He never attempted to blame or include anyone else or some circumstance for his actions. David's faithfulness to his God was rewarded despite shattering, life-changing adversities.
Jehoshaphat's glorious reign as king in Judah is recorded in 2 Chronicles 17-21:1. He strengthened himself against Israel and placed troops in all the fortified cities of Judah. Second Chronicles 17:3-4 states, "Now the LORD was with Jehoshaphat, because he walked in the former ways of his father David; he did not seek the Baals, but sought the God of his father, and walked in His commandments and not according to the acts of Israel."
Because of his faithfulness to God, verse 5 reads, "Therefore the LORD established the kingdom in his hand; and all Judah gave presents to Jehoshaphat, and he had riches and honor in abundance." In the third year of his reign, he sent his leaders to teach in the cities of Judah, and he also sent Levites and priests. Second Chronicles 17:9 says, "So they taught in Judah, and had the Book of the Law of the LORD with them; they went throughout all the cities of Judah and taught the people."
Second Chronicles 17:10-13 records the abundant blessings that God gave Jehoshaphat because of his faithfulness and adherence to God's law, which blessings he and all Judah enjoyed. The fear of the LORD fell on all the kingdoms around Judah. Some of the Philistines brought him presents and silver as tribute. The Arabians brought him flocks of thousands and thousands of rams and male goats. So, Jehoshaphat became increasingly powerful. He had much property in the cities of Judah, and the mighty men of war and valor were in Jerusalem.
Second Chronicles 18:1 reveals the fly in Jehoshaphat's ointment—his manifested weakness in his alliance with Ahab. Jehoshaphat had riches and honor in abundance, and by marriage, he allied himself with Ahab. Ahab was one of the most wicked kings in the northern kingdom of Israel! First Kings 16:30 declares, "Now Ahab the son of Omri did evil in the sight of the LORD, more than all who were before him."
Second Chronicles 18:2 tells us, "After some years he went down to visit Ahab in Samaria; and Ahab killed sheep and oxen in abundance for him and the people who were with him, and persuaded him to go up with him to Ramoth Gilead." Jehoshaphat agreed, but this was a mistake. Ahab managed to manipulate Jehoshaphat by involving him in this conflict.
Ahab told Jehoshaphat that he would disguise himself and go into battle, but Ahab had Jehoshaphat to put on his robes. Meanwhile, the king of Syria had commanded his captains to fight with no one small or great, but only with Ahab, the king of Israel. "So it was, when the captains of the chariots saw Jehoshaphat, that they said, 'It is the king of Israel!' Therefore, they surrounded him to attack, but Jehoshaphat cried out, and the LORD helped him, and God diverted them from him" (2 Chronicles 18:31). Ahab was mortally wounded in that battle and died about sunset the same day.
"Then Jehoshaphat the king of Judah returned safely to his house in Jerusalem" (2 Chronicles 19:1). Verse 2 states it is then that Jehu the seer went out to meet him with a most penetrating question. "Should you help the wicked and love those who hate the LORD? Therefore the wrath of the LORD is upon you." Verse 3 says, "Nevertheless good things are found in you, in that you have removed the wooden images from the land and have prepared your heart to seek God."
Jehoshaphat brought sweeping reforms in Judah; he brought them back to God. He set judges throughout all the cities and told them their judgments were not for man but for God. He further stated they were to fear the LORD, for with Him there was no iniquity, no partiality, nor taking of bribes. He appointed Levites and priests to handle controversies and told them to behave courageously, and the LORD would be with the good.
The prosperity and serenity of Judah was broken when three dreaded enemies came to battle against Jehoshaphat. First Chronicles 20:1 states, "It happened after this that the people of Moab with the people of Ammon, and others with them besides the Ammonites, came to battle against Jehoshaphat." Some came and told him a great multitude was coming against him from beyond the sea, from Syria. Could this have been the consequences of Jehoshaphat allying himself with Ahab that Jehu had warned him about? Verse 3 reads, "And Jehoshaphat feared and set himself to seek the LORD and proclaimed a fast throughout all Judah."
Jehoshaphat's prayer for God's intervening deliverance is one many of us would be hard pressed to emulate. "O LORD God of our fathers, are You not God in heaven, and do You not rule over all the kingdoms of the nations, and in Your hand is there not power and might, so that no one is able to withstand You" (2 Chronicles 20:6). He continued by saying that God had given the land to Abraham's descendants and built a sanctuary in it for Him. The forefathers had said if disaster came upon them—sword, judgment, pestilence or famine—they would stand before the Temple and cry out to God in their affliction, and He would hear and save.
Jehoshaphat's prayer became even more intense in verses 10-13.
And now, here are the people of Ammon, Moab, and Mount Seir—whom You would not let Israel invade when they came out of the land of Egypt, but they turned from them and did not destroy them—here they are, rewarding us by coming to throw us out of Your possession which You have given us to inherit. O our God, will You not judge them? For we have no power against this great multitude that is coming against us, nor do we know what to do, but our eyes are upon You. Now all Judah, with their little ones, their wives, and their children, stood before the LORD.
The messenger from God told them not to be afraid because of the great multitude, for the battle was not theirs but God's. The king, all Judah and Jerusalem bowed and worshiped the LORD. "Now when they began to sing and to praise, the LORD set ambushes against the people of Ammon, Moab, and Mount Seir, who had come against Judah; and they were defeated" (2 Chronicles 20:22). When Judah came, they looked toward the multitude and there were dead bodies fallen to the earth. No one had escaped. "And the fear of God was on all the kingdoms of those countries when they heard that the LORD had fought against the enemies of Israel. Then the realm of Jehoshaphat was quiet, for his God gave him rest all around" (2 Chronicles 20:29-30). Jehoshaphat's faithfulness to God, aside from his poor alliance choices, was rewarded in the face of the unrelenting pursuit of the enemies of Judah.
The strongest among us exhibit feet of clay much more often than we might be willing to admit. However, we continue to thank God that we, too, are delivered from this body of death. We, too, are given the victory through Jesus Christ, our only hope of glory.

Click Here for a FREE monthly reminder when each new issue
of Gospel Gazette Online has been published to the Internet.
Click Here to send the URL for this page to a friend
Click Here to send your comments about this page to Gospel Gazette Online