---
Not for Sale!
Ken Tyler
A well-dressed couple came into a toy shop with their two children. "We want some toys that will keep the children entertained," the mother said. "My husband and I both work, and the children are alone a great deal." The sales girl showed them a variety of games and play equipment, but to each there was some objection. "It seems to me," the mother finally said impatiently, "that if you knew what we are really looking for, you could find it among all of these toys." The sales girl sighed, "I'm sorry, madam, but I believe what you are really looking for—what your children want—is a mother and father, and we don't sell those here."
This amusing little story describes the crisis of our society. Fathers and mothers are not available to raise their children. The worldliness of our society through computers and television is entertaining our children, and the results are devastating. Parents are so busy making money they have forgotten about making character. Something must be done. Our focus and emphasis must change. The Bible still says, "Train up a child in the way he should go: and when he is old, he will not depart from it" (Proverbs 22:6). "And, ye fathers, provoke not your children to wrath: but bring them up in the nurture and admonition of the Lord" (Ephesians 6:4).
I challenge every father and mother to make the spiritual training of your children your top priority. The years will reveal that you made a wise choice.

---
Be a Friend
Mark Ray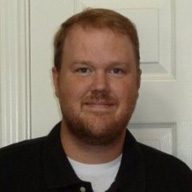 One of my favorite characters in the Bible is Barnabas. Barnabas is not known because of his ability to preach or because of any great miracle he performed. Neither is he known for converting some famous celebrity. What made Barnabas great was his ability to make those around him better.
When we first meet him in Scripture, he is introduced as the "son of encouragement" (Acts 4:36). A few chapters later, he is seen helping Paul. When Paul was converted, he was not trusted by many Christians due to the fierce reputation of a persecutor he had earned earlier in life. Barnabas personally took Paul to the apostles and told them the story of his conversion. Because of this, Paul was accepted by the church and was supported as a missionary.
Years later, a dispute arose between Paul and Barnabas. John Mark had abandoned Paul and Barnabas in Pamphylia on an earlier mission trip, but then, he wanted a second chance. Paul insisted that they should not take him, but Barnabas was willing to give Mark another opportunity. The contention became so sharp that they parted from one another. Paul took Silas and went through Syria and Cilicia while Barnabas took Mark and sailed to Cyprus. This account focuses on the nature of Barnabas. Mark did not deserve a second chance, but Barnabas gave it to him anyway. Barnabas was an encourager to all who were around him.
Jesus teaches us that we need to be the sort of people who give second chances. In the Parable of the Unforgiving Servant (Matthew 18:21-35), the king told his unforgiving servant, "I forgave your debt. Should you not also have compassion on your fellow servant, just as I had pity on you?" We should be a forgiving, encouraging people, following the example of Barnabas. After what God has done for us, how can we act any other way? This week try to be an encourager and a helper to anyone who needs it—especially those who do not deserve it.

Click Here for a FREE monthly reminder when each new issue
of Gospel Gazette Online has been published to the Internet.
Click Here to send the URL for this page to a friend
Click Here to send your comments about this page to Gospel Gazette Online