---
Three Things I Learned in Bible Class
Hiram Kemp
Personal Bible study is often encouraged, and we will give account of ourselves to God. No one can study the Bible for us (Romans 14:12; 2 Corinthians 5:10). However, there are benefits that can be gained from studying the Scriptures communally. The Jews in Berea collectively searched the Scriptures to verify what Paul and his companions taught was the truth (Acts 17:11). Paul told the church at Colossae to read the letter he wrote to them but also to swap letters with the Laodiceans and read the letter he wrote to the Laodiceans (Colossians 4:16). The letters to the seven churches of Asia were to be read by congregations together and circulated (Revelation 2–3). The purpose of Bible classes in the local church is to teach the Bible and to engage the mind of those present so they might study further on the ideas discussed in the classes. A forty-five-minute class cannot do justice to every passage studied, but it can whet the spiritual appetite of those present and cause them to plunge deeper into the verses discussed when they study on their own. From studying Engraving Heavenly Truths material on the Devil, Sin, and Hell, I learned several important lessons, three of which I would like to share in this article.
The Devil is Defeated
The Devil is the enemy of the human race, and he seeks to devour us all and to cause us to lose our souls (1 Peter 5:8). The Devil is described as the "prince of this world" (John 14:30), the "god of this world" (2 Corinthians 4:4) and the deceiver of the entire world (Revelation 12:9). Many Bible students get the mistaken idea that the Devil is to be feared. Surely the Devil is not one with whom we ought to trifle or take lightly, but those who have trusted in Christ for their salvation should not fear the Devil. Before Jesus entered the world, the Devil had power over humanity because sin had a grip on us and death was not overcome. Yet, Jesus came and destroyed the Devil, stripped him of his power and released all those who accept His gracious offer through obedient faith (Hebrews 2:9, 14-15). The One who is in us is greater than the evil influence of the Devil that occupies the world (1 John 4:4). As we studied through the material this quarter that mentioned the Devil's introducing sin into the world, I learned that we must avoid two extremes as it relates to the Devil.
One extreme fails to acknowledge the Devil as the enemy he truly is. The other extreme gives the Devil far too much credit. The Devil is a defeated enemy. The Devil is neither omnipotent nor omniscient. The Devil cannot thwart the plans of God. The more we study the Scriptures, the more we will realize that the power the Devil has in our lives is granted as we give him access to our hearts and submit to his desires. Like Adam and Eve in the Garden, we are surrounded with God's love, His commands and His prohibitions. While the Devil hisses his enticements in our ears, we must be sure that the volume of the Word of God is turned up loud enough in our hearts to tune him out. Jesus defeated the Devil at the cross, and the closer we are to the cross today, the more we enjoy the same victory (Galatians 2:20; 6:14).
Sin is Deadly
I knew sin was deadly before we studied the material for this Bible quarter, but this fact was further implanted in my heart over the last thirteen weeks. No one would ever knowingly choose death instead of life, but every time we choose sin over righteousness, we are choosing death instead of life (Romans 6:23). Sin separates me from God when I do not confess it and forsake it (Proverbs 28:13; Isaiah 59:1-2; 1 John 1:7-10). As sin is legalized and normalized in our society, we run the risk of not being as repulsed by ungodliness as we should be (Psalm 101:3; Romans 1:32).
Combing through the sin lists given by Paul and others throughout the New Testament helped me to see that I must cling to righteousness and keep a guard on my heart—particularly what I allow to enter into it (1 Corinthians 6:9-11; Colossians 3:5-9). Though the sin lists sometimes vary in their specifics, they all have one common theme; they begin in the heart (Proverbs 4:23). As the works of the flesh are described by the Holy Spirit through the pen of Paul, it becomes evident that they are all rooted in the hearts of individuals (Galatians 5:19-21). Sin is not something we can blame on anyone except ourselves. We do not receive it from our parents, and we do not bear the guilt of Adam and Eve's sin (Ezekiel 18:20). We are drawn away by our own lusts and enticed. As we give in to sin, it drags us on a road that ultimately ends in death (James 1:14-16). When we consider the types of sins to which we succumb, it shows us where our hearts are. Jesus shed His blood for the forgiveness of our sins, and we should be eternally grateful for that sacrifice (Matthew 26:28).
Hell Is Not Funny
The world has tried to turn Hell into a curse word or as a part of comedy acts so that the subject may be taken lightly. Maybe people joke about Hell because they know if they think about it seriously, it will necessitate a change on their part. Hell will last forever (Matthew 25:46). Jesus taught about Hell more than He did any other subject. He was constantly warning people about the Judgment and about the possibility of being separated from God for all eternity. Do we really believe what Jesus said about Hell? Most Christians would say they believe Jesus' words about Hell, but sometimes our actions betray our profession. In Luke 16, we read about a man in Hell (KJV; "Hades" NKJV—the part of which is a foretaste of eternal Hell) who wanted to be evangelistic and benevolent; he was even interested in a resurrection, but it was too late (Luke 16:19-31).
Many in Hell will desire to hear the Gospel preached to them and will want an opportunity to make things right that they should have corrected in this life, but it will be too late. Religious error, pride, self-righteousness and the mistreatment of others are all things that can lead to our eternal demise. The truth is that more people are heading for Hell than for Heaven (Matthew 7:13-14). Christians do not fear eternal condemnation, but we still should warn our friends and wayward Christians of this awful reality (Romans 8:1). I cannot imagine Jesus ever talking about Hell with a smile on His face. Can you? Hell is serious and should be viewed as such. This quarter in Bible class, I was reminded of how serious Hell is and how much God wants everyone to be saved from it (2 Peter 3:9; 1 Timothy 2:4).
Conclusion
Bible class is not designed to take up time before the sermon by simply going through the motions. Bible classes are designed by elderships to further immerse the congregation in God's Word, with the hope that the truths studied will be lived out in our lives. I hope you will always prioritize Bible class and make an effort to learn things that you will put into practice in your daily lives. Study on the Devil, Sin, and Hell helped me, and I hope such a study will help you, too.

---
Four Wise Little Things
Ernest S. Underwood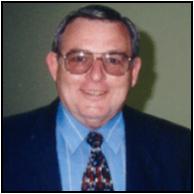 Proverbs 30:24-28 reads:
There are four things which are little on the earth, But they are exceedingly wise: The ants are a people not strong, Yet they prepare their food in the summer; The rock badgers are a feeble folk, Yet they make their homes in the crags; The locusts have no king, Yet they all advance in ranks; The spider skillfully grasps with its hands, And it is in kings' palaces.
Let's look at each of these little things. The ant is an industrious worker; the one with the load always has the right-of-way. The ant prepares for what is to come. Are we doing this?
The rock badger is not strong, but it makes its home in the crags—rocks. Have we made our abode in the Rock of Ages by building upon His sayings (Matthew 7:24-27)?
Locusts have no king, but they accomplish great things. According to a recent television documentary, they are willing to sacrifice themselves for the good of the whole. Are we people who are willing to cooperate, or do we want our own way?
The spider (one translation says lizard) is a little insect or animal that grasps with its hands. It looks for and takes advantage of opportunities to accomplish its aims. As a result, it abides in king's palaces. Paul commanded, "Study to show thyself approved of God…rightly dividing the word of truth." Are we studying and the rightly applying—obeying? If so, we, too, will abide in the King's palace.