---
Strategies for Attacking Worries
Ronald D. Reeves
Though the Bible openly encourages us to not embrace an overly anxious spirit, each of us has probably experienced moments in which we were genuinely worried. Perhaps the following suggested strategy, gleaned from the pen of another author, may assist.
Analysis: Analyze the situation about which you are worried. Plan an attack on the problem causing the worry.
Prayer: God is able to providentially deliver us. The right kind of praying avails much (James 5:16).
Action: If there is something that can be done about the problem, then do it. Indecision prolongs worry.
Acceptance: Some things cannot be changed. We all have limitations and unremovable thorns in the flesh.
Service: Great strength can come through service. We must look outward.
Trust: Genuine reliance upon God to take care of us eternally will assist us in smoothing out the rough places along life's road.
Like Job, we should hand our problems to God, trusting that He will take care of them. Accordingly, the next time that any of us may be faced with the real prospect of worry, let us work methodically to avoid it, knowing that the Lord never encourages the impossible (Matthew 6:34).

---

The Sprout
Mark McWhorter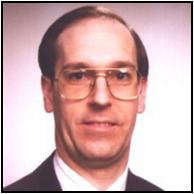 Have you ever seen a small, new growth coming out of a stump? Or, have you ever seen a new tree just beginning to grow out of the ground? These plants are called sprouts when they are just beginning to grow.
In Isaiah 11:1-2, we read, "And there shall come forth a rod out of the stem of Jesse, and a Branch shall grow out of his roots: and the spirit of the Lord shall rest upon him, the spirit of wisdom and understanding, the spirit of counsel and might, the spirit of knowledge and of the fear of the Lord." The word "rod" in the first verse comes from a Hebrew word for "sprout." These verses are a prophecy about Jesus. Therefore, Jesus is the sprout growing out of Jesse. Jesus is the one who had the wisdom, understanding, counsel and might of God.
It is interesting that in Matthew 2:23 we learn Jesus grew up in Nazareth. This was to fulfill a prophecy that He would be called a Nazarene. What is very interesting about the name Nazareth is that it comes from the same root word for "sprout." So, Jesus was not only a sprout coming out of Jesse, but He grew up in a town with a name meaning "sprout."
I am glad that we have the Bible. God gave it to us so that we could learn about His plan for the salvation of man. If we read the Bible, we can see how God planned and guided all things about Christ. We can also learn what God wants us to do to obey Him.
Keep studying your Bible. Learn all about God's plan. If any of this is hard to understand, ask an adult to help you.

Click Here for a FREE monthly reminder when each new issue
of Gospel Gazette Online has been published to the Internet.
Click Here to send the URL for this page to a friend
Click Here to send your comments about this page to Gospel Gazette Online