---
Be a Christian Anyway!
Brett Petrillo
Has life been tough? Does it felt like the world is set against you? Be a Christian anyway (James 1:2-4).
Or, has life been full of sunshine? Have good things been lining up for you? Be a Christian anyway (Ecclesiastes 7:13-14).
Has sorrow been seeking you out? Has the heavy burden of poverty been placed on your shoulders? Be a Christian anyway (Matthew 11:28).
Or, perhaps it's been a time of joy? Has prosperity been overflowing for you? Be a Christian anyway (Matthew 6:19-21).
Has someone gossiped, slandered or spoke evil against you? Has someone done you wrong or betrayed your trust? Be a Christian anyway (Matthew 5:11-12).
Or, have people been kind, tender and loving? Have they been paying compliments and giving encouragement? Be a Christian anyway (Ephesians 4:32; Hebrews 3:13).
Does it feel like you're one of the few still following God? Does it seem like evil is winning? Be a Christian anyway (1 John 4:4).
Or, have you been encouraged with those working hard for the Lord? Are you seeing people standing out for Him like never before? Be a Christian anyway (Philippians 2:12-13).
Are you fearful or hopeful about the direction of our country? Are you mad or joyful, sad or happy with the election results? Be a Christian anyway (Romans 13:1-7).
Whether good or bad comes our way, whether poverty or prosperity, whether troubling times or tremendous times, no matter what comes, we know what to do. Be a Christian anyway!

---
Make Your Salvation Sure
Therman Hodge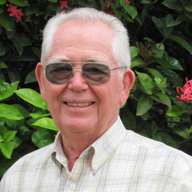 How sad it is that so many baptized believers never feel secure in their salvation. Some Christians go through life never really knowing whether they will go to hell or heaven. However, one needs to make his or her "calling and election sure" (2 Peter 1:11).
The word "calling" is from the Greek word klesis, which means "a call, calling, invitation." The Greek word for "election" is ekloge, which means "election, choice, the act of picking out, choosing." "Calling and election" is God's call and choice of you (Matthew 22:14; 1 Corinthians 1:9; James 2:5; 1 Peter 2:9; 2 Thessalonians 2:14). The Christian can make sure of his salvation by diligent work.
Christians have the assurance of the faith. "For this reason I also suffer these things; nevertheless I am not ashamed, for I know whom I have believed and am persuaded that He is able to keep what I have committed to Him until that Day" (2 Timothy 1:12 NKJV). This "assurance" is "forever" (Isaiah 32:17). "And we desire that each one of you show the same diligence to the full assurance of hope until the end" (Hebrews 6:11). Christian hearts are assured before Jesus Christ (1 John 3:19). "These things I have written to you who believe in the name of the Son of God, that you may know that you have eternal life, and that you may continue to believe in the name of the Son of God" (1 John 5:13).
How can we know that we have assurance of salvation? Peter wrote, "If you will do these things you will never fall" (2 Peter 1:10). If you do these things? What things? If we incorporate the Christian graces into our lives, we will never fall (2 Peter 1:5-7). We must possess those qualities and be growing in them (2 Peter 1:8).
A glorious entrance awaits the faithful child of God. What is the end of a life of growing in these Christian graces? The Christian will be richly supplied with an entrance into the eternal kingdom (Romans 6:22; 2 Timothy 2:10-12; 1 Peter 1:3-9). Heaven is the reward of a life given to growing in the Christian graces.
When this life is over and each of us stands in the presence of the blessed Lord, will we hear the thrilling words, "Well done good and faithful servant… enter into the joys of your Lord… Come, ye blessed of My Father, inherit the kingdom prepared for you from the foundation of the world" (Matthew 25:21, 34)? Will we be clothed in the beauty of Christ Himself to live throughout eternity in perfect happiness and joy?

Click Here for a FREE monthly reminder when each new issue
of Gospel Gazette Online has been published to the Internet.
Click Here to send the URL for this page to a friend
Click Here to send your comments about this page to Gospel Gazette Online