---
Claim: God Was Man—Man Will Be God
D. Gene West
A very prominent religious cult in America that is in no sense of the word Christian teaches an infinite regression of God, but no explanation for the existence of the first God. This group teaches that God, our heavenly Father, was once a human like ourselves, and that we, if we join this religious cult, can also "progress" until we become gods. Hence, in the universe there are multiplied thousands of gods according to their view, rather than the one true God about whom we read in the Bible.
A man who is considered to be a great prophet in this particular church, said on this very theme:
The Lord created you and me for the purpose of becoming Gods like Himself; when we have proved our present capacity, and been faithful with all things He puts into our possession. We are created, we are born for the express purpose of growing up from the low estate of manhood, to become Gods like unto our Father in heaven. That is the truth about it, just as it is. The Lord has organized mankind for the express purpose of increasing in that intelligence and truth, which is with God, until he is capable of creating worlds on worlds, and becoming Gods, even the sons of God.
So, here we have, according to this greatly esteemed prophet among these people, a clear and understandable statement that God created us to become gods like himself. For those of us who are clearheaded Christians, the statement of this man means nothing, since he was never proved to be a prophet of God. However, it is tragic beyond words that millions of innocent people, who are totally unfamiliar with the Bible, have accepted such teaching as true. This kind of thing has been taught among the members of this cult since the days of its first prophet, who died in Illinois in 1844. Friends, where does the Bible teach anything remotely connected to the words of this self-appointed prophet? The answer to that question is a simple, nowhere! As a matter of fact, the Bible teaches exactly the opposite.
Notice just a few statements from the Bible that teach God is the immutable, eternal, Creator of heaven, the earth and all that is found in them. That God has been from all eternity is clearly set forth in Psalm 90:2, in which Moses wrote, "Before the mountains were brought forth, Or ever You had formed the earth and the world, Even from everlasting to everlasting, You are God." Again, the eternal nature of God is expressed in another Psalm in which the Psalmist wrote, "The LORD reigns, He is clothed with majesty; The LORD is clothed, He has girded Himself with strength. Surely the world is established, so that it cannot be moved. Your throne is established from of old; You are from everlasting" (Psalms 93:1‑2 NKJV). From the great and true prophet Isaiah we read, "Have you not known? Have you not heard? The everlasting God, the LORD, The Creator of the ends of the earth, Neither faints nor is weary. His understanding is unsearchable" (Isaiah 40:28). Finally, from Isaiah again we read, "For thus says the High and Lofty One Who inhabits eternity, whose name is Holy: I dwell in the high and holy place, With him who has a contrite and humble spirit, To revive the spirit of the humble, And to revive the heart of the contrite ones" (Isaiah 57:15). God has never been a mere man; He has, from eternity, been the eternal all-knowing, all-wise, all-creating, eternal God. To state that He is, or ever has been, anything less is blasphemy in its rawest form.
Only an ego totally out of control, and totally ignorant of Holy Scripture could have conjured up such a strange and unbiblical doctrine as this. If God were ever a man, he is still a man, and as such totally incapable of saving us from our sins. If the God of the Bible was Adam, as some in this cult teach, did Adam create himself? If not, then he was begotten by another man. However, Adam was the first of all men, and therefore, could not have been begotten; he had to be created.

---
Honesty within Self
Donald R. Fox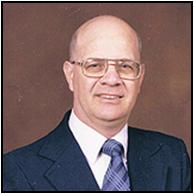 Do you struggle with self-honesty? Have you pondered such? Have you ever doubted your stand on ethical/moral and religious issues? Have you wondered about your individual understanding of what is right and wrong? With self-honesty as my guide, I must confess that I have to consider such things. How about you?
Some of the things we think about, yes, even worry over, have we placed then on our intellectual back burner? That is to say, we just have not decided about such things. I do not act on things on my thinker's back burner, until I know the truth of the matter. Through study and self-honesty, I determine what is right, thus making applications in my life. The Bible is always used to decide a right path to take. It is my guide and standard!
There are too many who do not even give self-honesty a second thought, and that is also bad. There are those who have no desire for self-honesty. When people have no true guide in their lives, they become as "children, tossed to and fro, carried about with every wind of doctrine…" (Ephesians 4:14).
To act honestly on revealed and knowable truth is of prime importance. "Thy word is a lamp unto my feet, and a light unto my path" (Psalm 119:105). "…and ye shall know the truth, and the truth shall make you free" (John 8:32). "If ye love me, keep my commandments" (John 14:15).
As we dwell on this subject of self-honesty, I insist that the Word of God must be the final and sole authority. As an example: in the New Testament of Jesus Christ, an honest seeker of truth is found in a military officer by the name of Cornelius. Notice the character of Cornelius, "…a centurion of the band called the Italian band, a devout man, and one that feareth God with all his house, which gave much alms to the people, and prayed to God always" (Acts 10:1-2). The apostle Peter was sent to meet with Cornelius (Acts 10:17-23). Cornelius illustrated his wonderful attribute as he stated, "…Now therefore are we all here present before God, to hear all things that are commanded thee of God" (Acts like 10:33).
How many have asked, "What should I do to be pleasing to my God?" In asking this question, and at this point, our self-honesty should be aroused. Have I examined the Bible and sought an answer to my question? In all honesty, the query, "…what shall we do?" (Acts 2:37), is too important to put on the back burner.
Consider with me the explanation our Lord gave us concerning the Parable of the Sower (Luke 8:4-15). Our Lord explained, "But that on the good ground are they, which in an honest and good heart, having heard the word, keep it, and bring forth fruit with patience" (Luke 8:15). Do we have good and honest hearts?
"Pray for us: for we trust we have a good conscience, in all things willing to live honestly" (Hebrews 13:18). "…Repent, and be baptized every one of you in the name of Jesus Christ for the remission of sins, and ye shall receive the gift of the Holy Ghost" (Acts 2:38). "…praising God, and having favor with all the people. And the Lord added to the church daily such as should be saved" (Acts 2:47).

Click Here for a FREE monthly reminder when each new issue
of Gospel Gazette Online has been published to the Internet.
Click Here to send the URL for this page to a friend
Click Here to send your comments about this page to Gospel Gazette Online