---

The Process of Appointing Elders
& Evangelistic Oversight
Louis Rushmore, Editor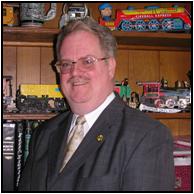 I have been asked to comment on the following passages that bear directly or indirectly on the process of appointing of elders: Titus 1:5; Acts 6:3; 14:23; 2 Corinthians 8:19. The correspondent asks what relationship these passages may have on the teaching of evangelistic oversight that some brethren teach.
The Greek word for "ordain" in Titus 1:5 is kathistemi. Among its definitions in Strong's Concordance, and appropriate for the Titus 1:5 context, is the word, "designate." Titus was to designate or label elders in the congregations assembling on the island of Crete. Kathistemi appears 23 times in the New Testament, and it is variously translated as "make ruler" (Matthew 24:45, 47; 25:21, 23; Luke 12:42, 44), "made" (Luke 12:14; Acts 7:10, 27, 35; Romans 5:19; Hebrews 7:28; 2 Peter 1:8, 10), "is" (James 3:6; 4:4), "conducted" (Acts 17:15), "appoint" (Acts 6:3), "set" (Hebrews 2:7) and "ordain" (Titus 1:5; Hebrews 5:1; 8:3). The circumstances to which this word applies in the New Testament are varied, but in each of those instances, the idea of designating or labeling could be understood. Therefore, respecting the appointment of elders in Titus 1:5 and the selection of deacon-like men in Acts 6:3, kathistemi has to do with the officiating, recognition, designation or labeling of men who met the qualifications to be elders (Titus 1:6-9) and men who were selected by the congregation to be elders or deacons (Acts 6:3).
The Greek word for "ordain" in Acts 14:23 is cheirotoneo. Among its definitions in Strong's Concordance are the words, "select" and "appoint." Cheirotoneo appears twice in the New Testament translated as "ordain" in Acts 14:23 and as "chosen" in 2 Corinthians 8:19. Elders were selected in the former Scripture and couriers for church funds were selected by their respective congregations in the latter reference.
Very much like kathistemi, cheirotoneo may refer to the designation or labeling rather than the authority or process by which selection occurs. Especially in 2 Corinthians 8:19, noting that the definition of cheirotoneo includes "to vote by stretching out the hand" (Thayer's), "[t]he idea is that this brother was chosen by the churches, not by Paul" (Robertson's). Robertson's Word Pictures refers to the similarity between kathistemi and cheirotoneo when commenting on the latter: "That is probably the plan contemplated by Paul in his directions to Titus (Acts 1:5) about the choice of elders. It is most likely that this plan was the one pursued by Paul and Barnabas with these churches. They selected the elders in each instance and Paul and Barnabas 'ordained' them…"
Though the responsibilities of teachers and preachers are weighty (James 3:1), the giving of an answer to God for the spiritual welfare of souls of the saints is not charged to individuals but to the plurality of elders (Acts 14:23; Hebrews 13:17). Preachers instruct other is the Word of God (Romans 10:13-15; 2 Timothy 4:2), and they officiate in instances such as the installation of elders in congregations that are without elders (Titus 1:5). However, the government of local congregations is left in Scripture to biblically qualified elders (1 Timothy 3:1-7; Titus 1:6-9). Evangelistic oversight is of human origin rather than of divine origin. Local congregations are responsible for choosing their own leaders in accordance with biblical specifications, and because a preacher is a public figure serving a congregation, he may be called upon to officiate the decision of the congregation.

Works Cited
Biblesoft's New Exhaustive Strong's Numbers and Concordance with Expanded Greek-Hebrew Dictionary. CD-ROM. Seattle: Biblesoft and International Bible Translators, 1994.
Robertson's Word Pictures in the New Testament. CD-ROM. Seattle: Biblesoft & Robertson's Word Pictures in the New Testament, 1997.
Thayer's Greek Lexicon. CD-ROM. Seattle: Biblesoft, 2000.
---
Does Matthew 18:15-17
Apply to False Teachers
Louis Rushmore, Editor
Must one go personally to a false teacher before exposing him as a false teacher? Is that what Matthew 18:15-17 requires?
The context of Matthew 18:15-17 pertains to interpersonal relationships between brethren and has no direct correlation to false teachers. On that basis and because other passages of Scripture do deal with false teachers, Matthew 18:15-17 does not require one to go personally to a false teacher before exposing him as false teacher?
Romans 16:17, though, does pertain to false teachers and the action warranted respecting them because of their false teaching. "Now I beseech you, brethren, mark them which cause divisions and offences contrary to the doctrine which ye have learned; and avoid them." The Greek word translated "mark" means to inspect something or someone critically to hold something or someone up as a model. This model can be bad and something to avoid (Romans 16:17) or it can be something admirable that is worthy of imitation (Philippians 3:17). The word "avoid" in Romans 16:17 means, "to shun."
False teachers may be approached personally and taught "the way of God more perfectly" (Acts 18:26), or they may be corrected publicly (Galatians 2:11-13). Due to the serious, negative impact of false teaching by false teachers on souls, especially every impenitent false teacher needs to be identified publicly. In context, Matthew 18:15-17 does not related directly to false teachers, but Romans 16:17-18 does pertain specifically to false teachers. For further reading and study, I recommend the following article: "Must We Personally God to False Teachers before Rebuking their Error?" by Douglas Hoff. https://www.seektheoldpaths.com/stop109.htm#mwpg

Click Here for a FREE monthly reminder when each new issue
of Gospel Gazette Online has been published to the Internet.
Click Here to send the URL for this page to a friend
Click Here to send your comments about this page to Gospel Gazette Online